We always follow the principle of honesty and trustworthiness to promote our high-quality kitchen drawer slides, hydraulic door hinge, Stainless Furniture Hinge to the world. Our company actively introduces advanced professional technology and senior management personnel, and constantly studies and summarizes the rich experience of peers to ensure product quality and strictly control after-sales service. We are strivers-oriented, and strive to provide each employee with a broad platform for growth and humanistic care.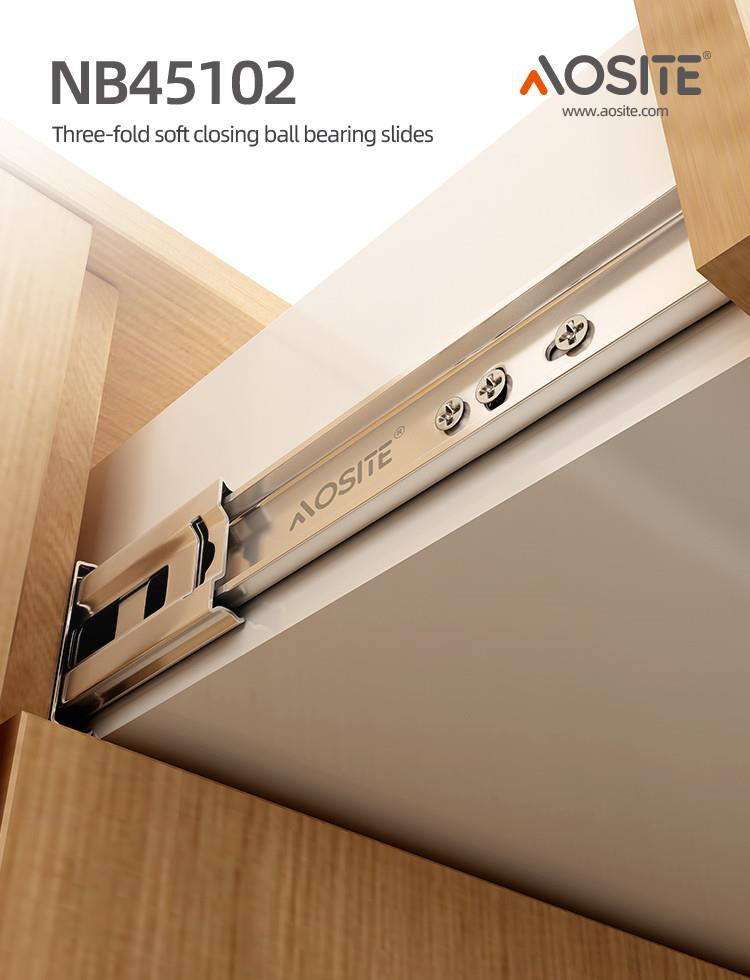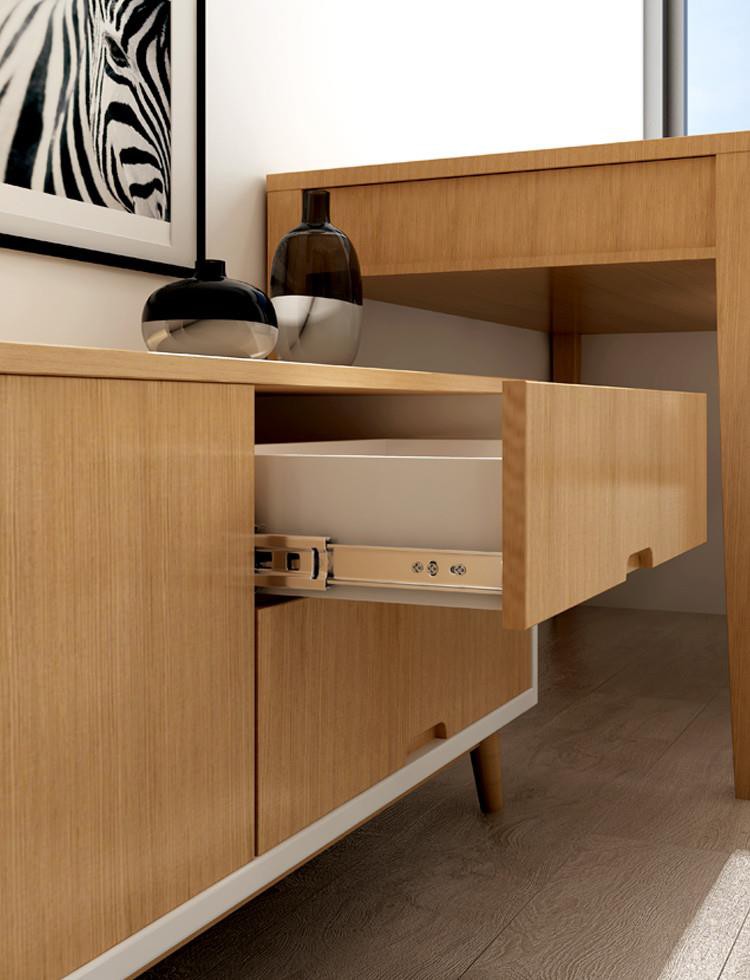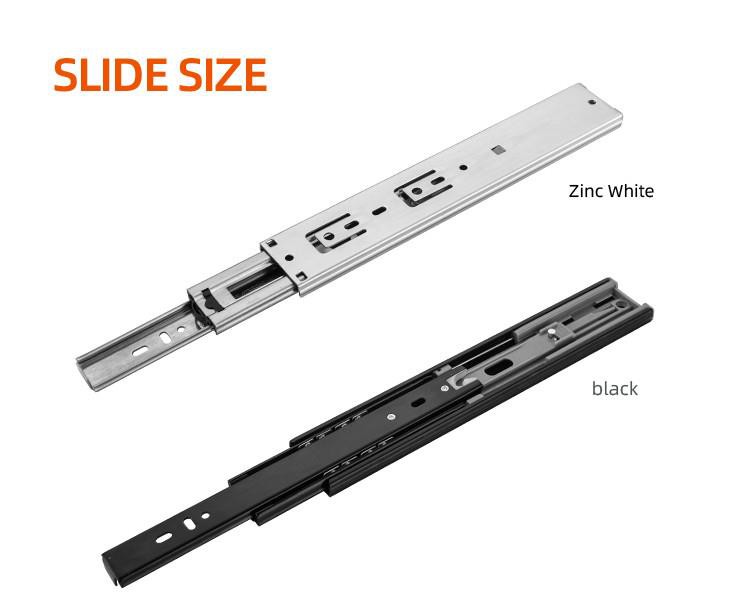 | | |
| --- | --- |
| Type | Three-fold soft closing ball bearing slides |
| Loading capacity | 45kgs |
| Optional size | 250mm-600 mm |
| Installation gap | 12.7±0.2 mm |
| Pipe Finish | Zinc-plated/ Electrophoresis black |
| Material | Reinforced cold rolled steel sheet |
| Thickness | 1.0*1.0*1.2 mm/ 1.2*1.2*1.5 mm |
| Function | Smooth opening, quiet experience |
NB45102 Drawer Slide Rail
*Push and pull smoothly and gently
*Solid steel ball design, smooth and stability
*Buffer closure without noise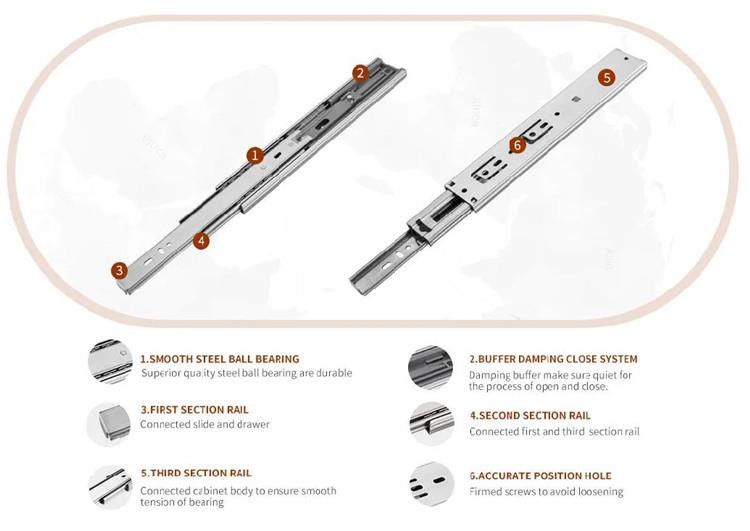 PRODUCT DETAILS
Slide Rails Installed On Furniture Drawers
If the hinge is the heart of the cabinet, then the slide rail is the kidney. Whether the drawers, large and small, can be pushed and pulled freely and smoothly and how much weight they bear depends on the support of sliding rails. Judging from the current technology, the bottom slide rail is better than the side slide rail, and the overall connection with the drawer is better than the three-point connection. The material, principle, structure and technology of drawer slide rail vary greatly. High quality slide rail has small resistance, long service life and smooth drawer.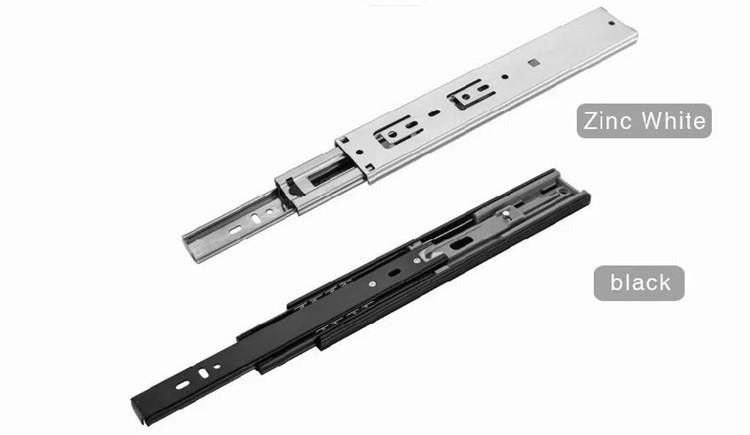 *What are the thicknesses of steel ball slide rails? What are its functions respectively? What are the different plating colors?

Thickness: (1.0*1.0*1.2) (1.2*1.2*1.5)
Functions: 1. Ordinary three-section steel ball slide rail does not have buffer
2. Three-section damping steel ball slide rail has buffer effect
3. Three-section rebound steel ball slide rail
Electroplating color: 1. Galvanizing. 2. Electrophoretic Black
Our slides have Ball Bearing and Luxury Drawer series, including full extension and half extension, with the function of soft and quite. We can offer 10 inch to 24 inch for your choice.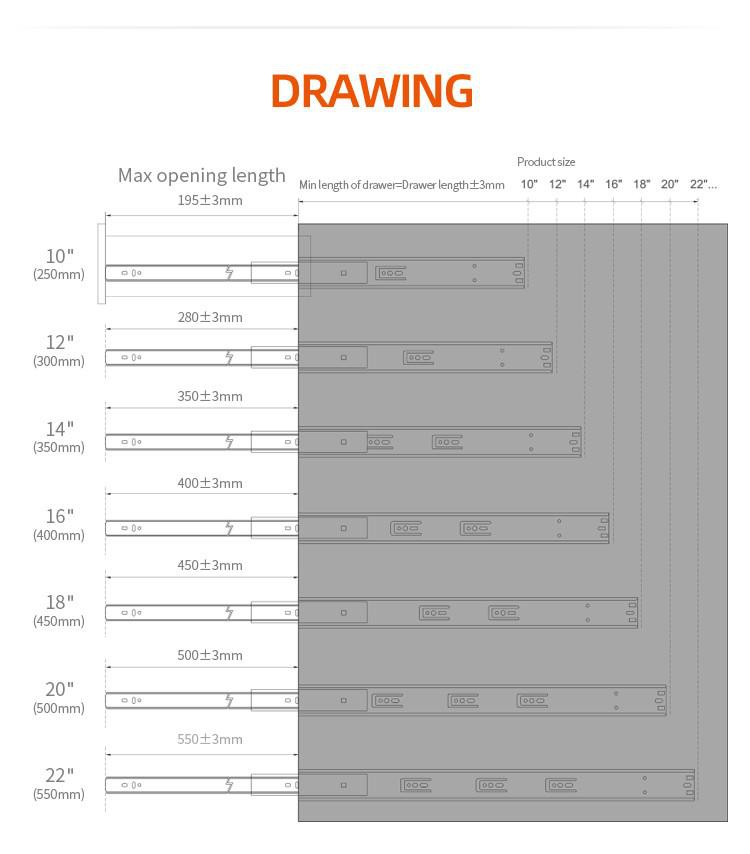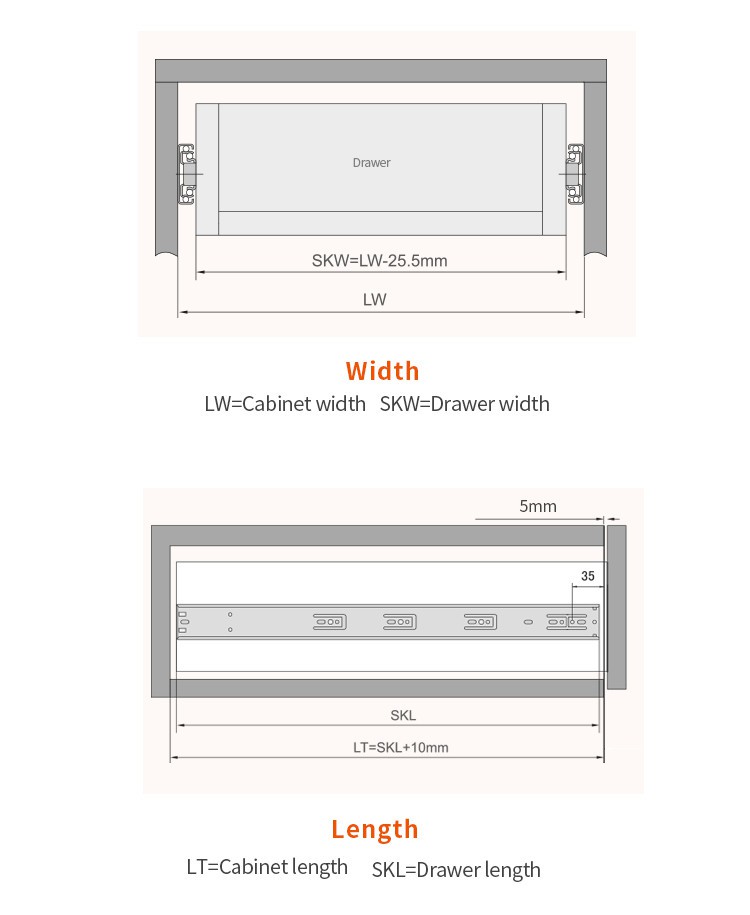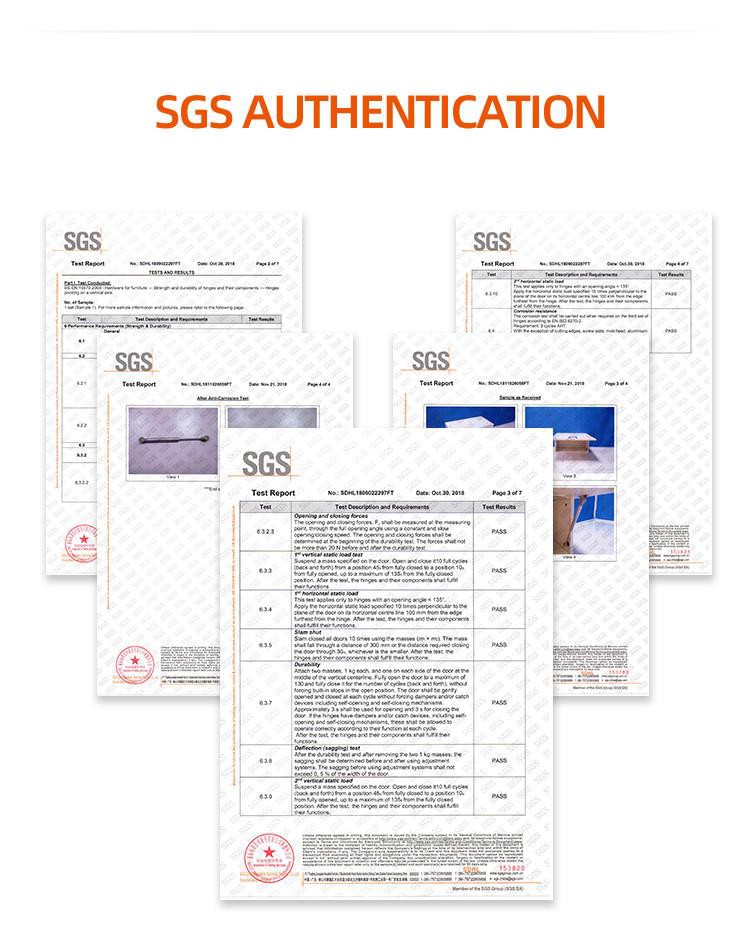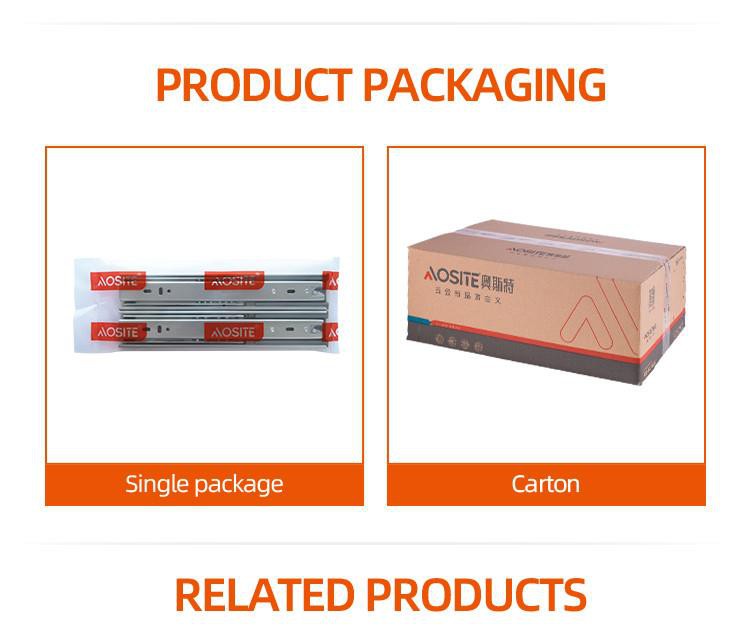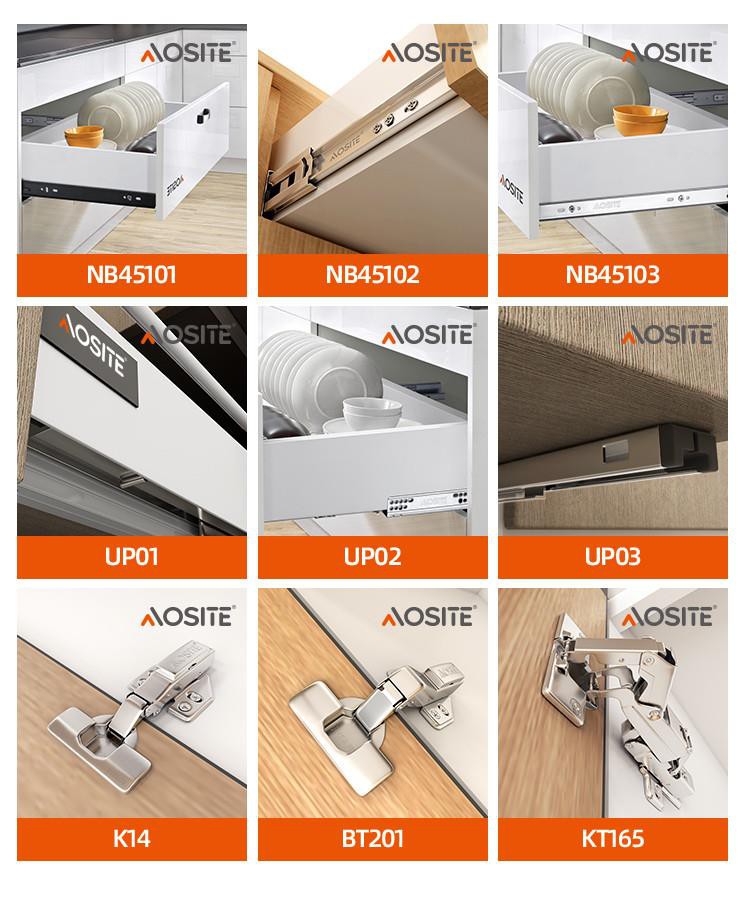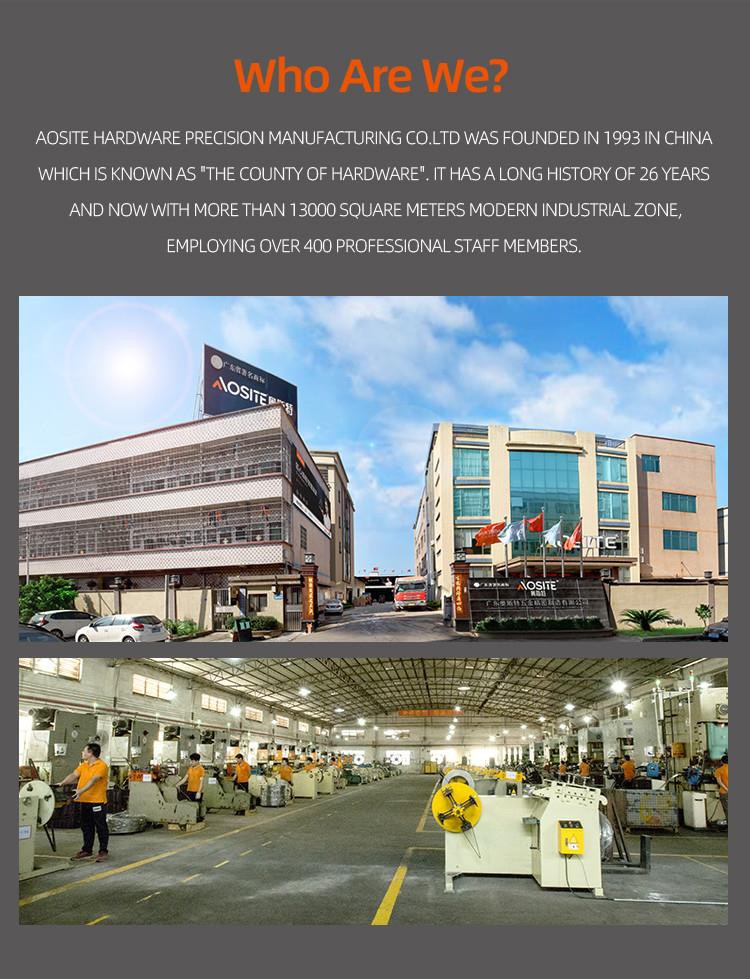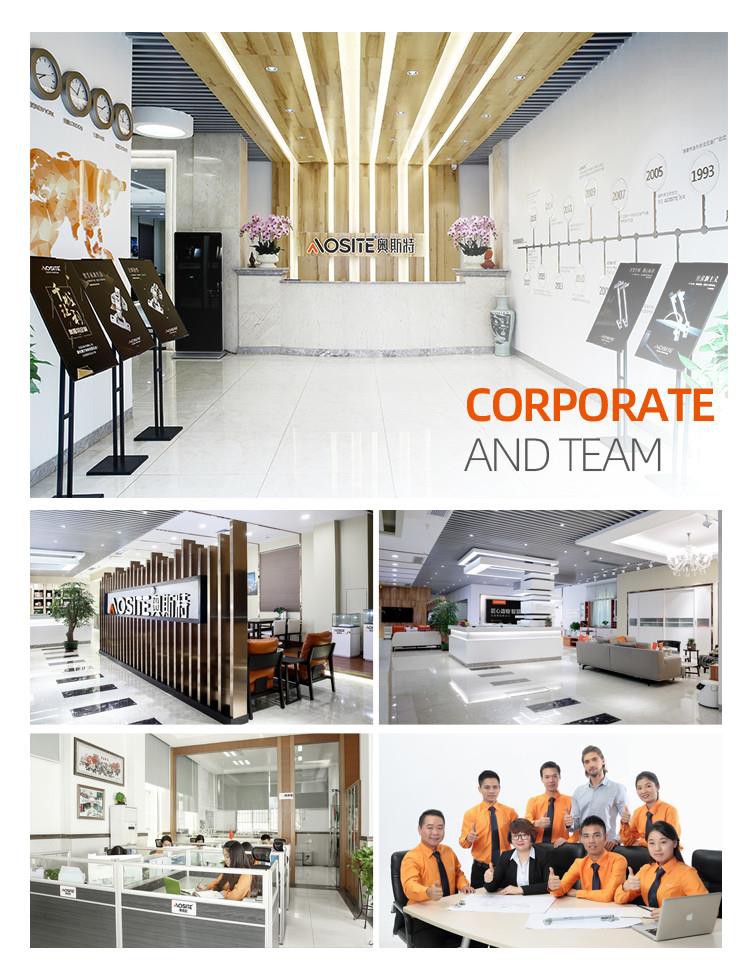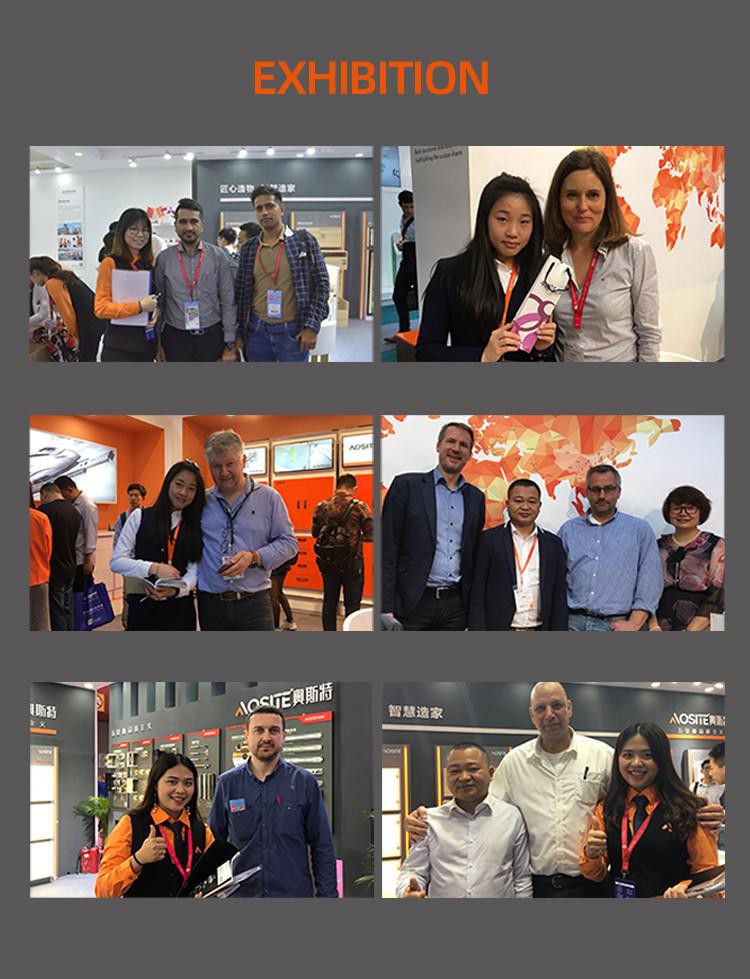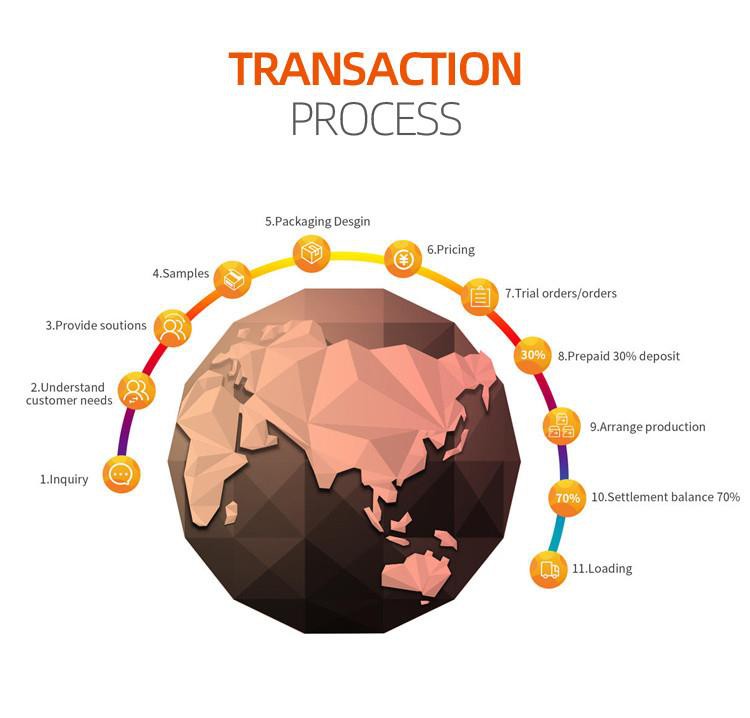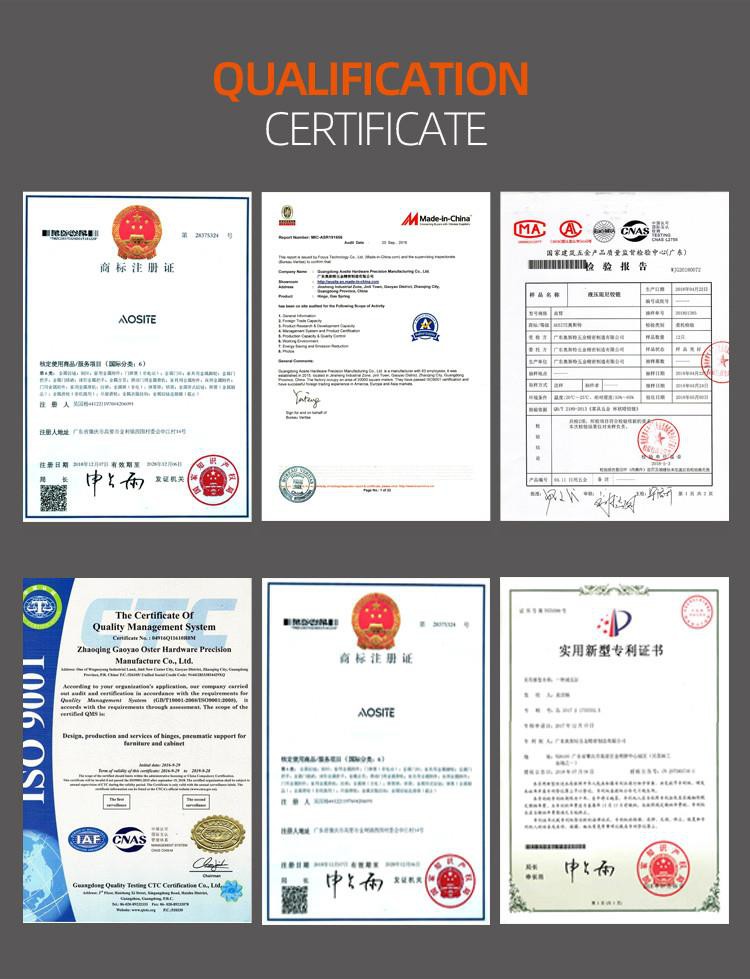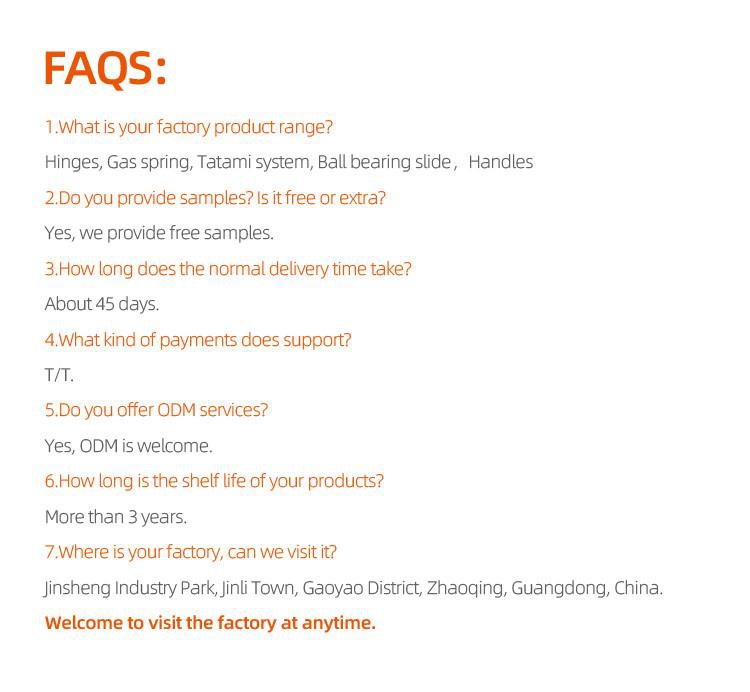 We are a high-tech comprehensive enterprise dedicated to the development, production, customization and sales of 3-Fold Self Closing Ball Bearing Slide/Draw Runners, Drawer Slide. We try our best to help you develop and improve, consolidate your strong position, and help you become the king of the regional market. Our company has implemented the global development strategy and carried out collaborative advantages and diversified policies.