We constantly function like a tangible group to ensure that we can give you the very best high-quality and also the very best cost for 90 degree hinge, Furniture Hinges, Clip On Shifting Hinge. Since our establishment, our company has continuously improved, perfected and upgraded existing equipment, and increased the research and development of new equipment and technology, so that our products always have strong core competitiveness. So you should make contact with us by sending us emails or call us if you have any questions about our corporation.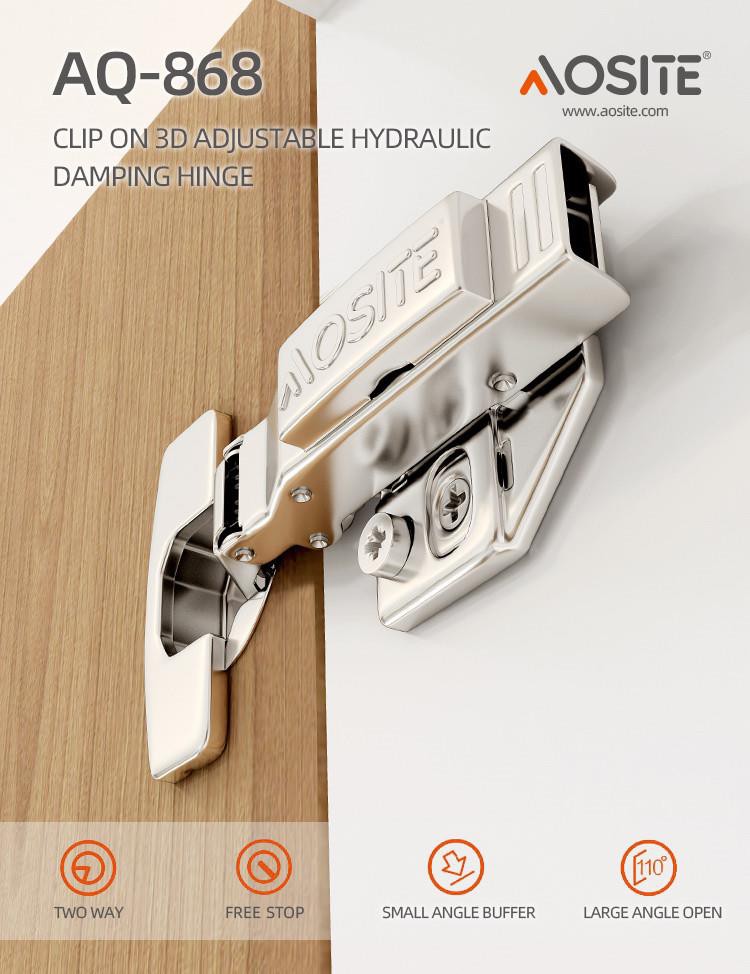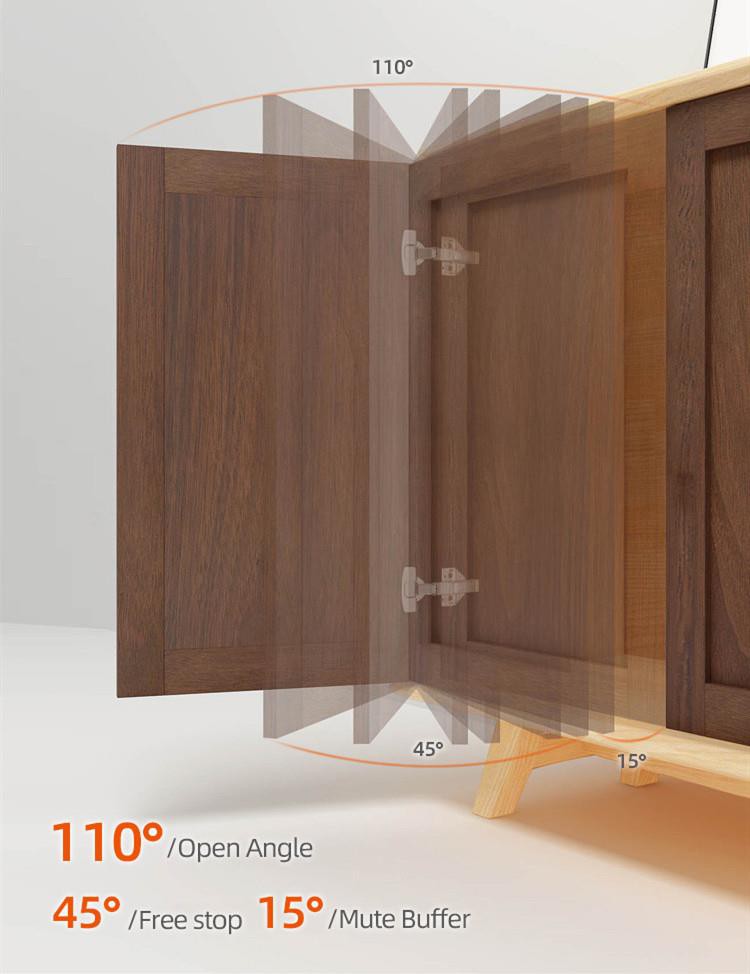 | | |
| --- | --- |
| Type | Clip-on 3D adjustable Hydraulic damping hinge (Two way) |
| Opening angle | 110° |
| Diameter of hinge cup | 35mm |
| Scope | Cabinets, wood layma |
| Pipe Finish | Nickel plated |
| Main material | Cold-rolled steel |
| Cover space adjustment | 0-5mm |
| The depth adjustment | -2mm/+2mm |
| Base adjustment (up/down) | -2mm/+2mm |
| Articulation cup altitude | 12mm |
| Door drilling size | 3-7mm |
| Door thickness | 14-20mm |
Product advantage:
Three-dimensional Adjustment
Free swinging
Fast, snap-on hinge-to-mount assembly
Functional description:
AQ868 3D adjustable damping Hinge is meeting the demands of high-quality kitchens and furniture, it comes in a design that's modern and stylish. Unobtrusive contours from cup and cover caps to the mounting plates give the hinge a current, contemporary feel.
Switching Performance
Hinges act as switches. The key is the hydraulic cylinder and spring connection of the hinge. Test Method: Close the hinge gently to see if its speed is smooth. Too fast or too slow may be hydraulic damping or spring quality problems.
PRODUCT DETAILS
| | |
| --- | --- |
| | PRODUCTION DATE |
| Easy to fix | |
| | Hinge Size: Full overlay/Half Overlay/Inset |
| 110° opening angle | |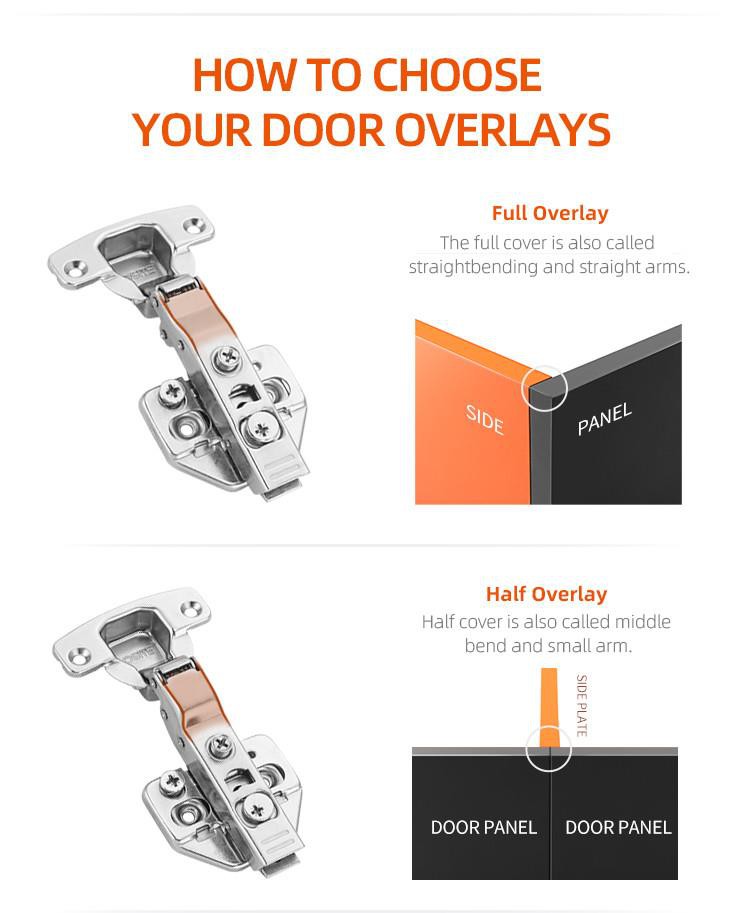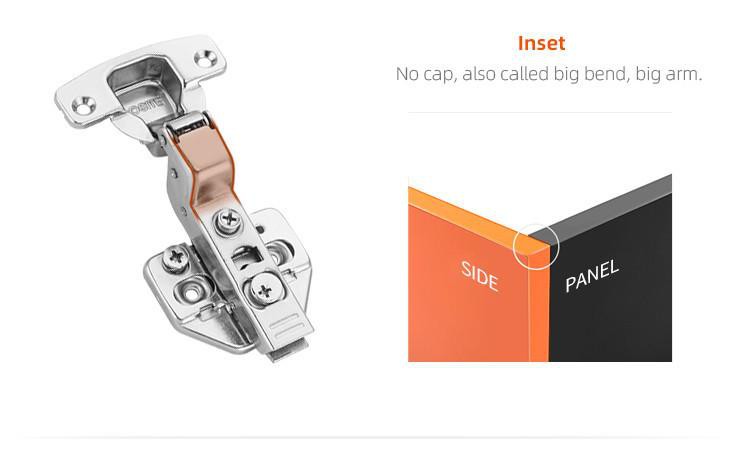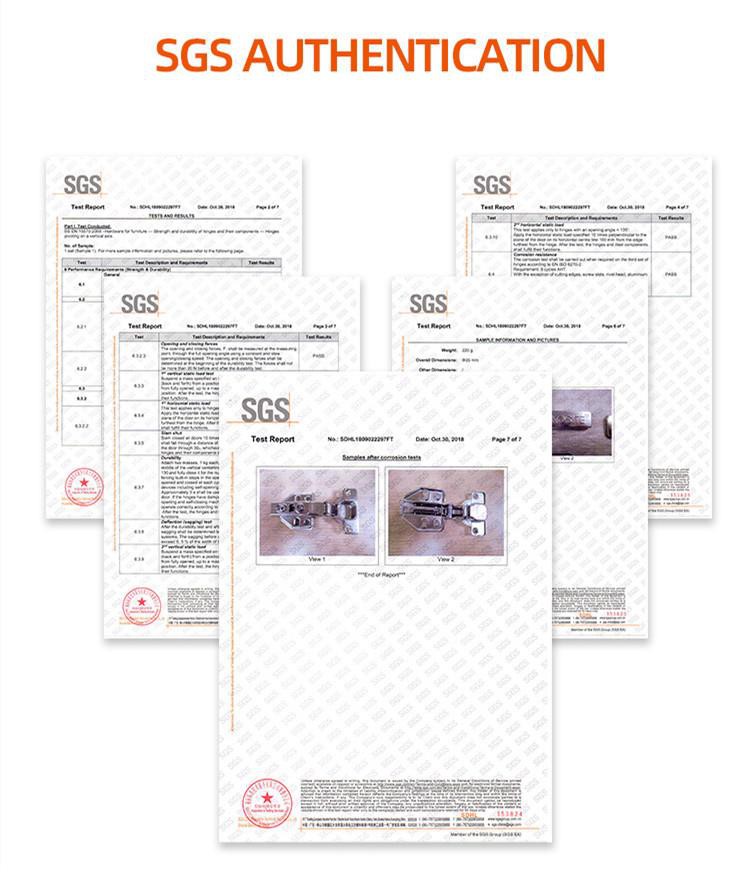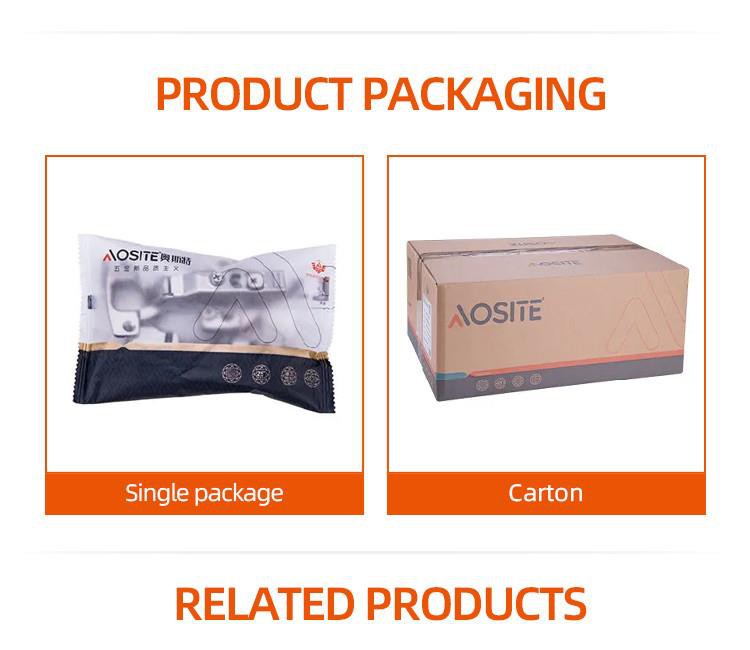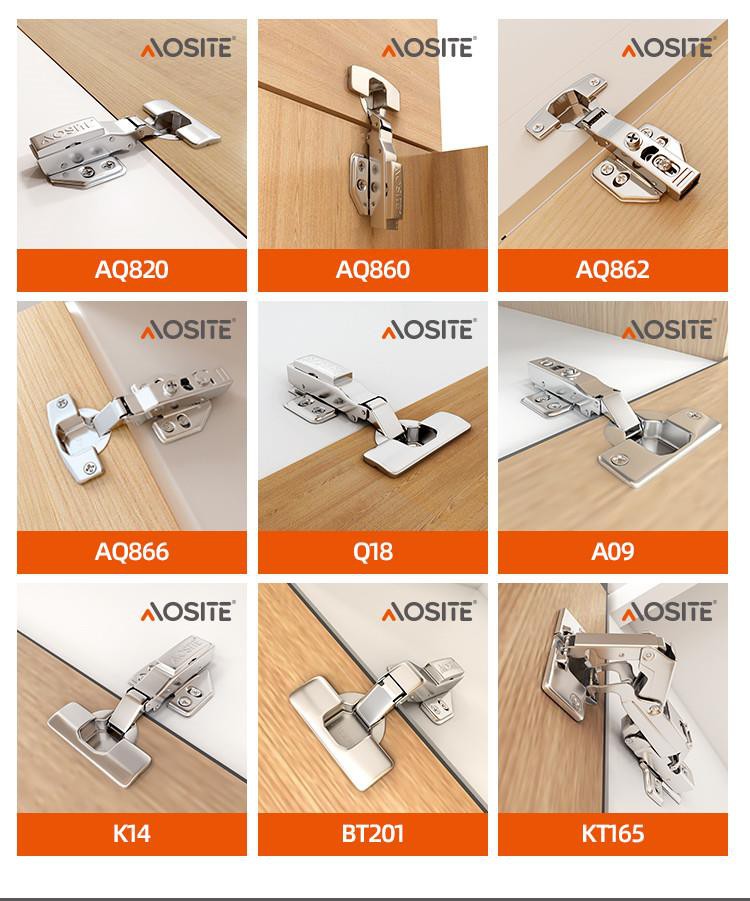 Who are we?
AOSITE furniture hardware manufacturer tried and proven cabinet hinges offer the right solution for
  many applications. Robust construction, reliable operation, and economical price are characteristic 
  of this series. Assembly is quick and easy with their snap-on hinge-to-mount attachment.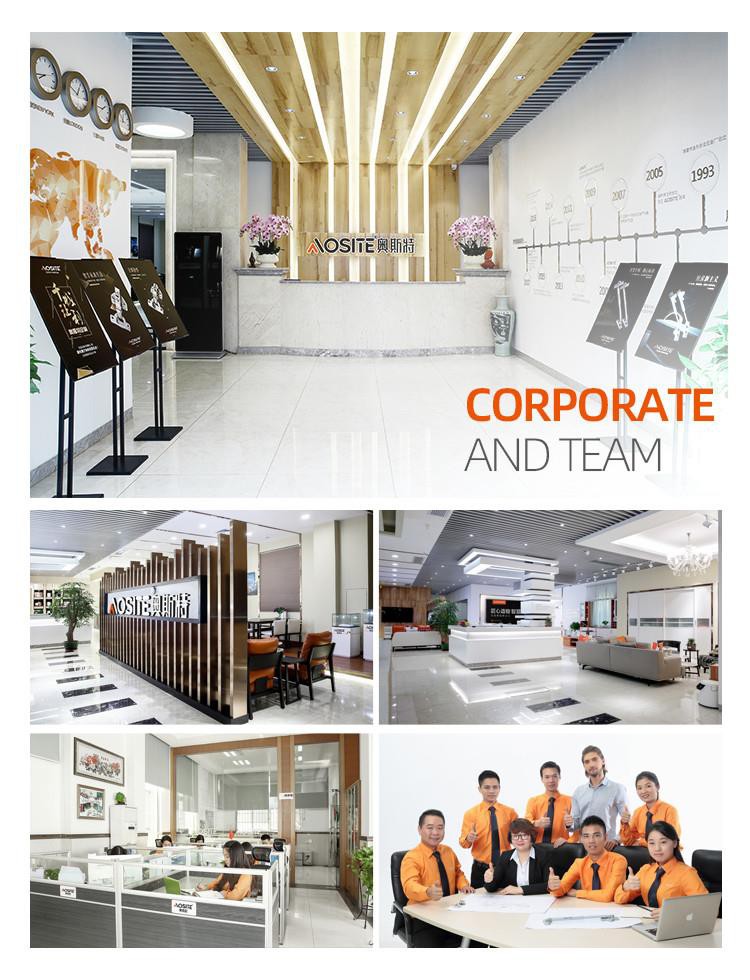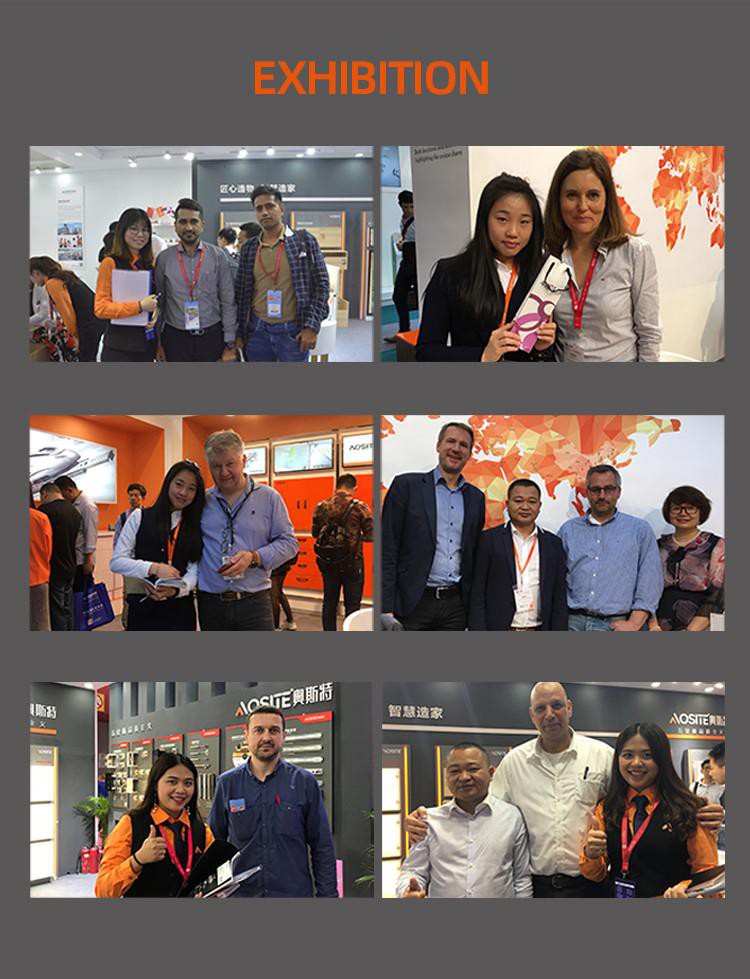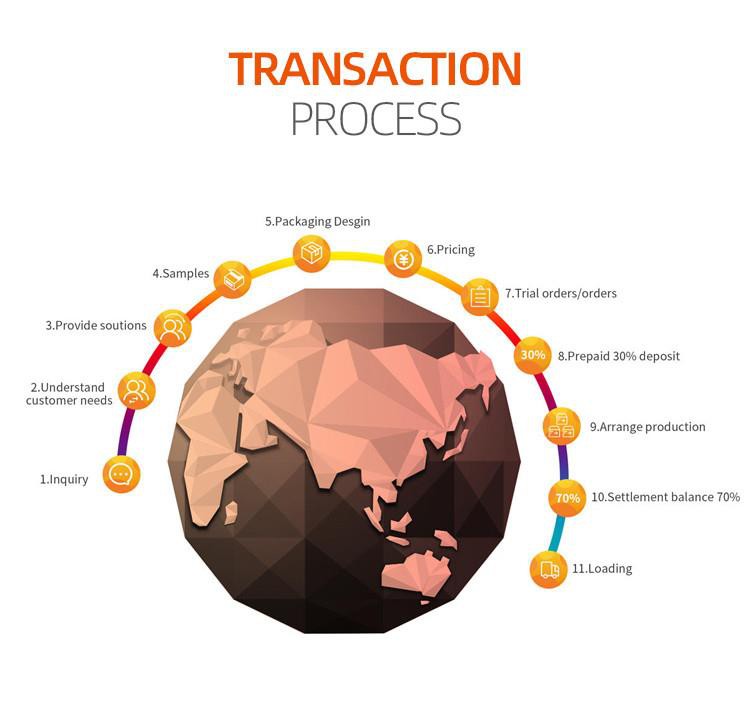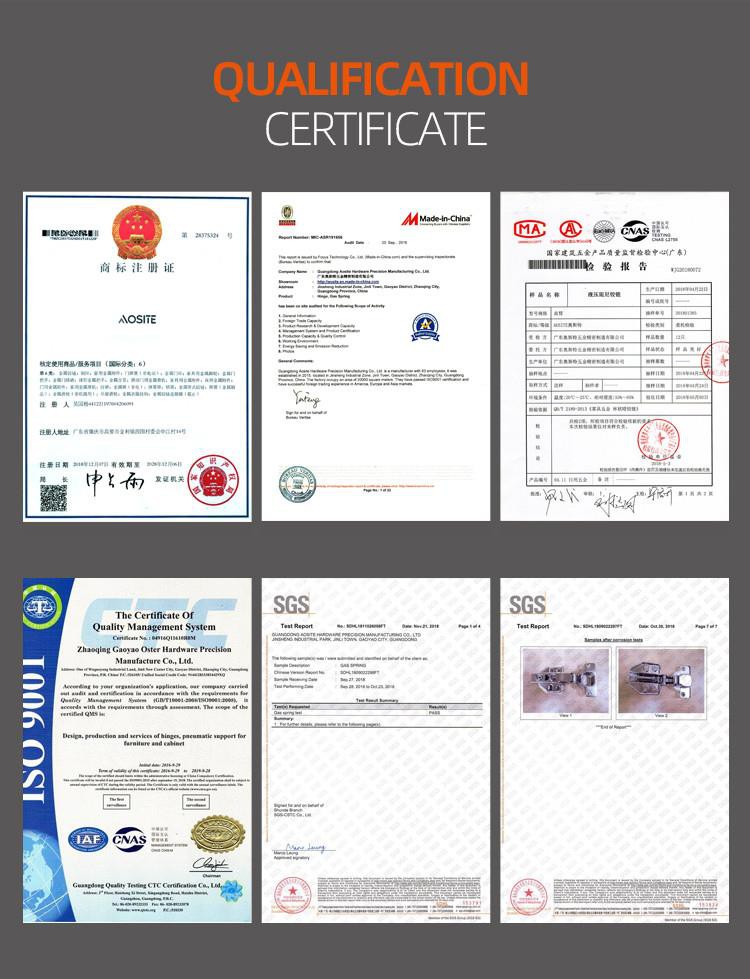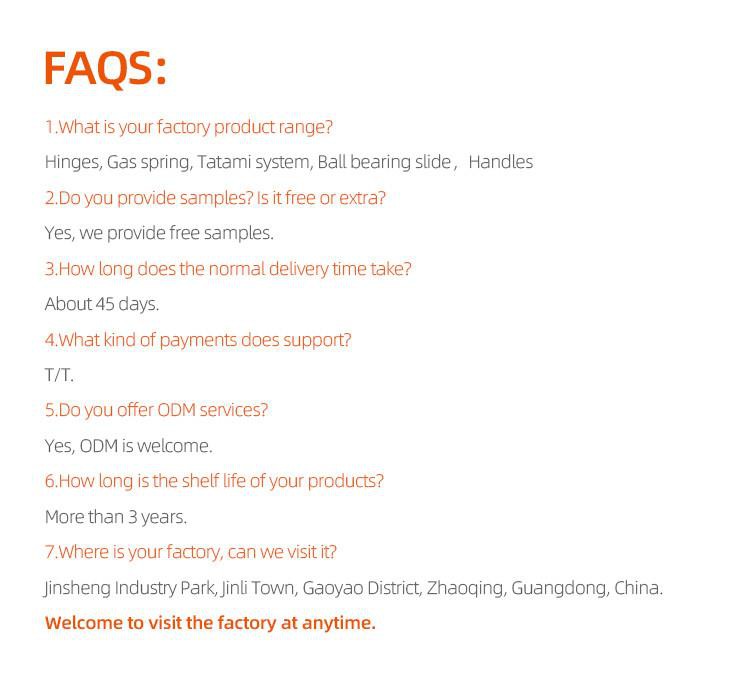 Our A08F Clip-on 3D adjustable home accessories hydraulic damping hinge is very safe and stable, as its design and product components are manufactured to high standards. Adhering to the 'quality first, customer first', We are provideing high-quality, low-cost products and first-class service to customers. Our company has many years of industry experience, through years of research and development, we have created our own brand.