Our company is developing towards the direction of 'unity, harmony, atmosphere and openness', and is committed to providing Special Angle Hinge, Kitchen Door Hinges, Mini Glass Hinge with quality assurance for the groups in need. For many years, we have cleaved to the concept of survival by quality and development by innovation, and strive to create products with novel designs and reliable quality. With our faith, we are to make your profits grow greatly.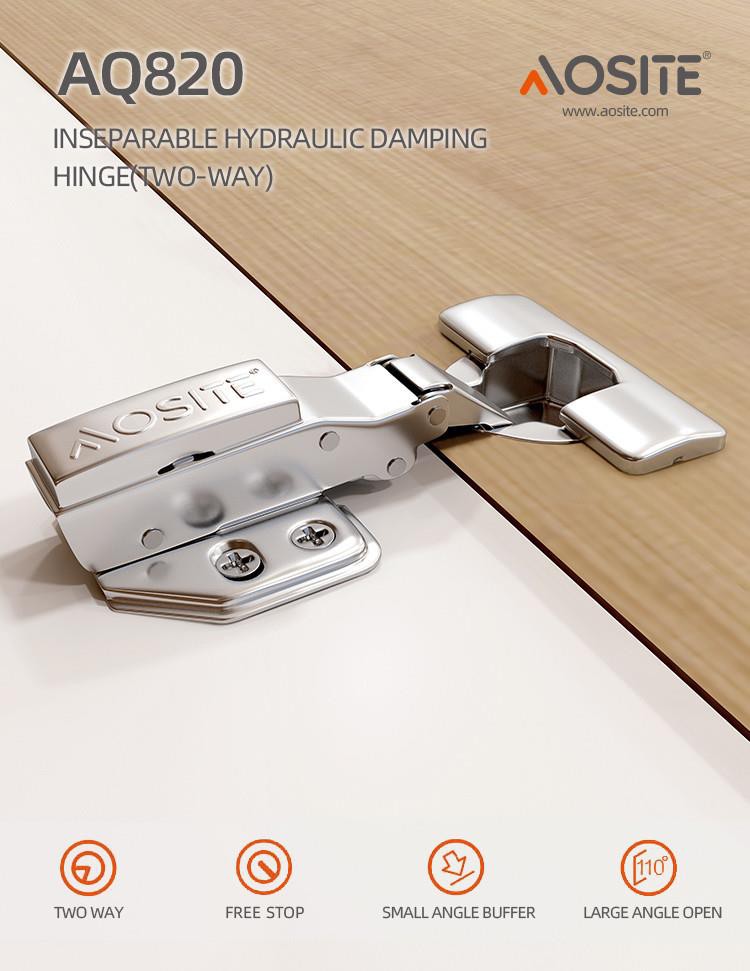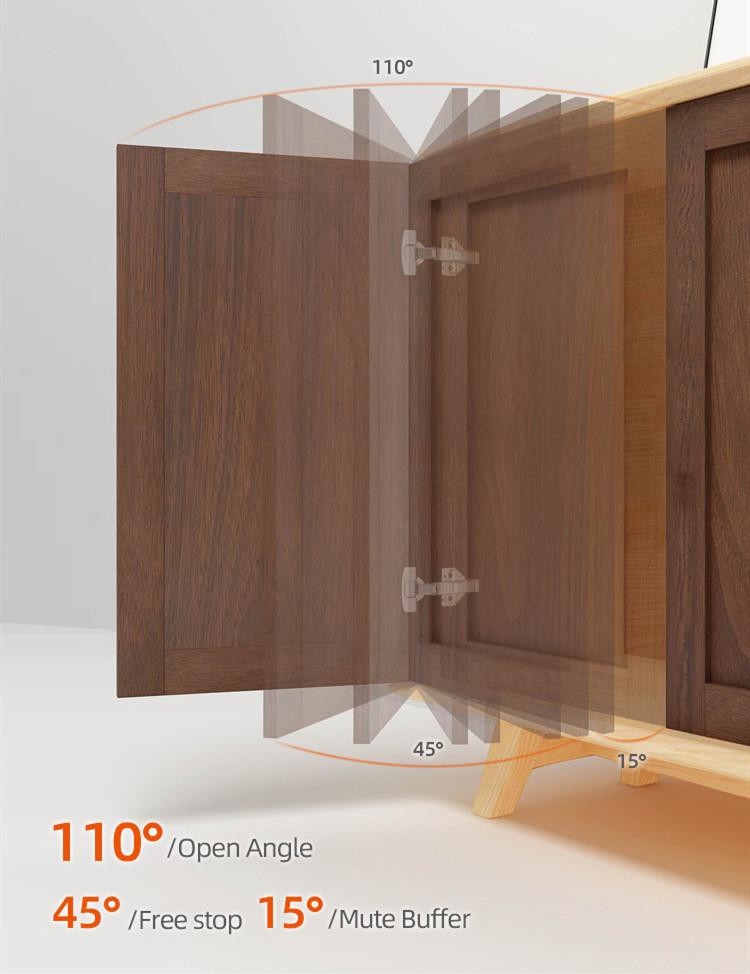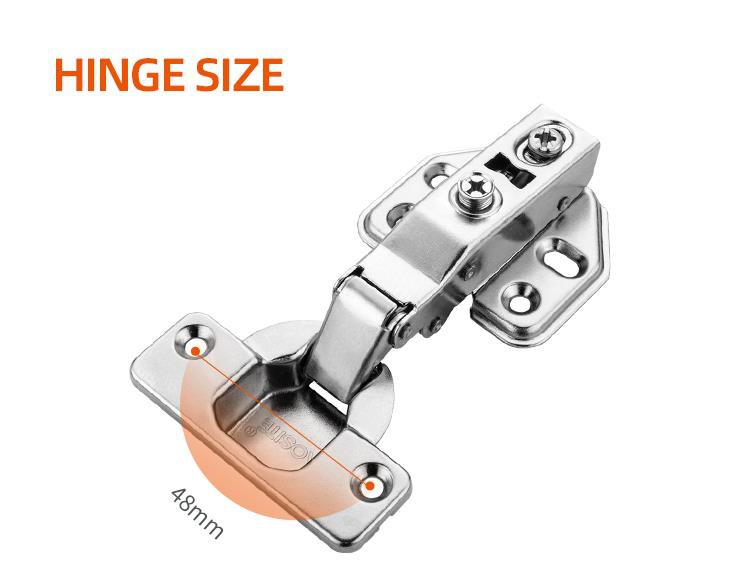 | | |
| --- | --- |
| Type | Inseparable hydraulic damping hinge (two-way) |
| Opening angle | 110° |
| Diameter of hinge cup | 35mm |
| Scope | Cabinets, wardrobe |
| Finish | Nickel plated |
| Main material | Cold-rolled steel |
| Cover space adjustment | 0-5mm |
| The depth adjustment | -2mm/ +2mm |
| Base adjustment (up/down) | -2mm/ +2mm |
| Articulation cup altitude | 12mm |
| Door drilling size | 3-7mm |
| Door thickness | 14-20mm |
PRODUCT ADVANTAGE:
50000+ Times Lift Cycle Test.
26 years of factory experience brings you quality products and first-class service.
Cost-Effective.
About hinges
Hinge is a mechanical device used to connect two solids and allow relative rotation between them. 
The hinge may be formed of a movable component or a foldable material. Hinges are mainly 
installed on doors and windows, while hinges are more installed on cabinet doors. In fact, hinges 
and hinges are actually different. According to the classification of materials, they are mainly divided 
into stainless steel hinges and iron hinges. In order to make people enjoy better, hydraulic hinges 
(also called damping hinges) appear. The invention is characterized in that a buffering function is 
brought when the cabinet door is closed, and noise generated by collision between the cabinet door 
and the cabinet body when the cabinet door is closed is reduced to the greatest extent.
PRODUCT DETAILS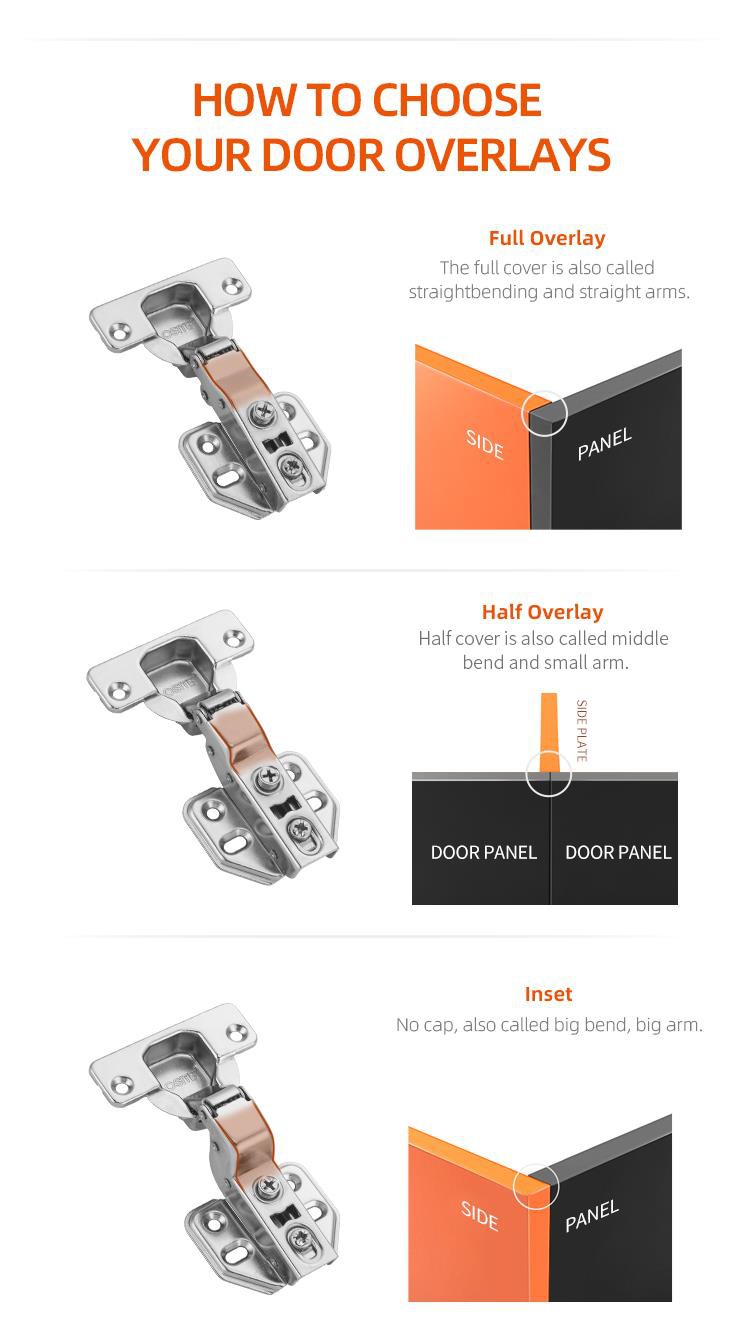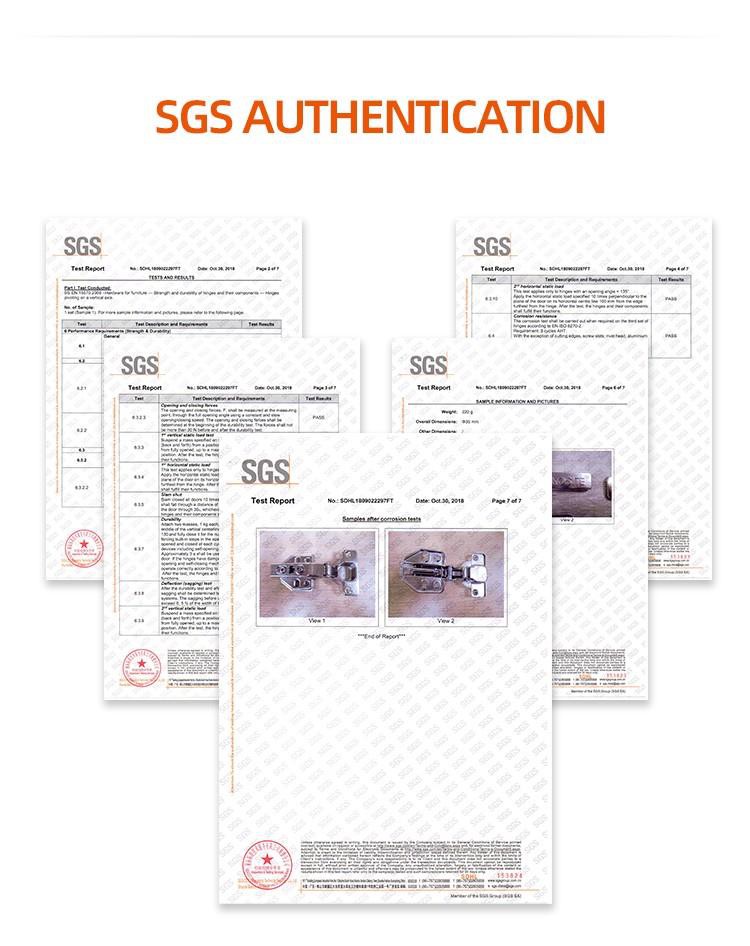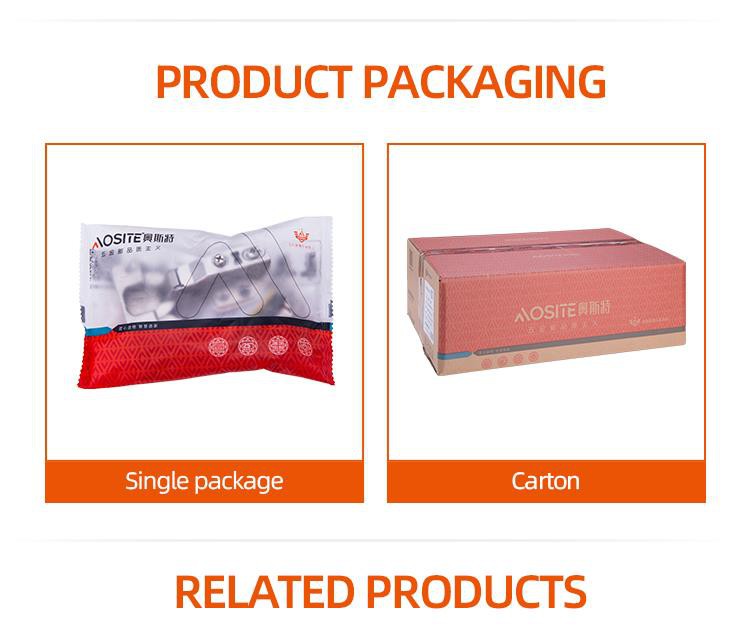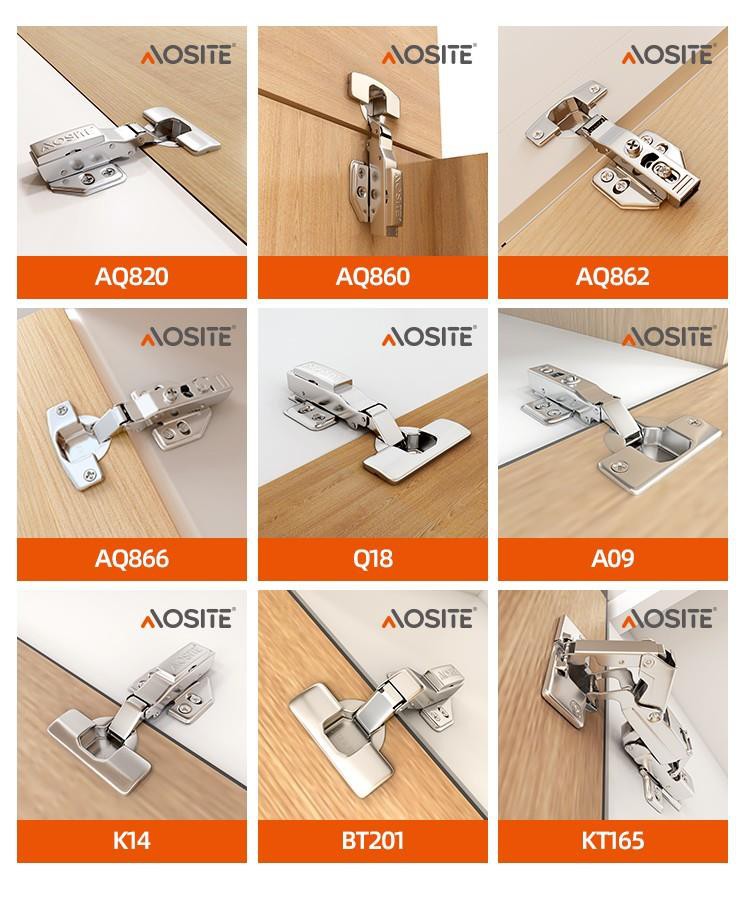 WHO ARE WE?
The coverage of AOSITE dealers in the first and second-tier cities in China has been up to 90%. Moreover,
 its international sales network has covered all seven continents, gaining support and recognition from 
both domestic and foreign high-end customers, thus becoming long-term strategic cooperation partners
 of numerous domestic well-known custom-made furniture brands.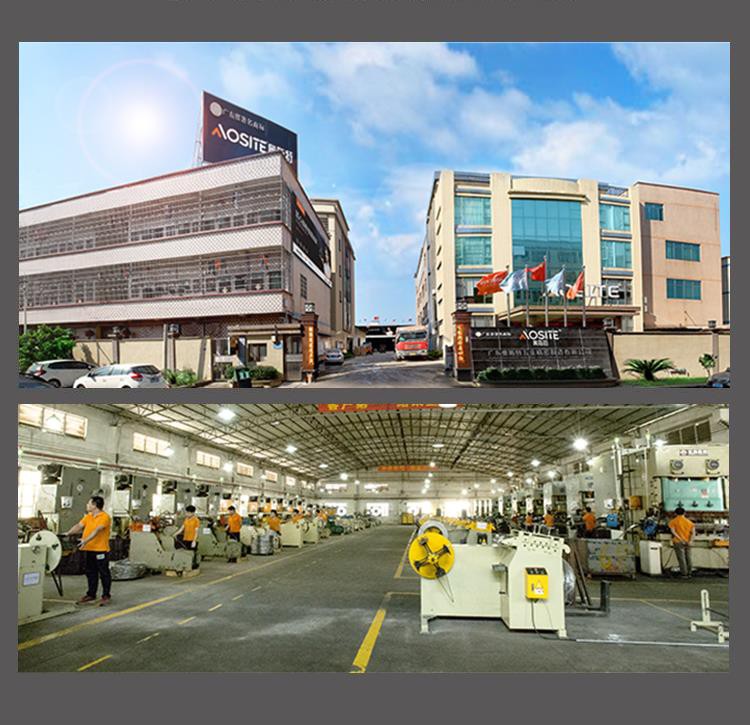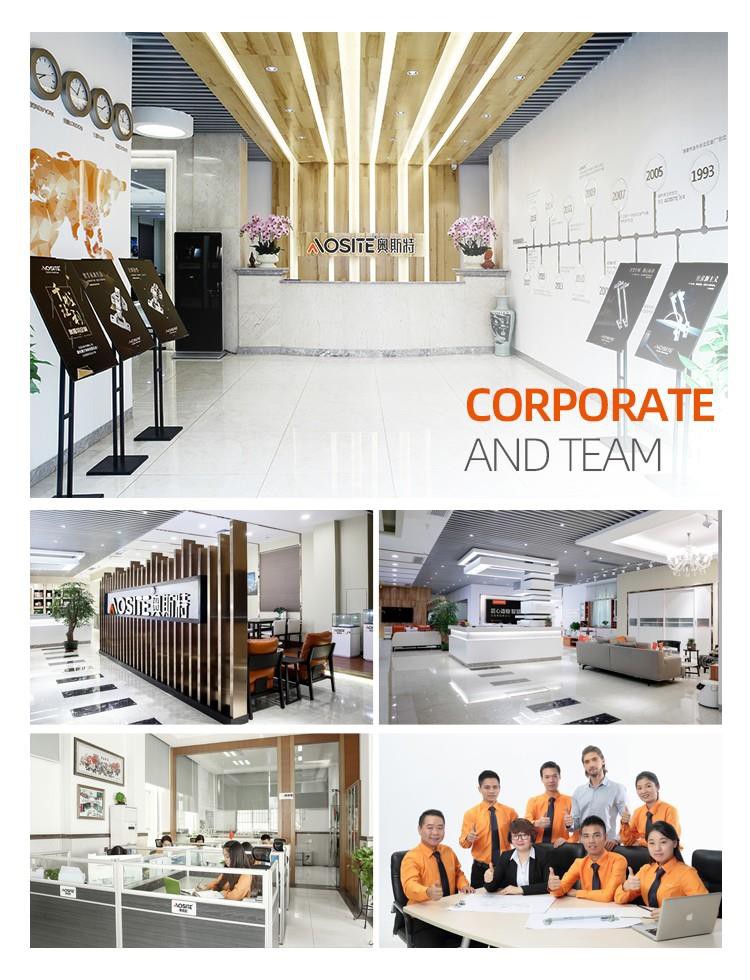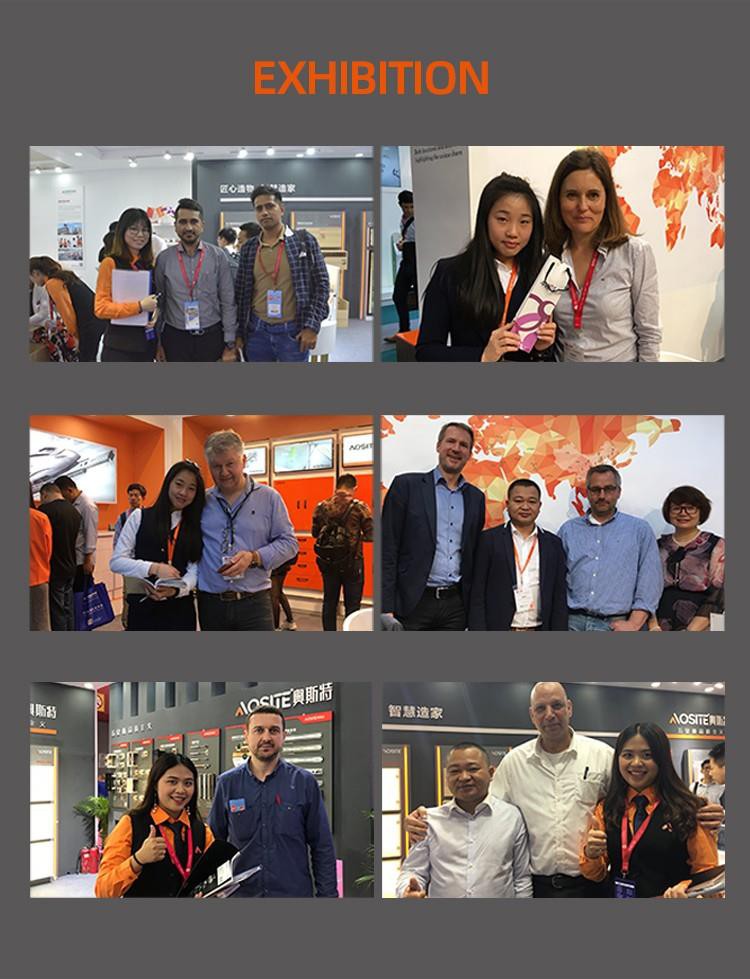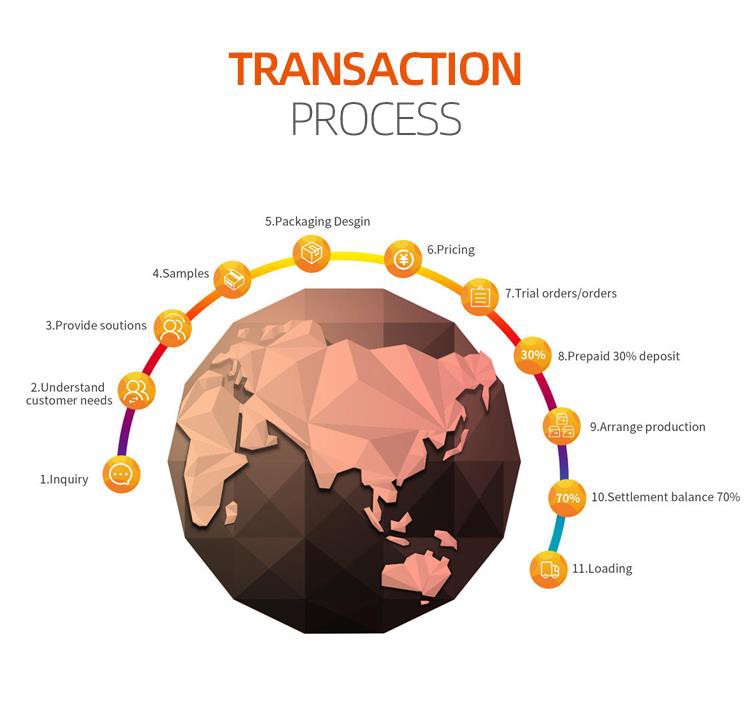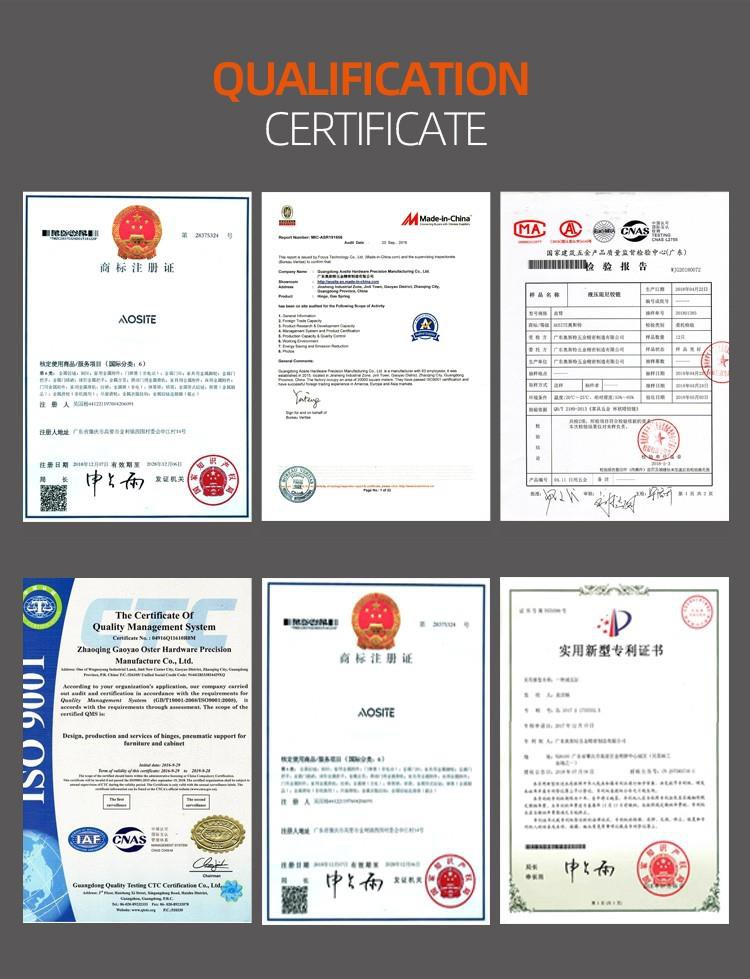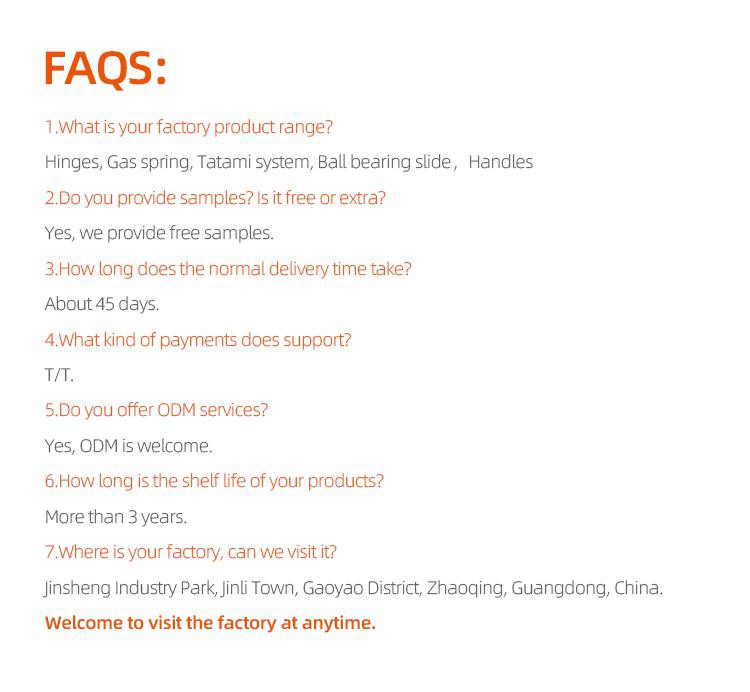 We are striving to generally be a very good business partner of you for AQ860 Inseparable Hydraulic Damping Hinge door hinge. Our professional capabilities have brought real innovation to the company, allowing us to make breakthroughs, and will also create new products in the future. We give full play to each employee's own potential based on the goal of jointly promoting the development of the company.