With our loaded practical experience and thoughtful solutions, we now have been identified for a trusted provider for numerous intercontinental consumers for modern door handle, kitchens handles, Full Extension Drawer Slide. To successfully establish our global brand status in key product categories, we need to establish brand value to attract more consumers in the market. Quality is factory's lifestyle continue to improve, to ensure product quality in line with market and customer standard requirements. We are able to solve the problem you meet.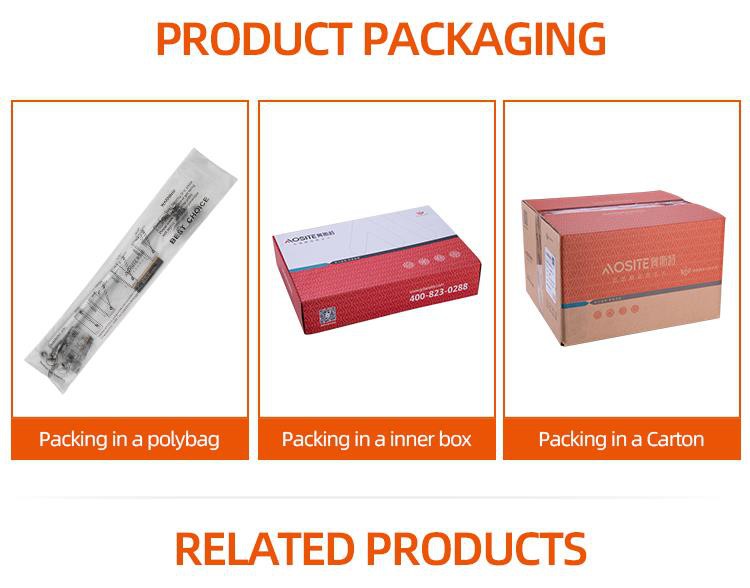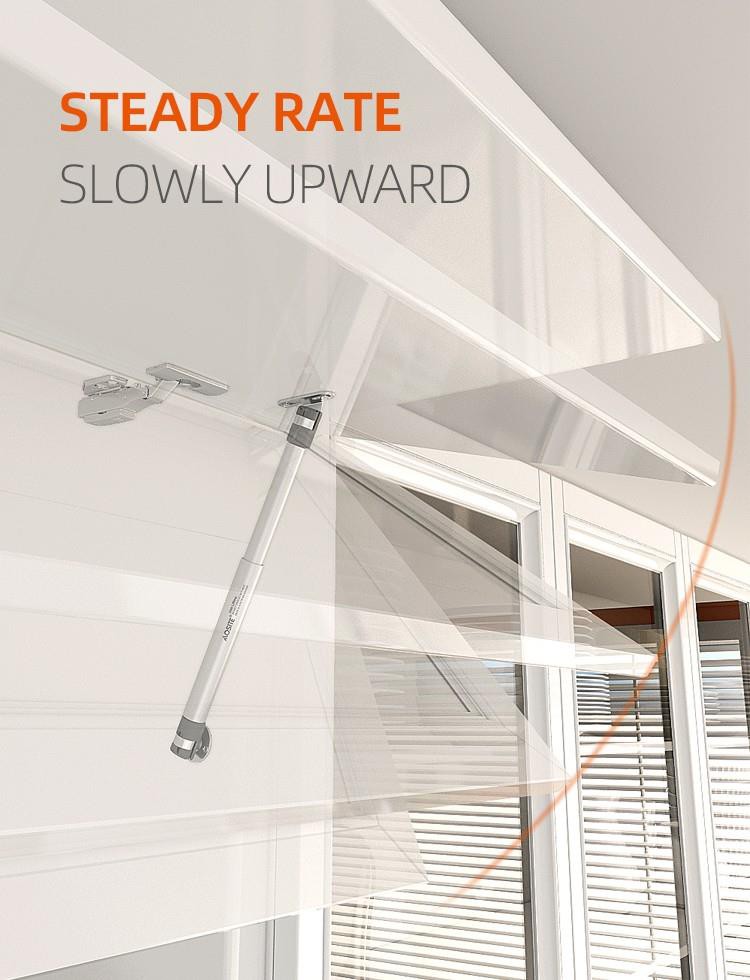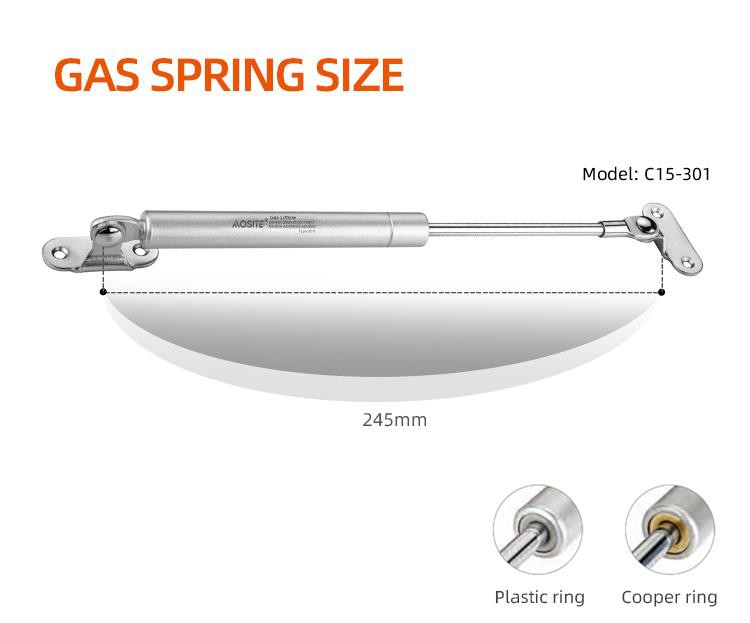 | | |
| --- | --- |
| Force | 50N-150N |
| Center to center | 245mm |
| Stroke | 90mm |
| Main material 20# | 20# Finishing tube, copper, plastic |
| Pipe Finish | Electroplating & healthy spray paint |
| Rod Finish | Ridgid Chromium-plated |
| Optional Functions | Standard up/ soft down/ free stop/ Hydraulic double step |
PRODUCT DETAILS
PRODUCT ITEM NO.
AND USAGE

C15-301

Usage: turn on the steam-driven support

Force Specifications: 50N-150N

Application:make the right turn on the weight

of wooden/aluminum frame doors reveal a

steady rate slowly upward.

 C15-302

 Uses: Hydraulic next turn support

 Application: can the next turn wooden/aluminum 

 door frame slow steady downward turn.




C15-303

Usage: turn on the steam-driven support of

any stop

Force Specifications: 50N-120N

Application:make the right turn on the weight

of wooden/ aluminum frame door 30°-90°

between the opening angle of any intention to

stay.

C15-304

Uses: Hydraulic Flip Support

Force Specifications: 50N-150N

Application: make the right turn on the weight of

wooden/aluminum frame door slowly tilting

upward, and 60°-90° in the angle created between

the opening buffer.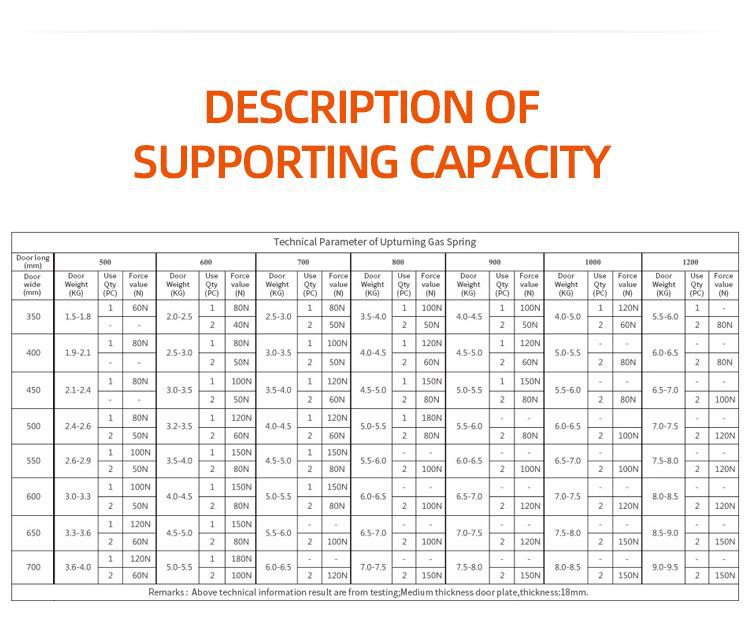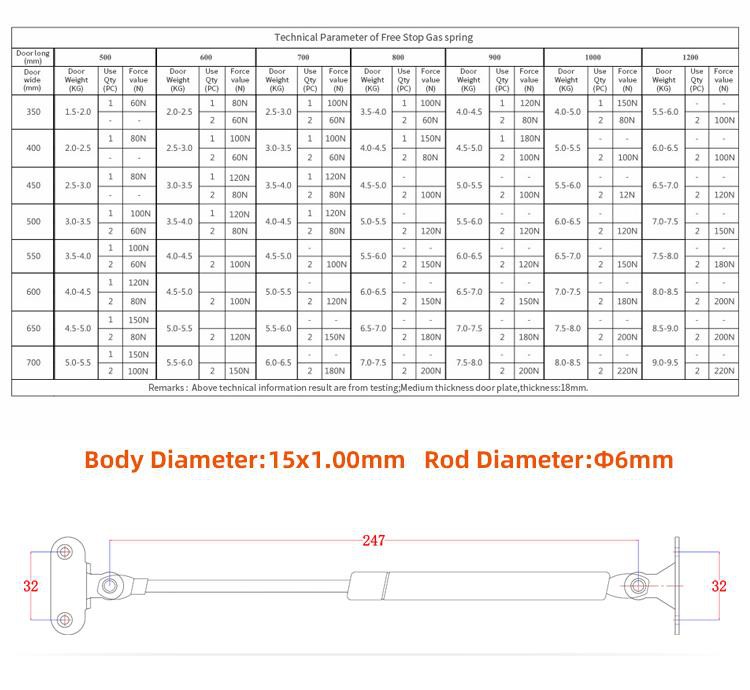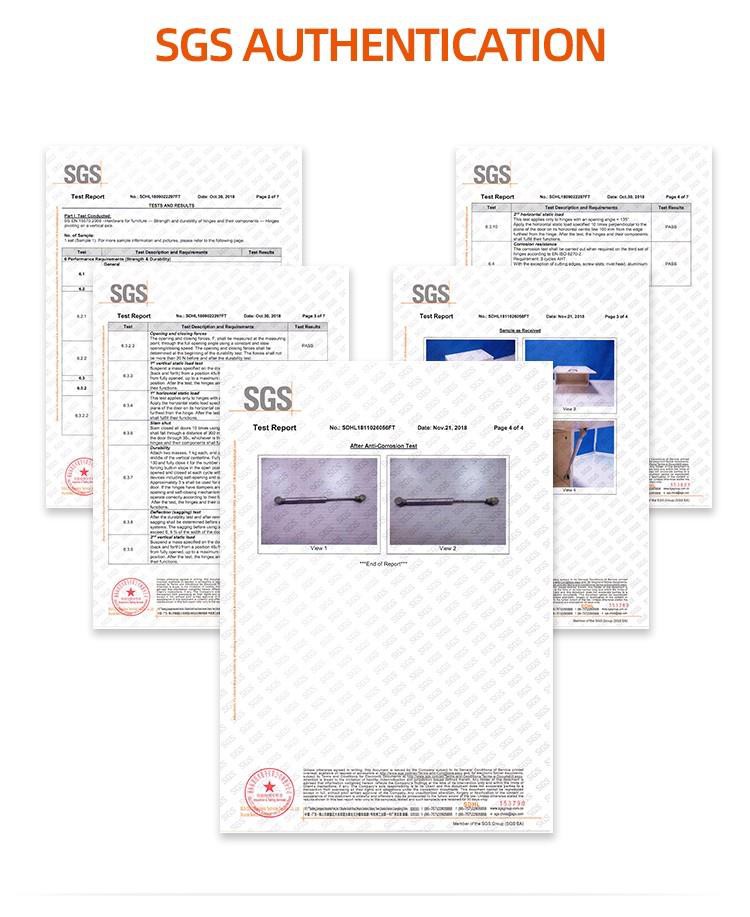 OUR SERVICE
The service life is calculated by the number of times it can be fully expanded and contracted. Finally, the force value changes during the stroke. The ideal gas spring should keep the force value unchanged throughout the stroke. However, due to design and processing factors, the force value of the gas spring in the stroke inevitably changes.
The magnitude of change is an important criterion for measuring a ring with good quality of gas spring. The smaller the magnitude of change, the better the quality of gas spring, and the worse the reverse.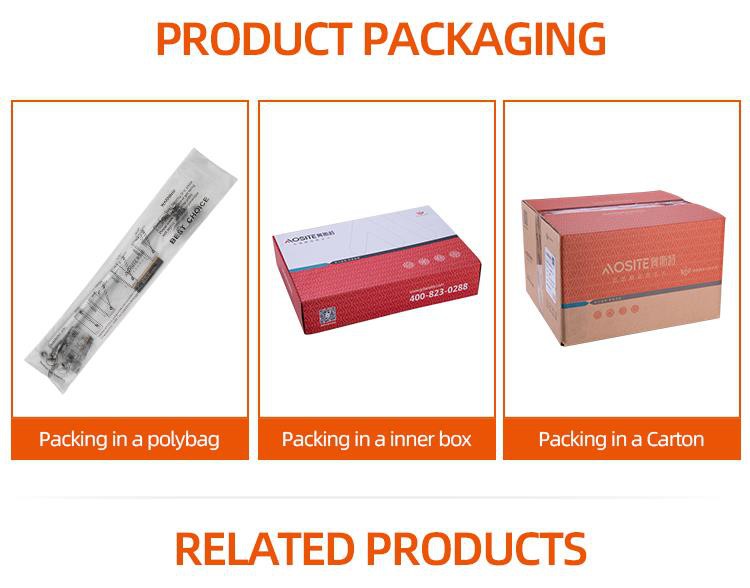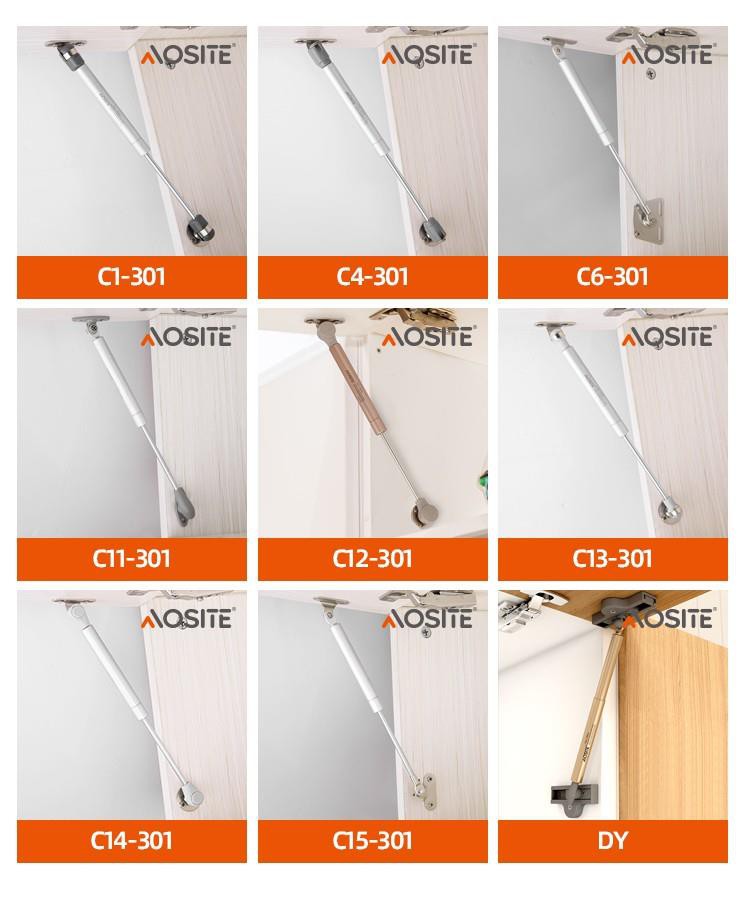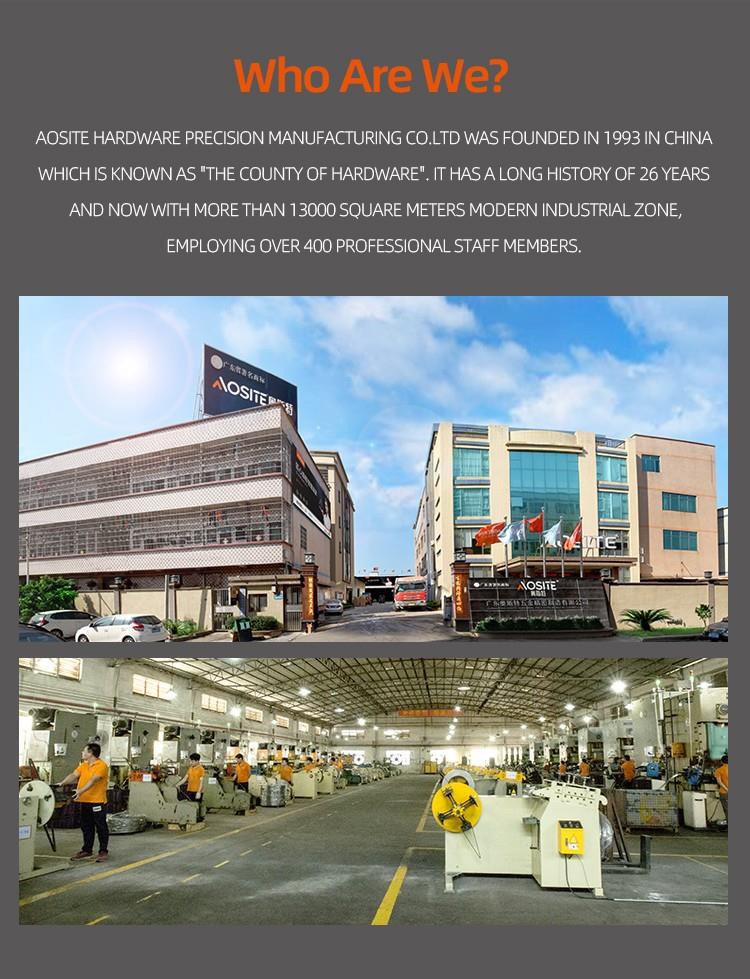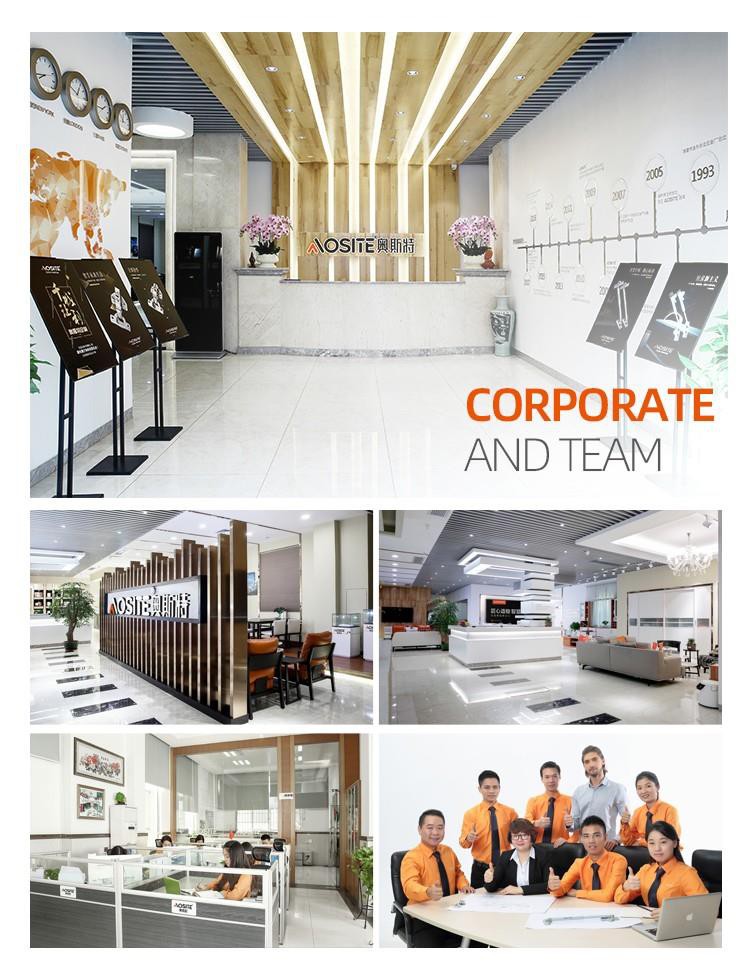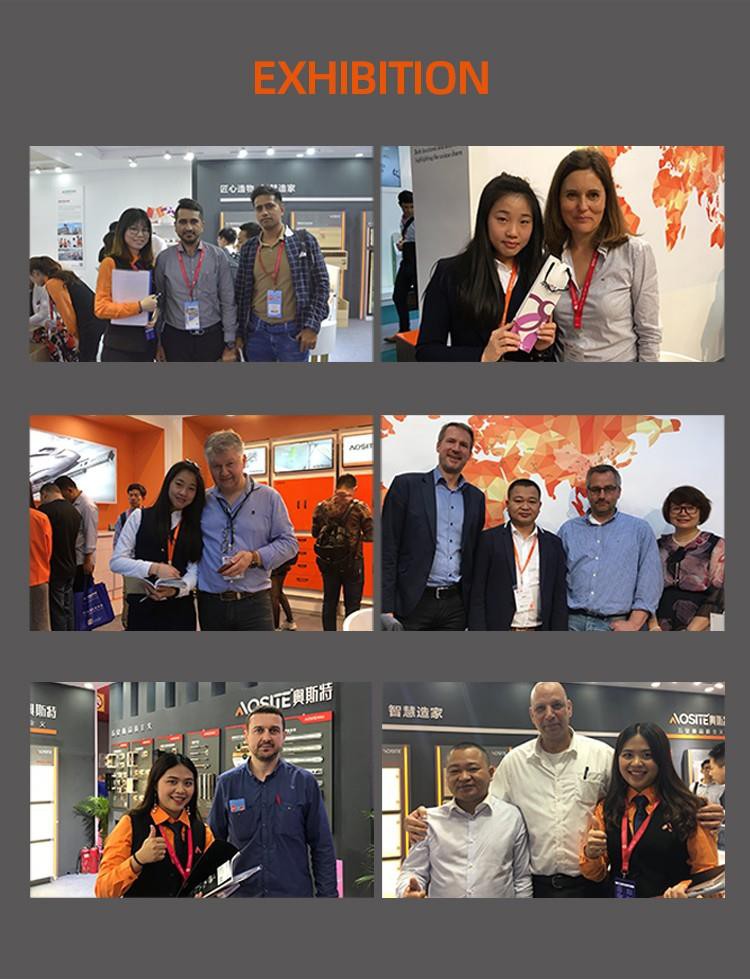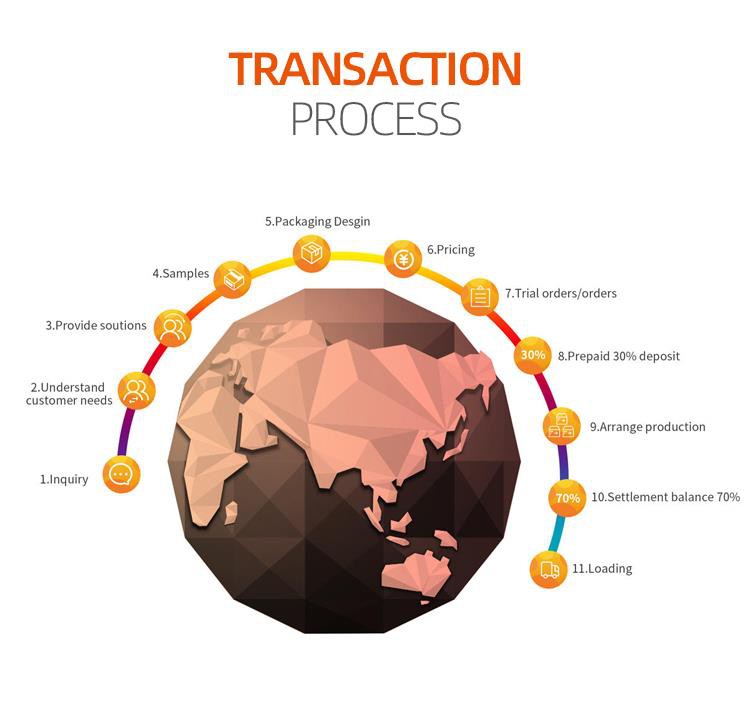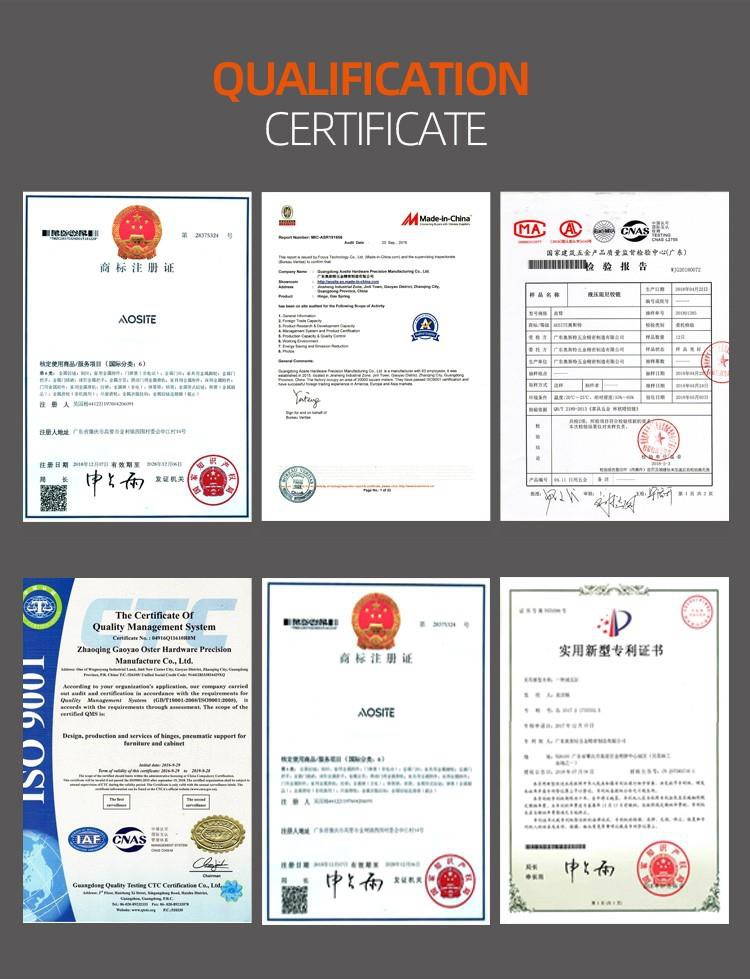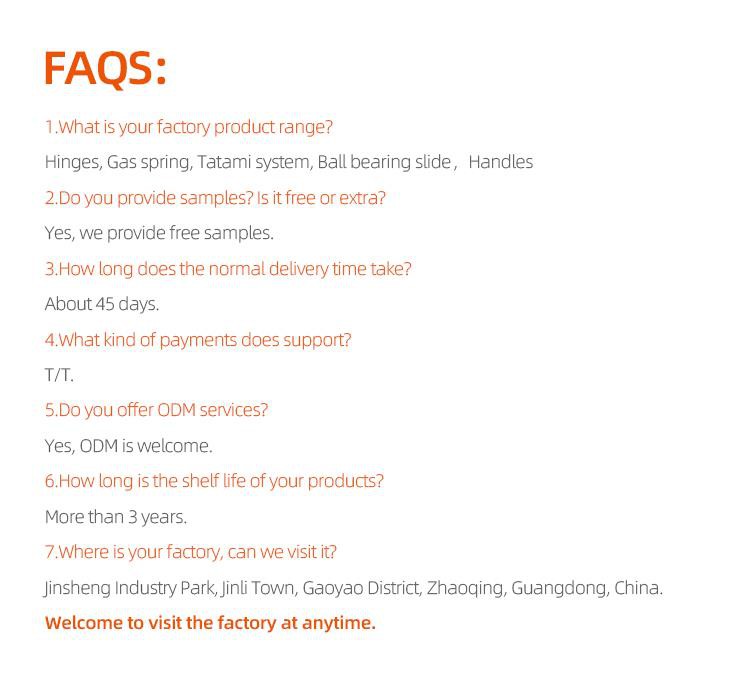 The company has gradually developed into one of the largest and most powerful enterprises in the C15 Hydraulic Gas Spring Gas Lift for Kitchen & Bathroom Cabinet industry. The level of product production costs is directly related to the economic benefits of product production and the product's competitive position in the international market. We keep up with the advanced level of the industry, achieve leapfrog development, continue to innovate, and strive to provide users with zero-defect products.