We will continue to improve corporate management capabilities, improve the technology content of Tatami Lift, Dessing-table Gas Spring, self closing door hinge, and promote industrial upgrading. On the lookout ahead to make up a good and long-lasting cooperation with you in coming potential! Being proactive about customer service is essential for any business to survive and thrive. Therefore, we are trying to improve our services in all aspects. We will guide quality management with experienced and excellent technical consultants, and treat all customers with a sincere and responsible attitude. We have excellent production equipment, strong technical force, advanced process and complete testing means, thus producing high-quality products with novel design and stable performance. Our company has gained a good reputation in the industry and created a unique brand advantage.
In the living room, you can also use Aosite's slim box to create drawers to place audio-visual entertainment systems, records, discs, etc. Excellent sliding performance, built-in damping and soft and silent closing.
If you prefer minimalist living room furniture, you can directly choose Aosite's slim box. It adopts all metal material to bring the purest texture. It is the first choice for high-end furniture drawers.
Riding pump is a three-layer steel side plate with built-in damping, also known as luxury damping pump. It is the best hardware accessory product used in the overall kitchen, wardrobe, drawer and so on.
aosite slim box
Redefine a mild luxury
Minimal shape and powerful function
Exquisite workmanship, high quality and low price
Refuse to do multiple-choice questions
Have it all
Ultra thin narrow edge design, ultimate surface treatment
13mm ultra-thin straight edge design, full stretch, 100% storage space, super storage performance and improved use experience. The extreme surface treatment technology of the side panel is light, luxurious and simple, with comfortable hand feeling. It is more aesthetic with the whole house home style.
Smooth push and pull, soft and silent
40kg super dynamic load-bearing, 80000 opening and closing tests and high-strength encircling nylon roller damping ensure that the drawer is still stable and smooth even under full load. High quality damping device can effectively reduce the impact force, so that the drawer can be closed gently; The mute system ensures that the drawer is pushed and pulled quietly and smoothly.
Two color and four specifications to meet the diversified needs of customers
The color of white / iron gray can be selected to meet the modern simple kitchen style design. It can be matched with low bang, medium bang, high bang and ultra-high Bang designs to realize the diversified drawer solutions, which are favored by young people and make the furniture function and appearance equally excellent.
One button disassembly, convenient and fast
Two dimensional panel adjustment, up and down adjustment of 1.5mm, left and right adjustment of 1.5mm, drawer panel installation assistant and quick disassembly button, so that the slide rail can realize rapid positioning, rapid installation and disassembly function, without tools, one key panel disassembly, which can more effectively improve the installation efficiency.
The ultimate experience lies in putting yourself in the position of customers, trying to solve customers' problems and meet customers' physical and mental needs.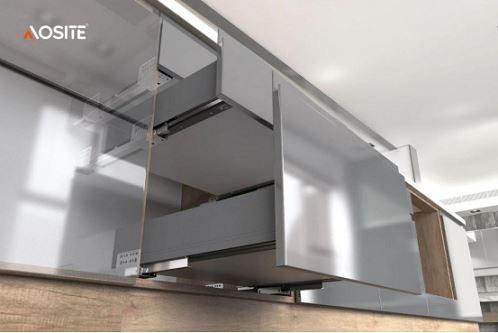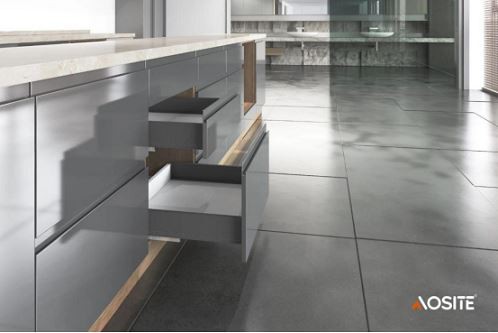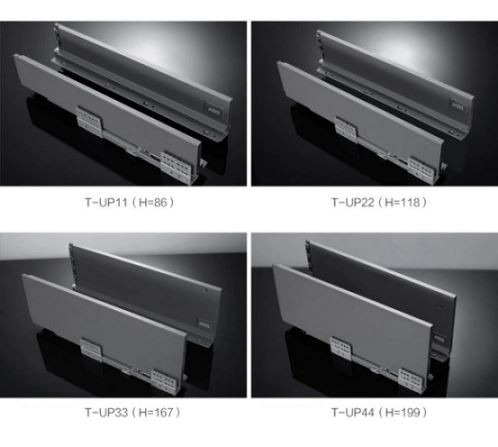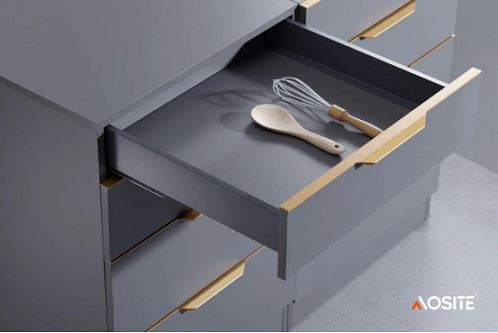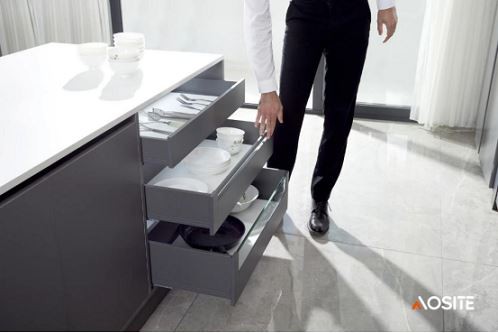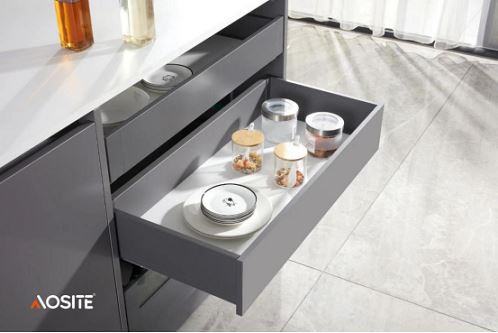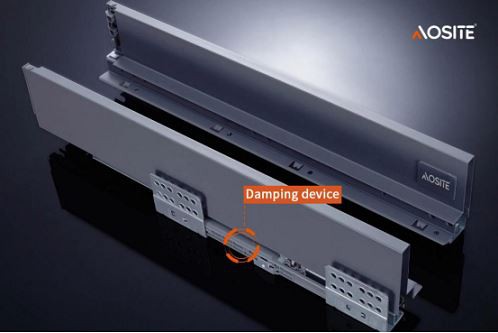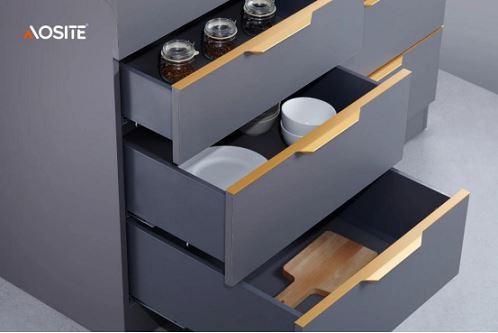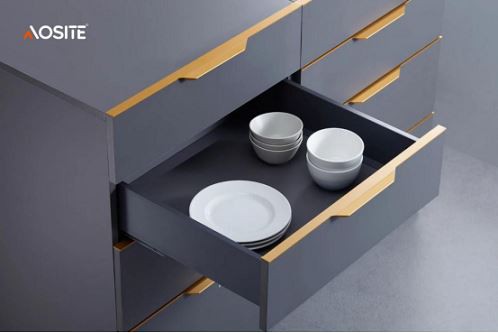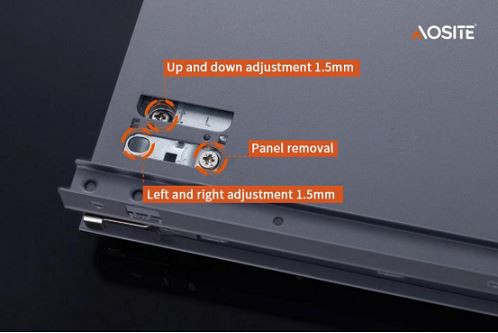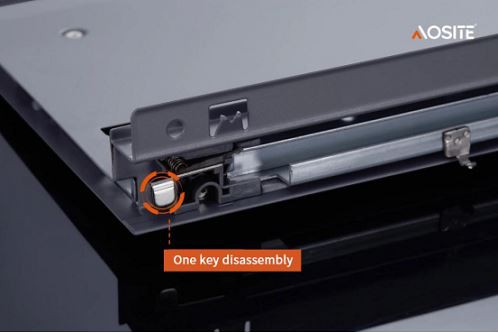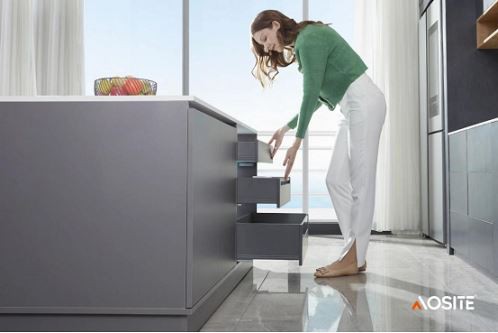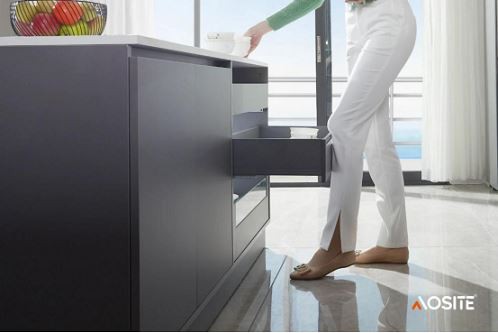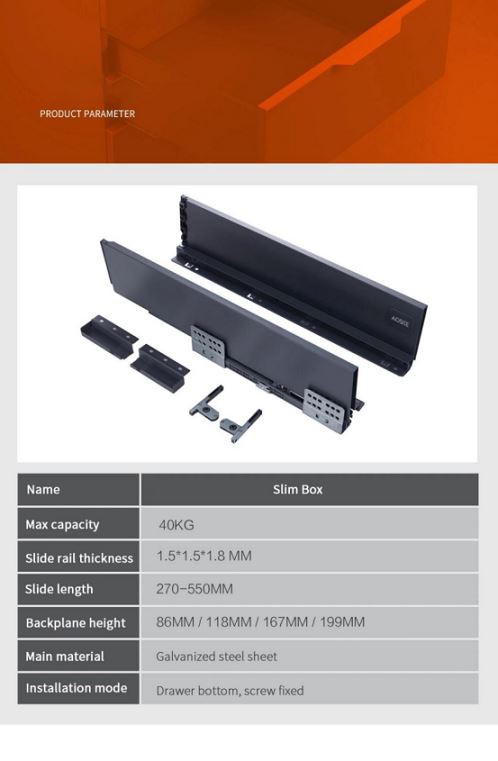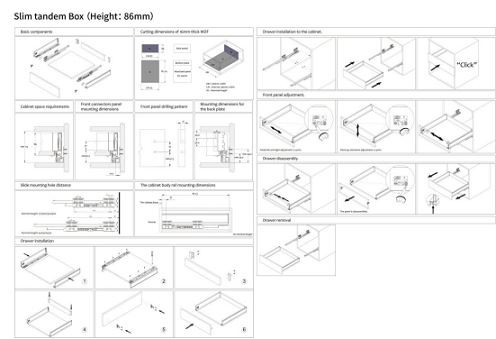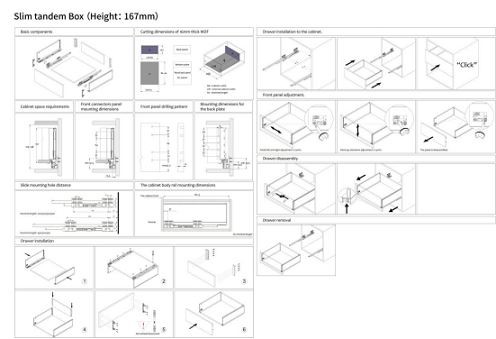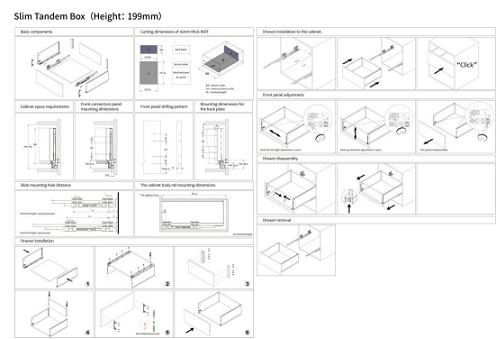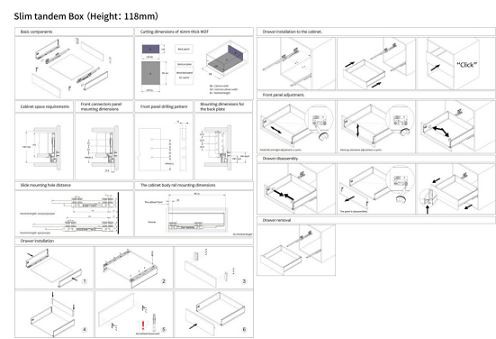 Our commission is to serve our buyers and purchasers with most effective good quality and aggressive portable digital goods for Kinbox 84 Inch 10-Drawer Tool Box Trolley with a Big Cabinet for Auto Repair. Our company development is based on the work policy of high reputation, high starting point, customer first, and we will continue to explore the market with the majority of users. The pursuit of success and the enjoyment process are the concrete manifestation of our outlook on life and career, and the high degree of condensing of our lofty ambition.