We are in a leading position in the market of Clip On Aluminum Damping Hinge, Slide On Two Way Hinge, Reinforce Hinge, please trust us. With us, your safety is guaranteed. Welcome your consultation and purchase! We sincerely welcome friends to negotiate business and start cooperation with us. And we are able to enable on the lookout for any products with the customers' needs.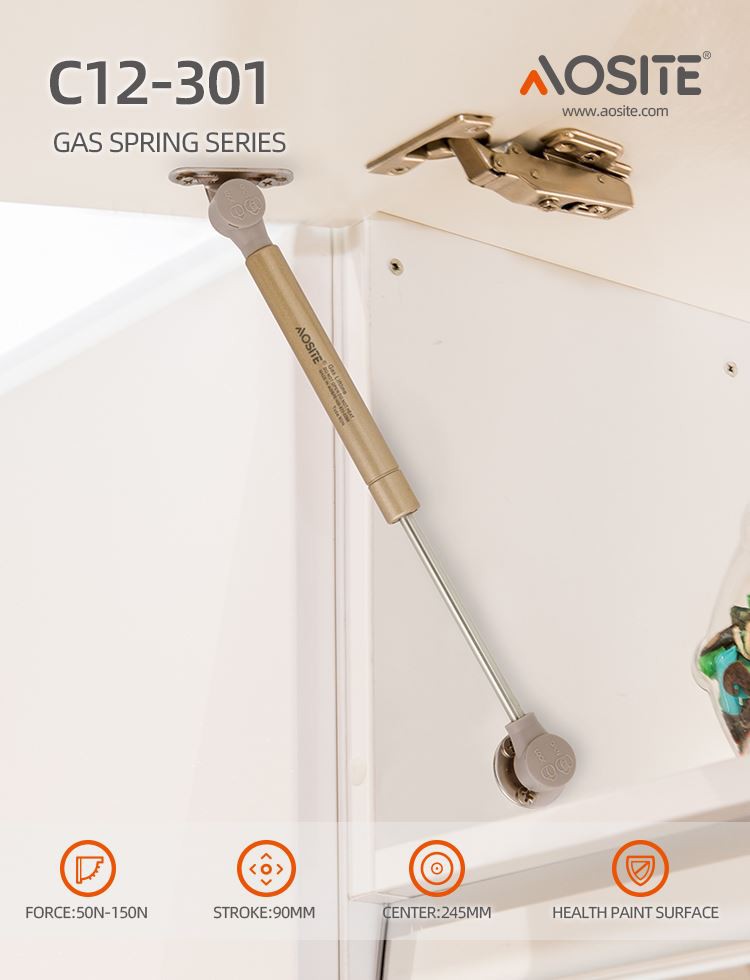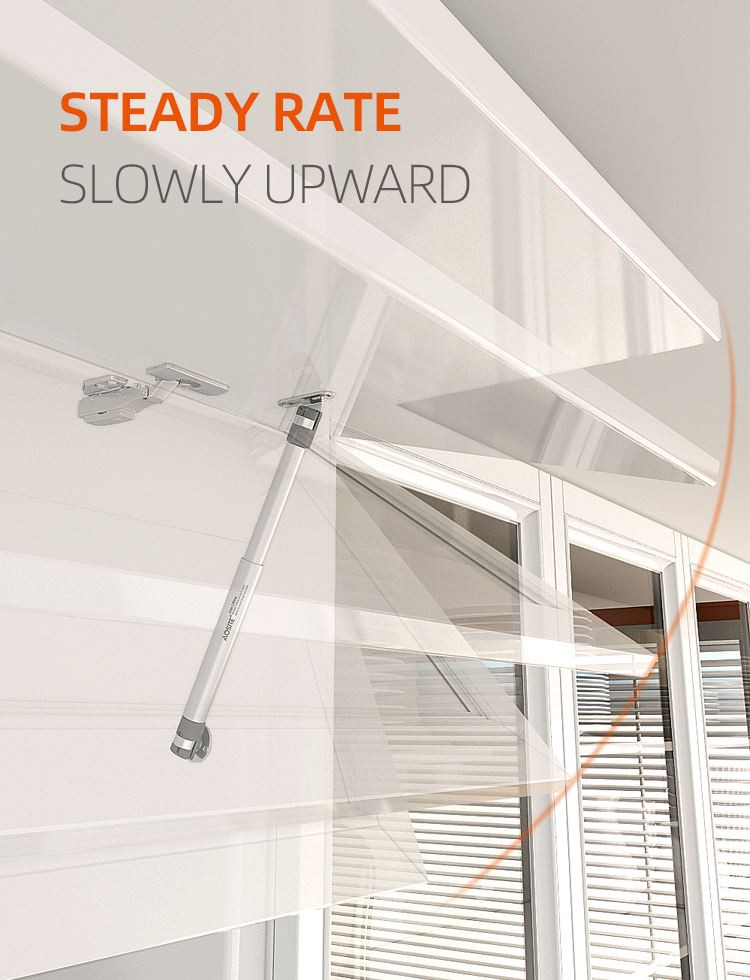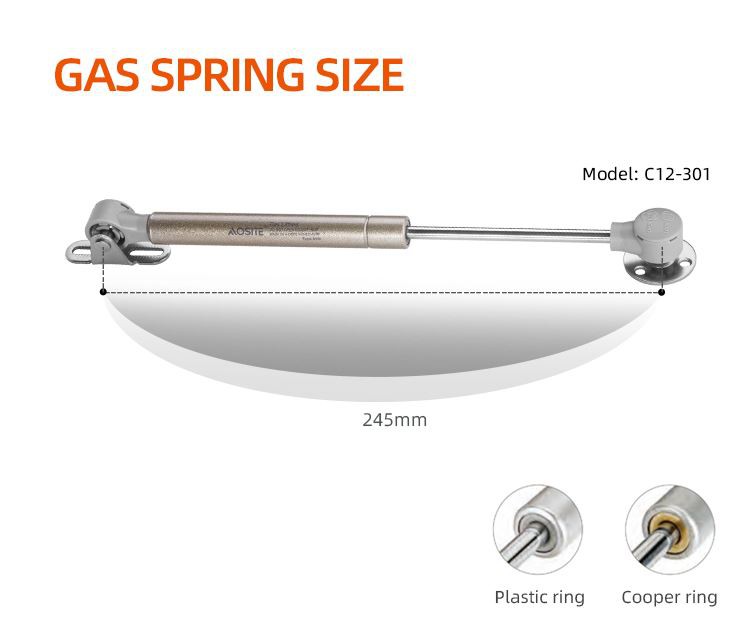 Cabinet GAS SPRING AND ITS OPERATION
A cabinet gas spring consists of a steel cylinder containing gas (nitrogen) under pressure and a rod which slides in and out of the cylinder through a sealed guide.
When the gas is compressed by the retraction of the rod, it produces a force in return, acting like a spring. Compared to traditional mechanical springs, the gas spring has an almost flat force curve even for very long strokes. It is therefore used wherever a force is required that is in proportion to the weight to be lifted or moved, or to counter-balance the lifting of movable, heavy equipment.
The most common applications may be seen on furniture doors, in medical and fitness equipment, on motor- driven blinds and canopies, on bottom-hinged dormer windows and inside supermarket sales counters.
In its simplest version the gas spring consists of a cylinder and a piston rod, on the end of which a piston is anchored, which accomplishes cycles compression and extension of the cylinder through a sealed guide. The cylinder contains nitrogen gas under pressure and oil. During the compression phase the nitrogen passes from below the piston to the upper part through channels.
During this phase the pressure inside the cylinder, due to the low volume available caused by the entering of the piston rod, is rising generating the force increment (progression). By varying the cross section of the channels the gas flow may be adjusted to slowing down or to speed up the rod sliding speed; changing the combination of cylinder/piston rod diameters, the length of cylinder and the oil quantity the progression can be changed.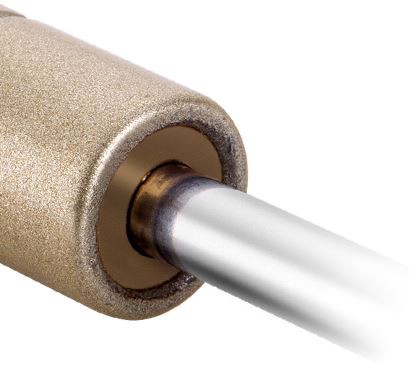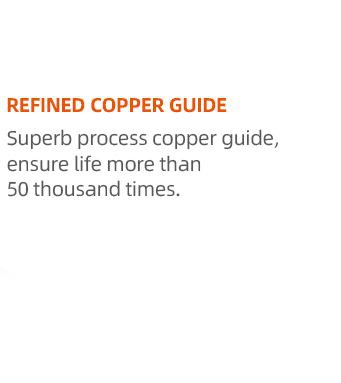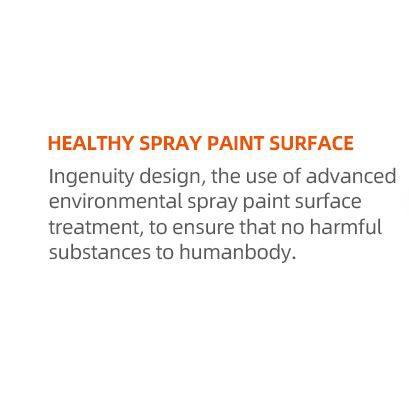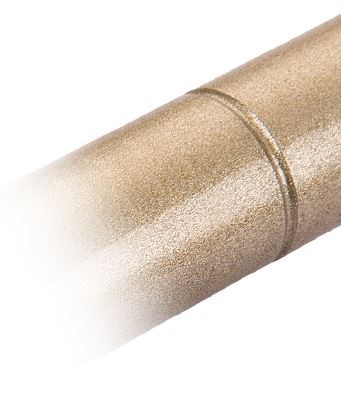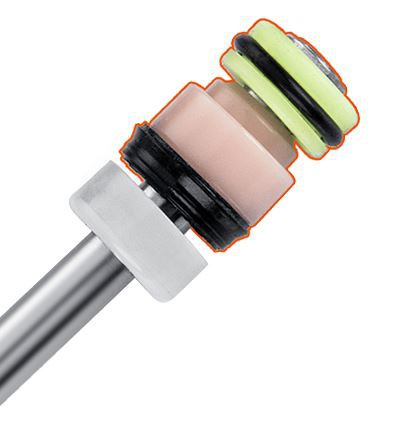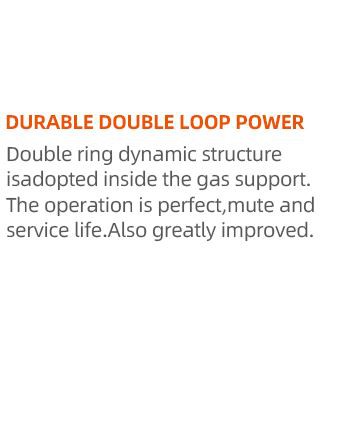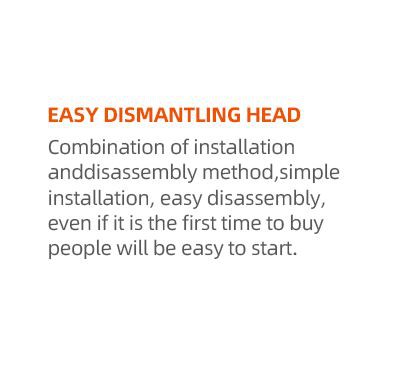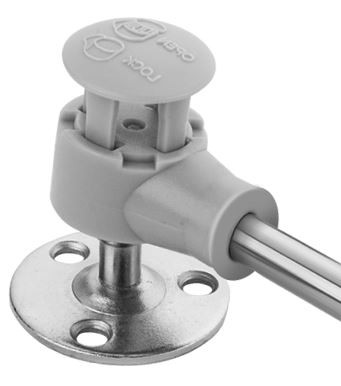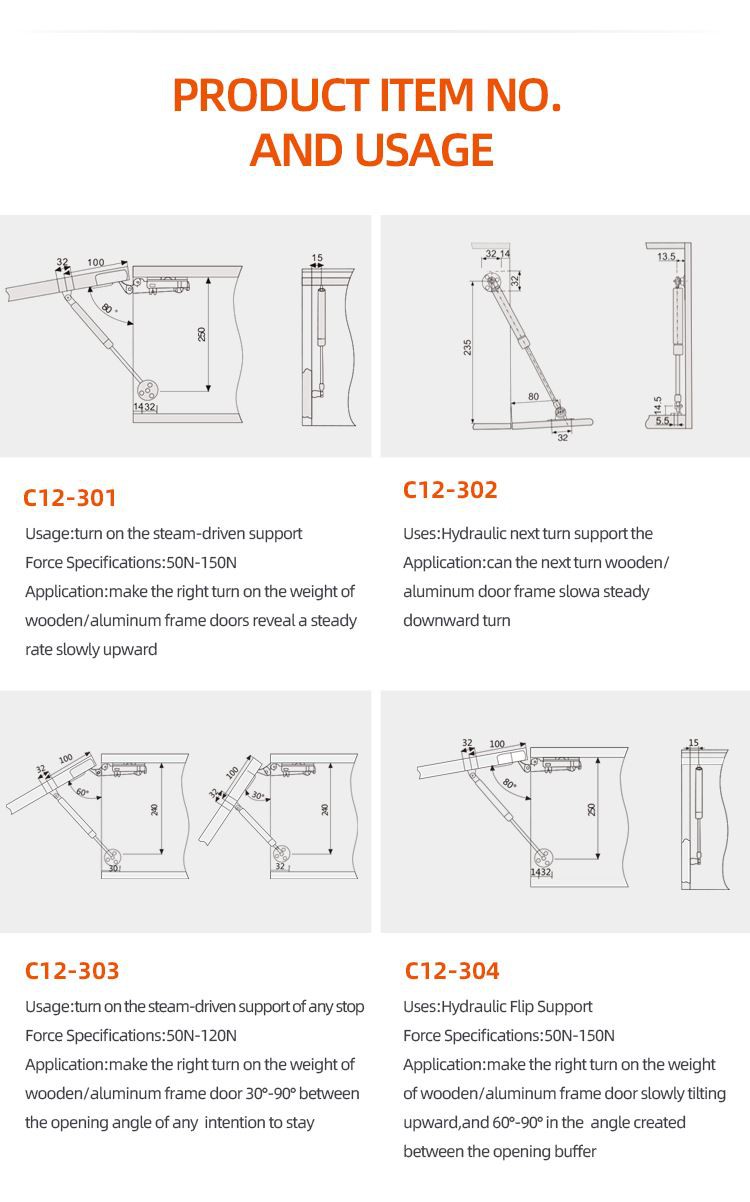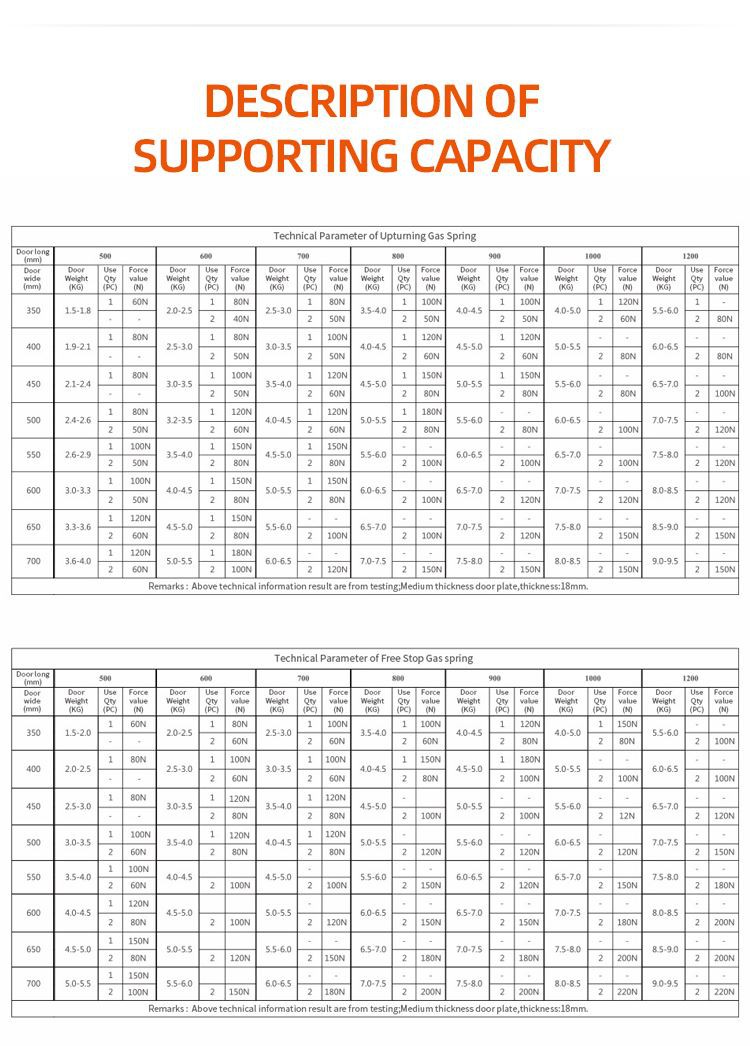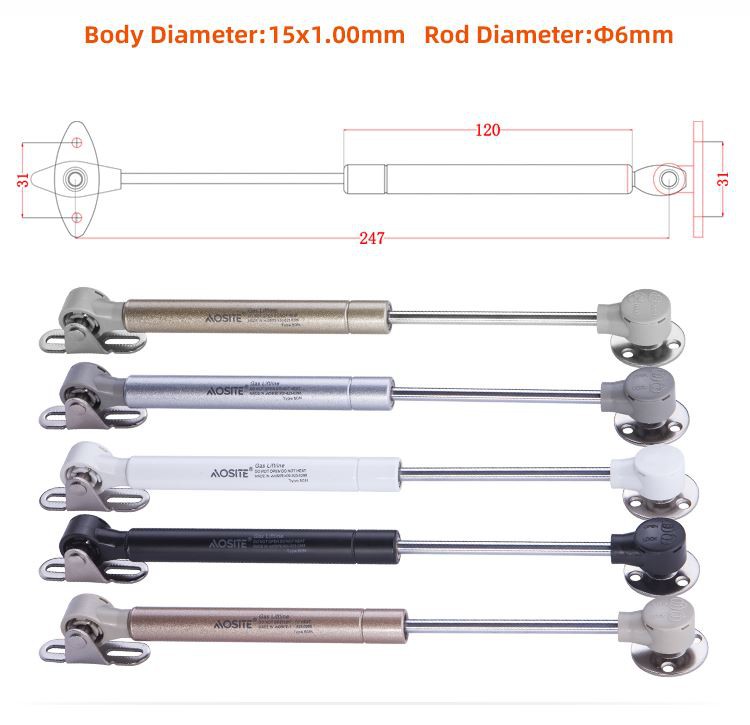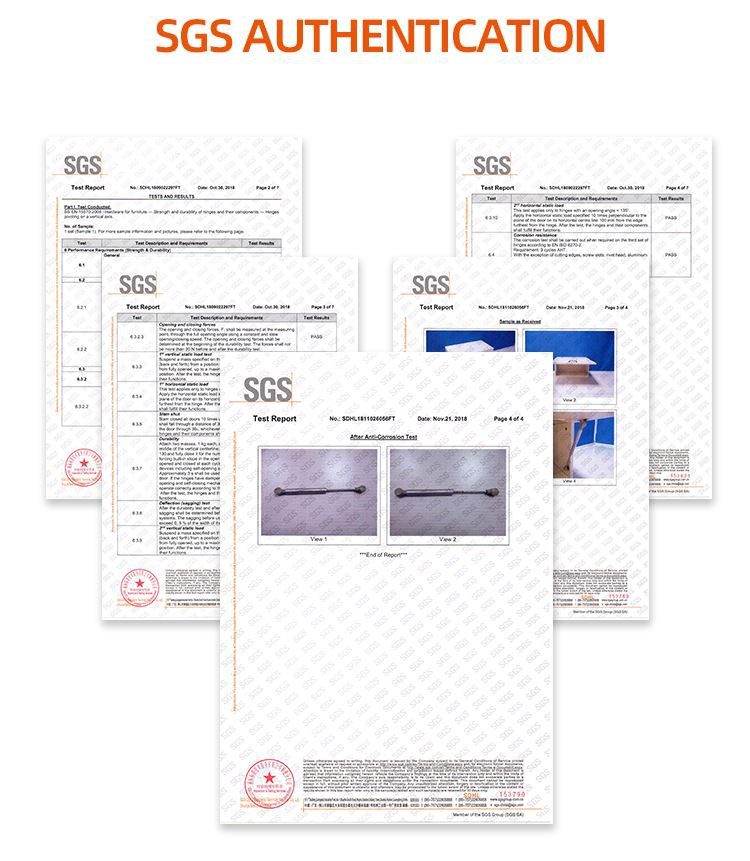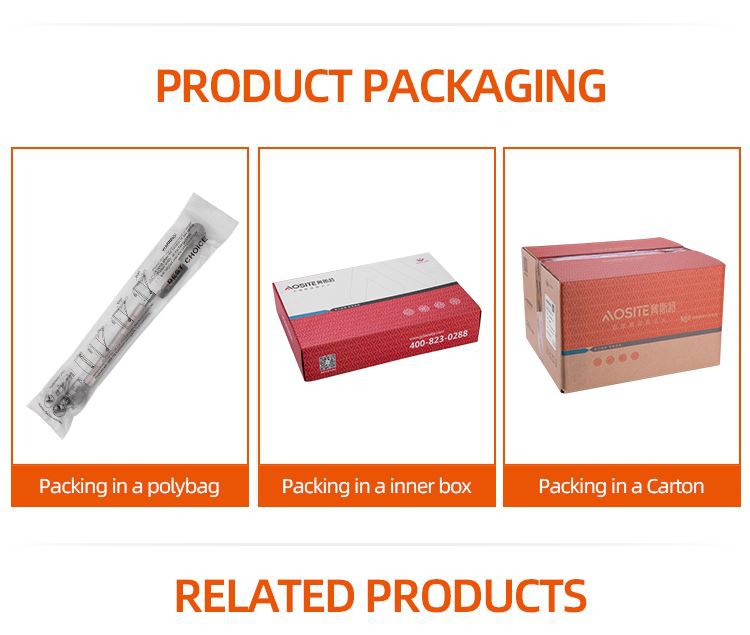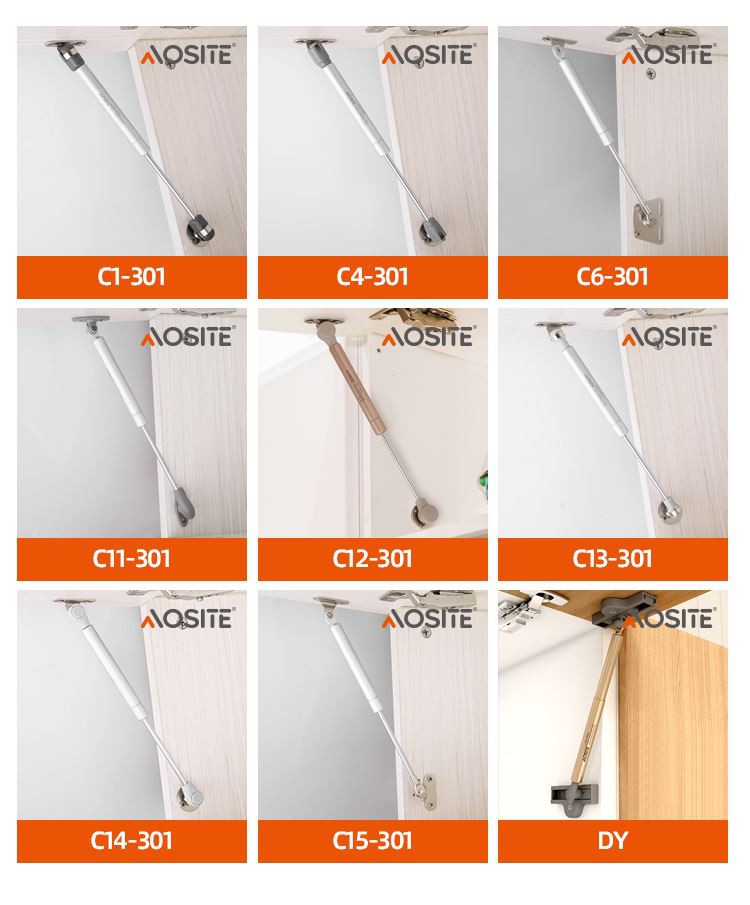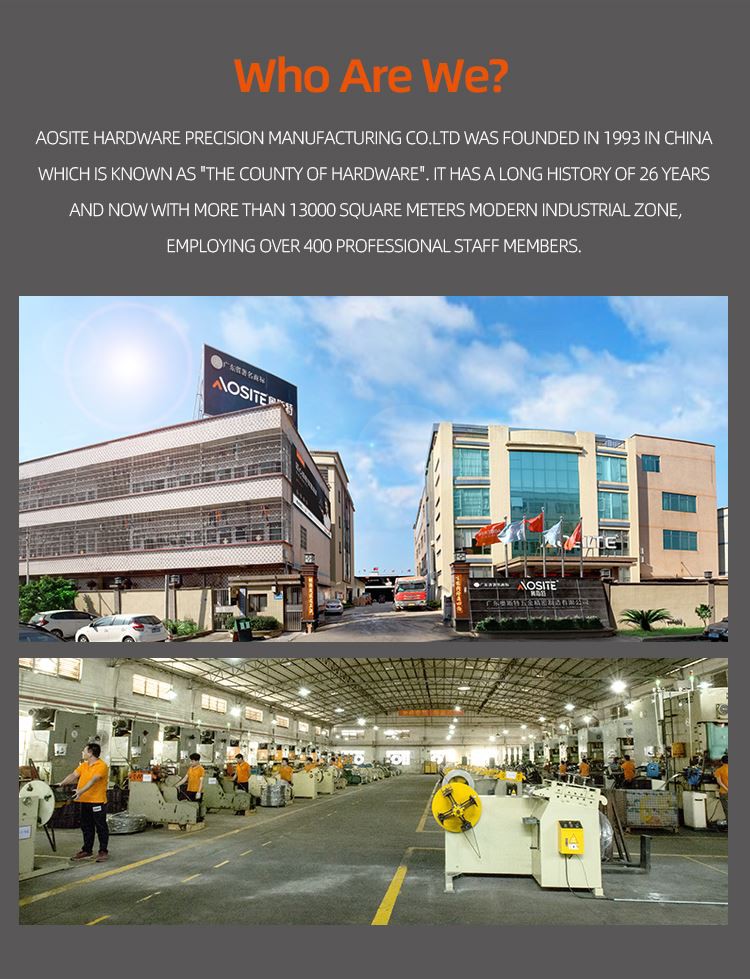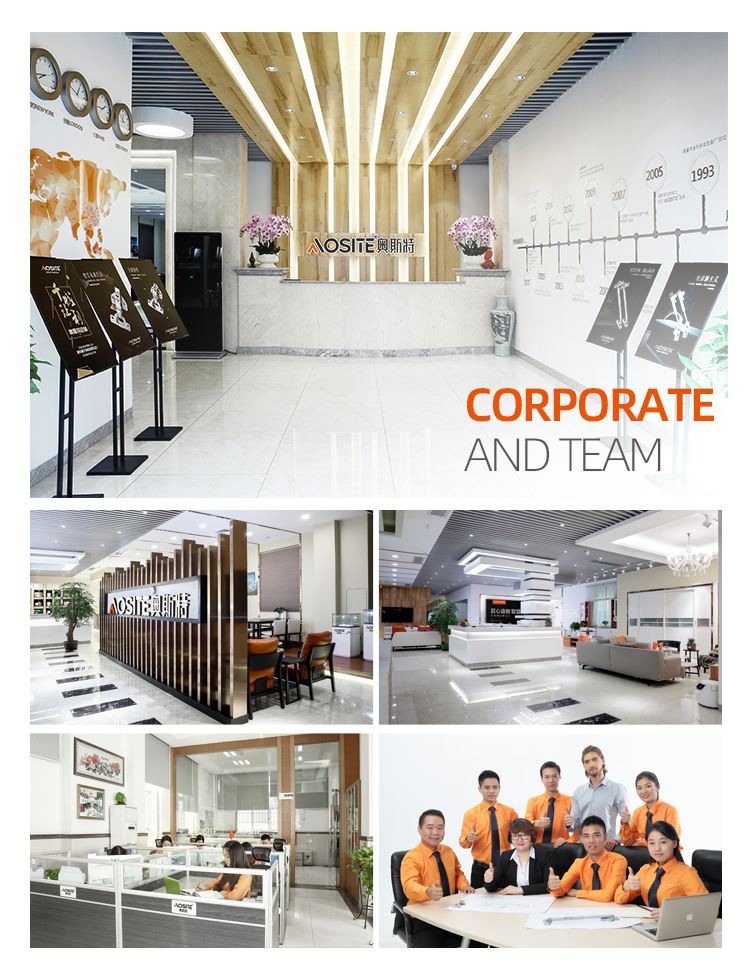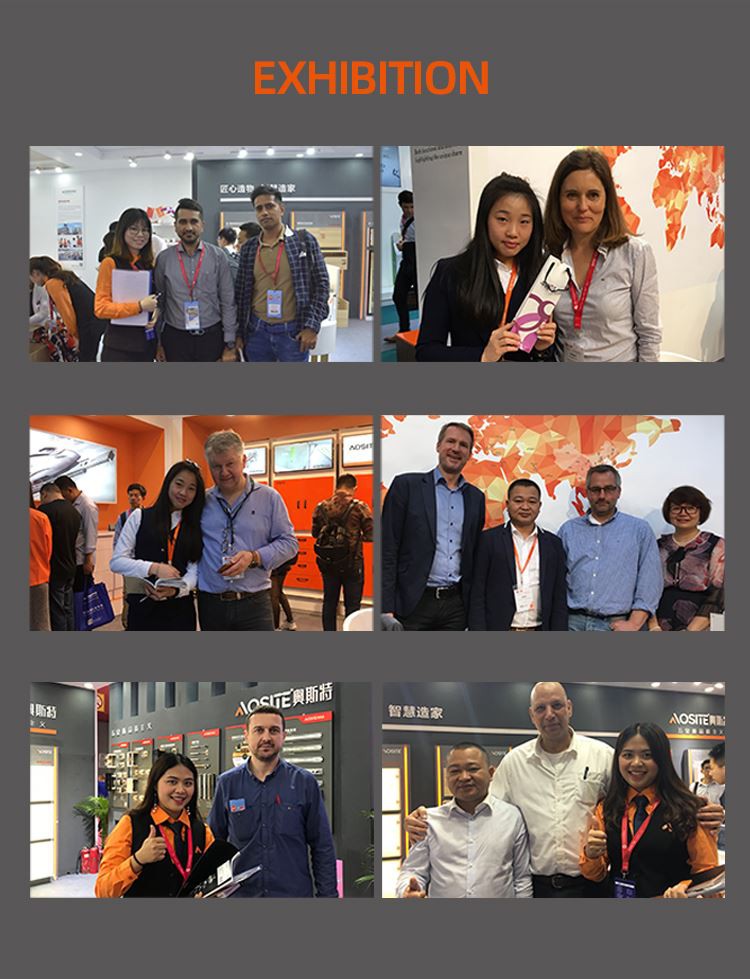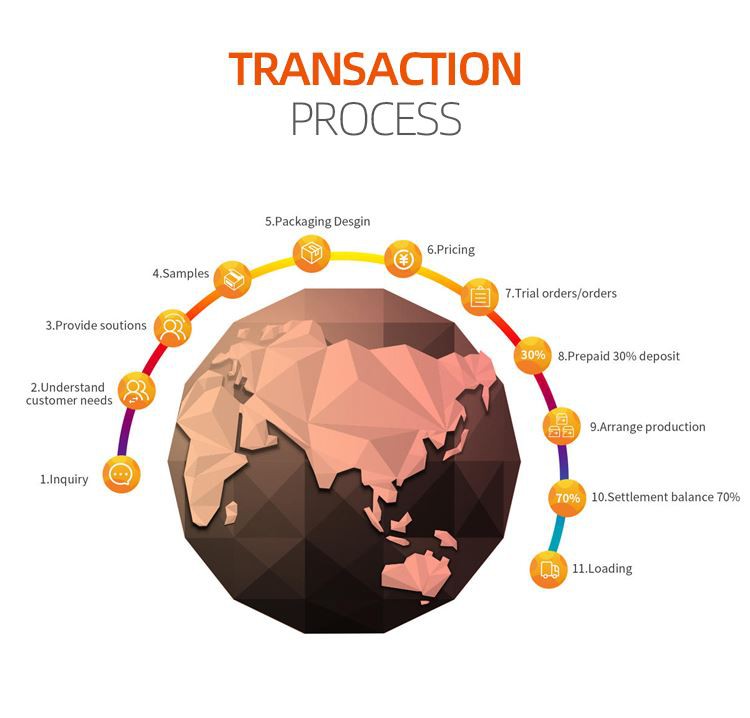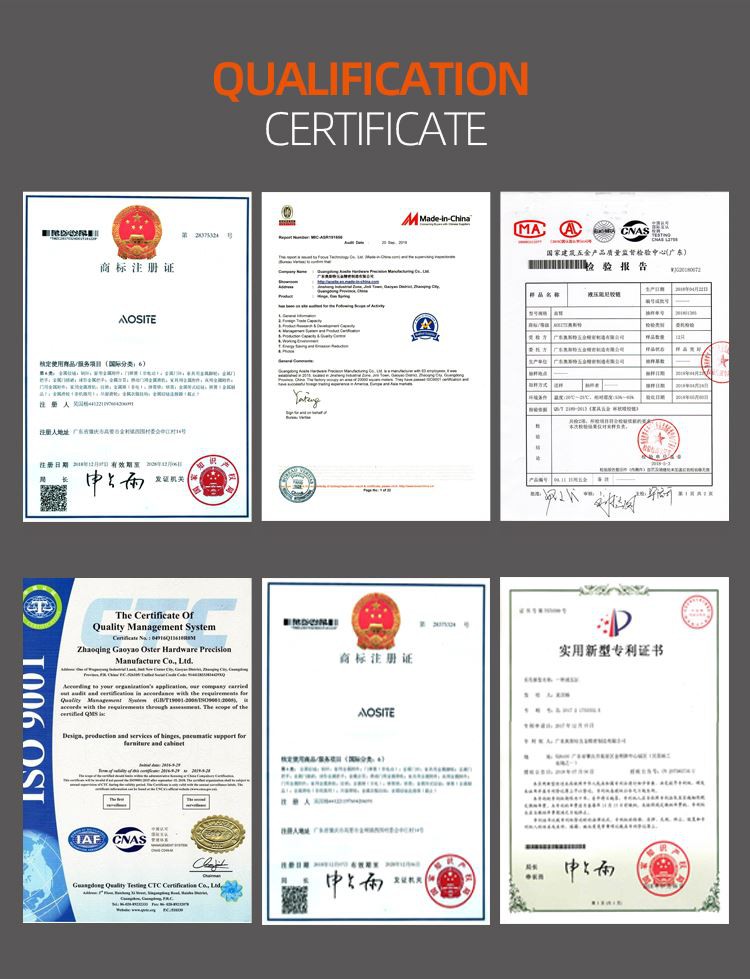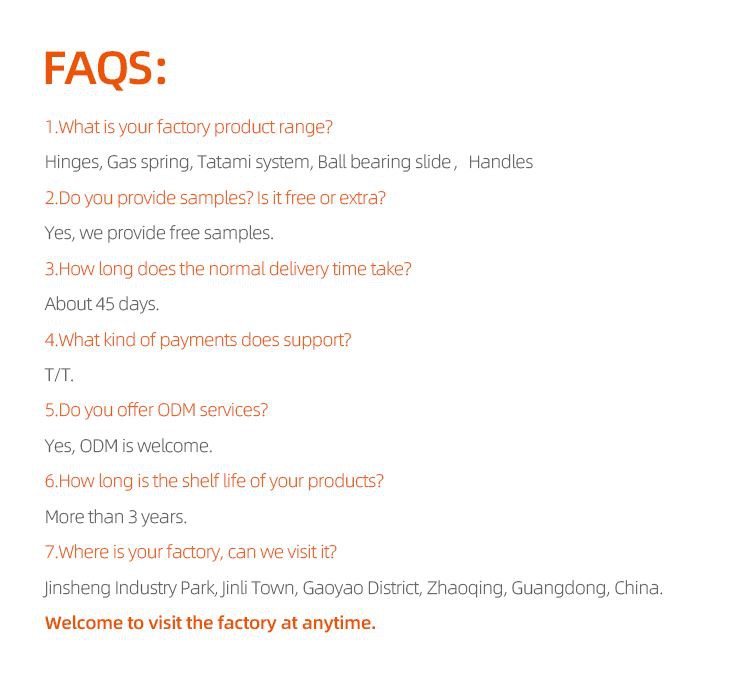 With the enterprise spirit of 'exploitation and innovation, truth-seeking, pragmatic, unity and hard work, striving to be first-class', our company is constantly forging ahead, striving to develop and grow in the fierce market competition and become a leader in the Kitchen Cabinet Gas Spring Lift Cylinder Soft Close Lid Support Hinge Stay industry. We have formed a professional marketing team and after-sales service system with wide coverage, stability and efficiency. With the continuous improvement of the company's technical level and keeping pace with the times, in the future, our company will continue to innovate and strive to become one of the most growing enterprises.