We are one of the major supplier of keyboard drawer slides, shower door hinges, stainless steel hinges furniture in China. Our company always in line with the tenet of 'taking faith as the basis, winning by quality, serving with heart, innovating and making a long way'. The achievements belong to the past, and the future is still hard. Our employees who have won the periodic victory have always been unremitting.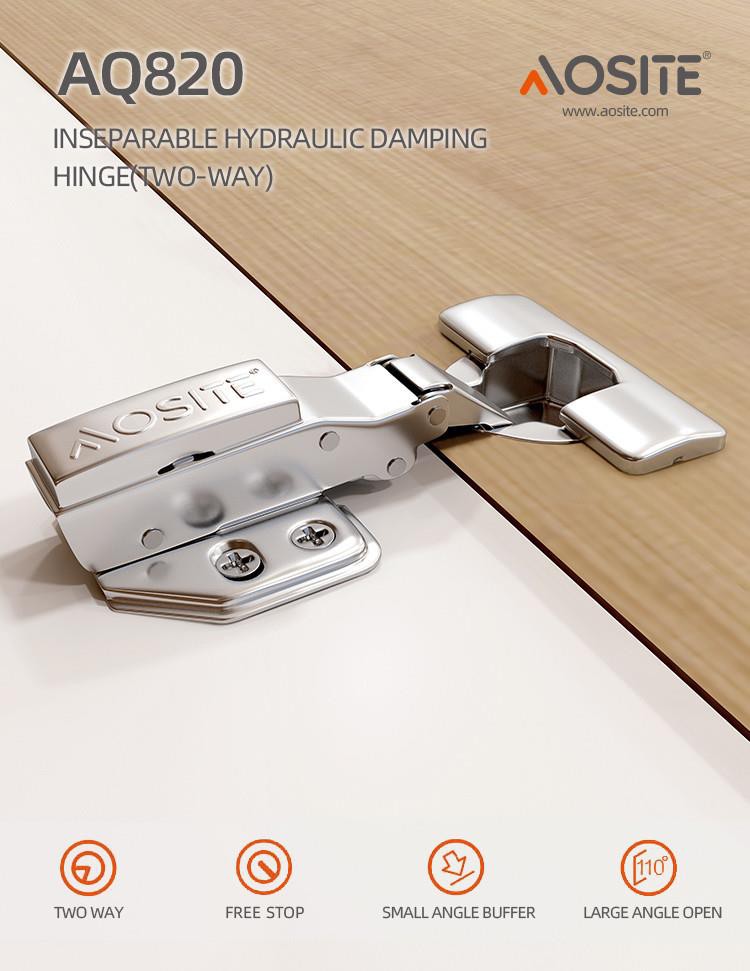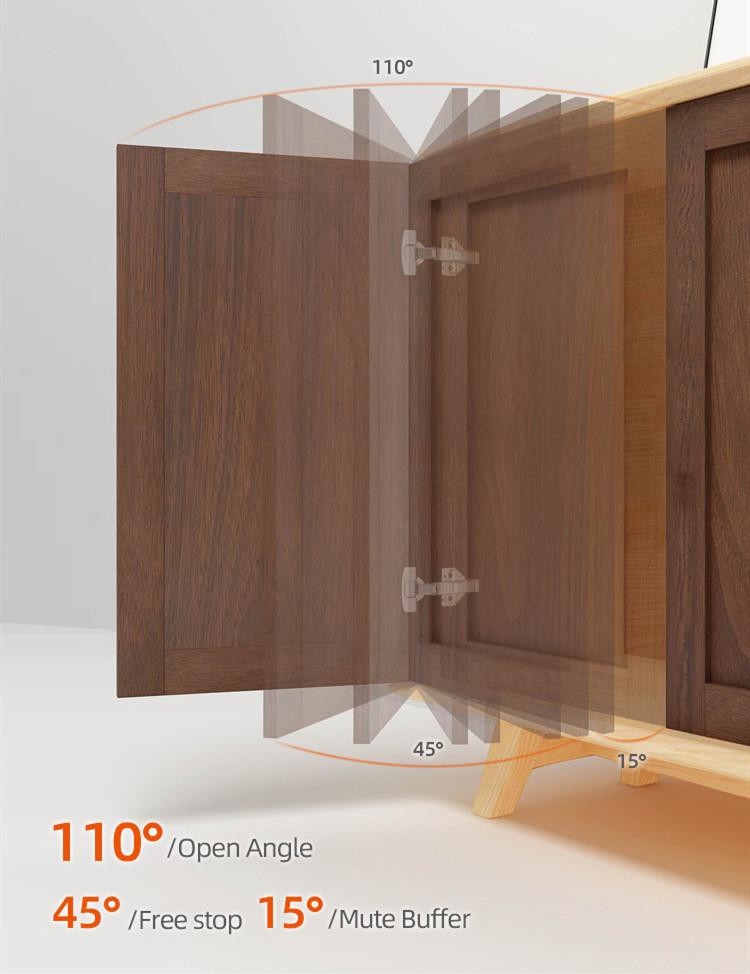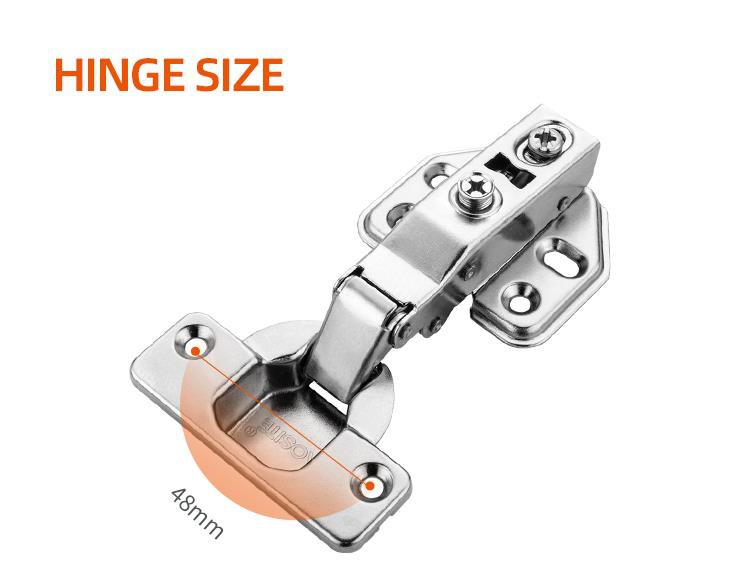 | | |
| --- | --- |
| Type | Inseparable hydraulic damping hinge (two-way) |
| Opening angle | 110° |
| Diameter of hinge cup | 35mm |
| Scope | Cabinets, wardrobe |
| Finish | Nickel plated |
| Main material | Cold-rolled steel |
| Cover space adjustment | 0-5mm |
| The depth adjustment | -2mm/ +2mm |
| Base adjustment (up/down) | -2mm/ +2mm |
| Articulation cup altitude | 12mm |
| Door drilling size | 3-7mm |
| Door thickness | 14-20mm |
PRODUCT ADVANTAGE:
50000+ Times Lift Cycle Test.
26 years of factory experience brings you quality products and first-class service.
Cost-Effective.
About hinges
Hinge is a mechanical device used to connect two solids and allow relative rotation between them. 
The hinge may be formed of a movable component or a foldable material. Hinges are mainly 
installed on doors and windows, while hinges are more installed on cabinet doors. In fact, hinges 
and hinges are actually different. According to the classification of materials, they are mainly divided 
into stainless steel hinges and iron hinges. In order to make people enjoy better, hydraulic hinges 
(also called damping hinges) appear. The invention is characterized in that a buffering function is 
brought when the cabinet door is closed, and noise generated by collision between the cabinet door 
and the cabinet body when the cabinet door is closed is reduced to the greatest extent.
PRODUCT DETAILS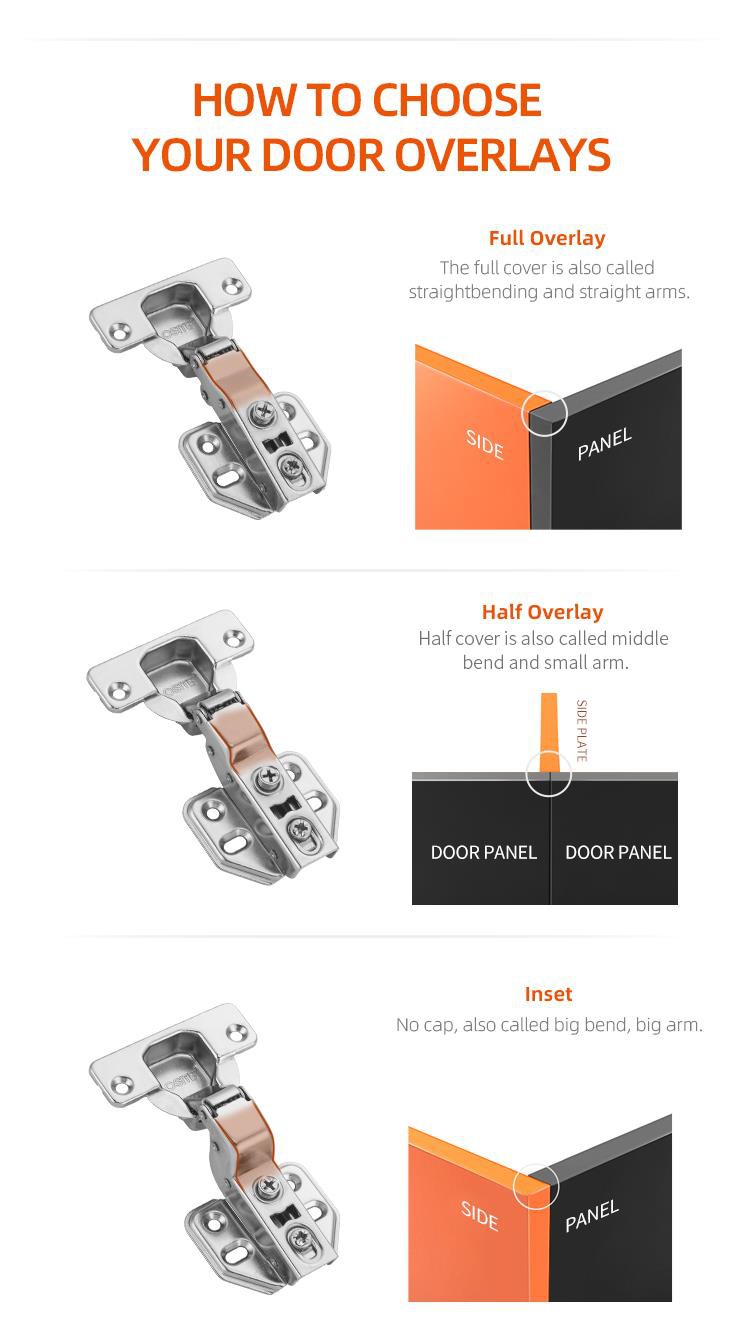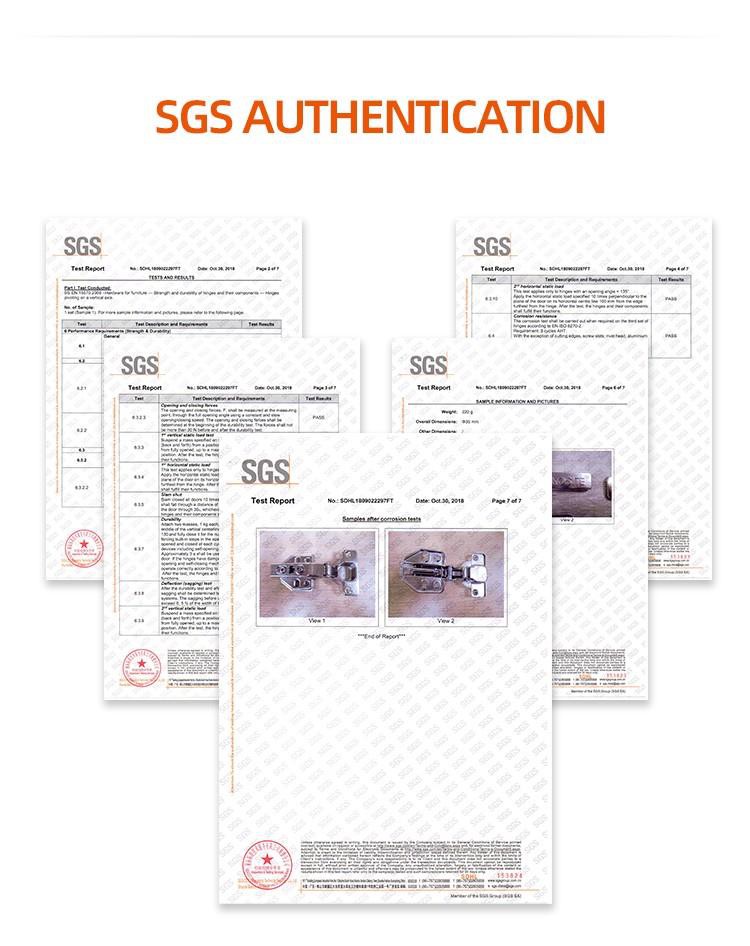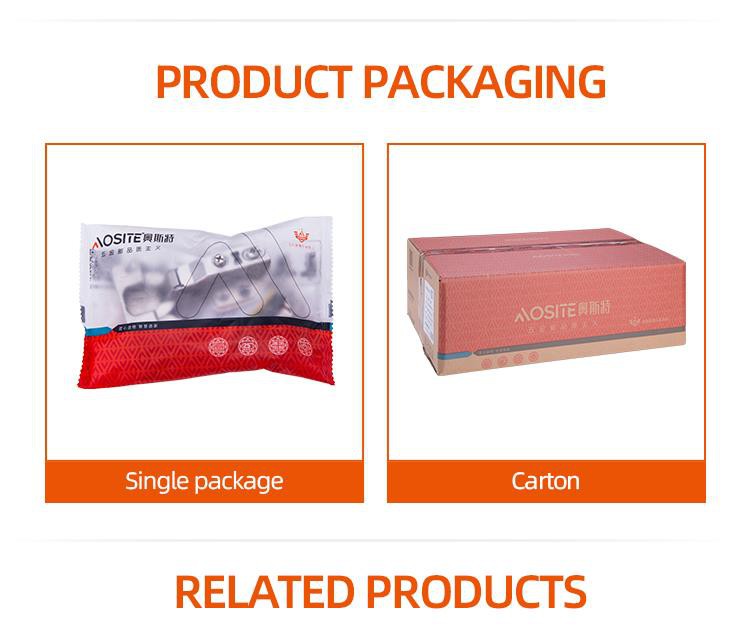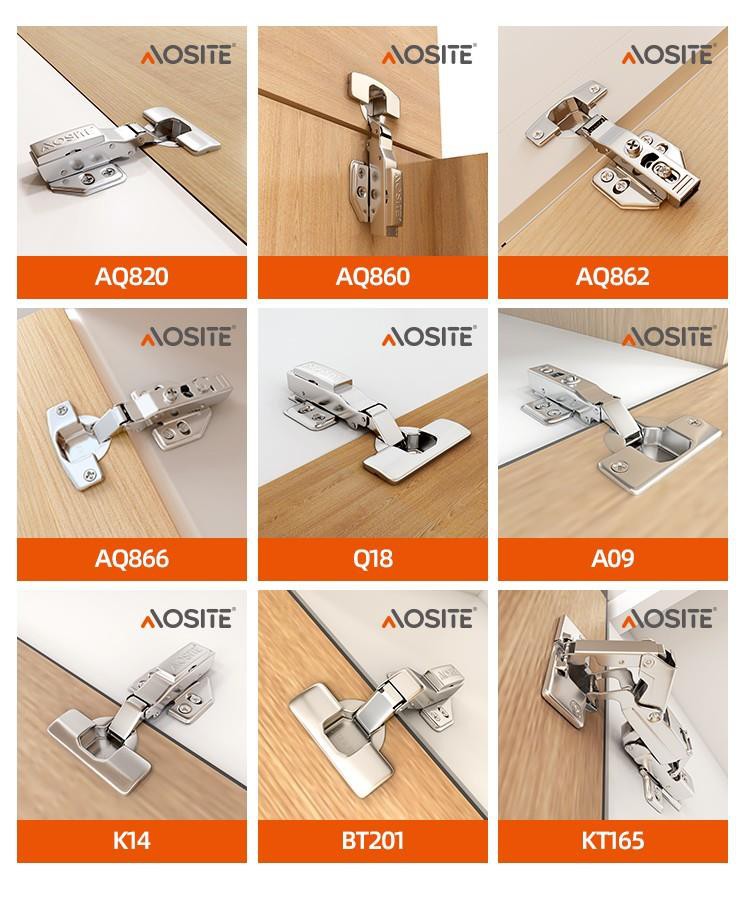 WHO ARE WE?
The coverage of AOSITE dealers in the first and second-tier cities in China has been up to 90%. Moreover,
 its international sales network has covered all seven continents, gaining support and recognition from 
both domestic and foreign high-end customers, thus becoming long-term strategic cooperation partners
 of numerous domestic well-known custom-made furniture brands.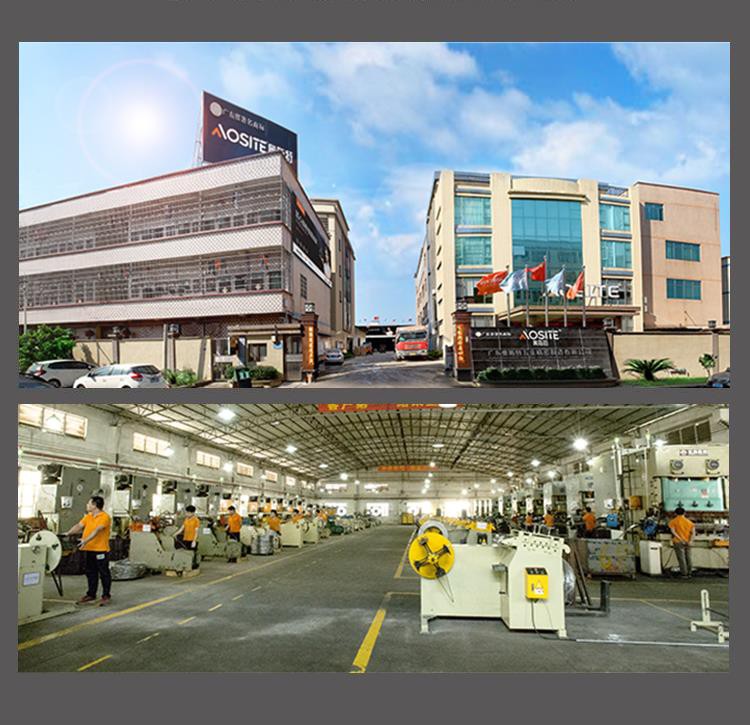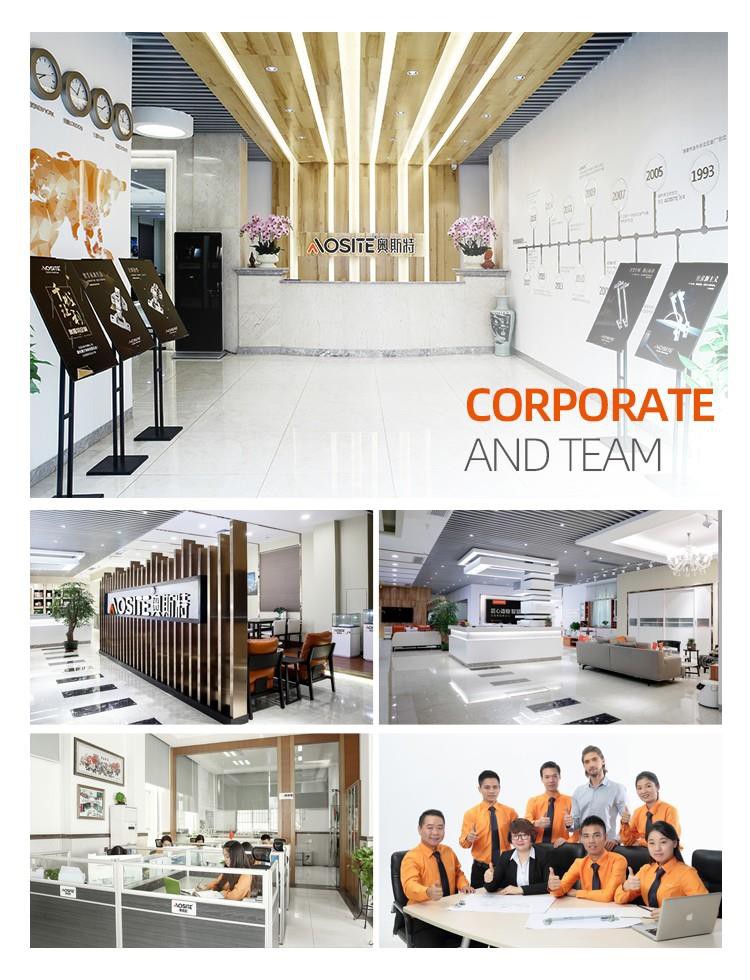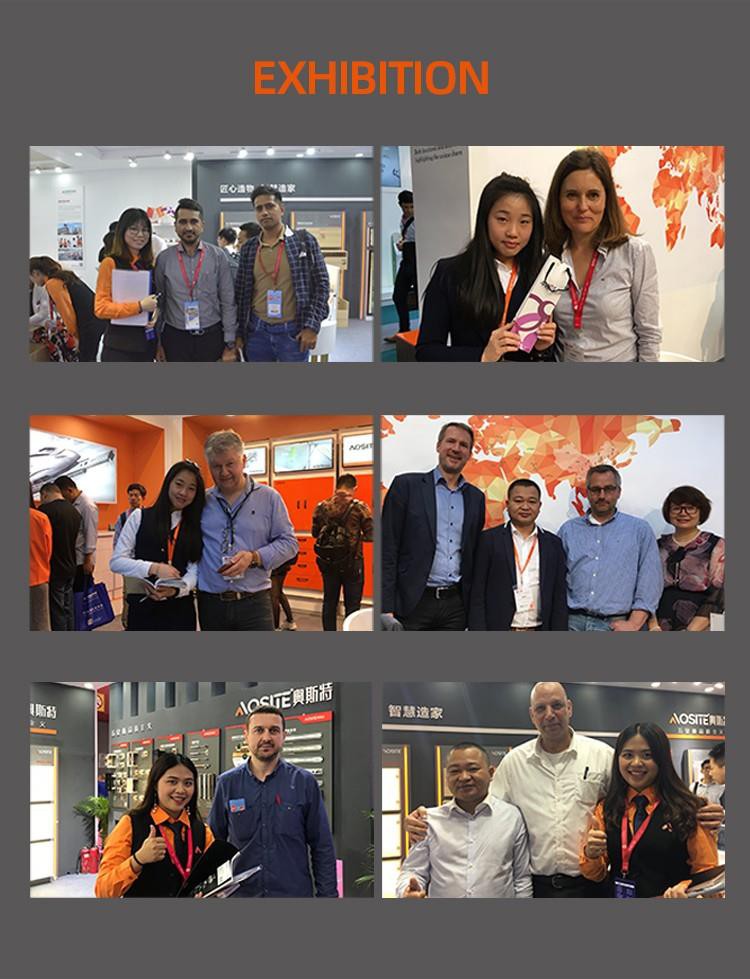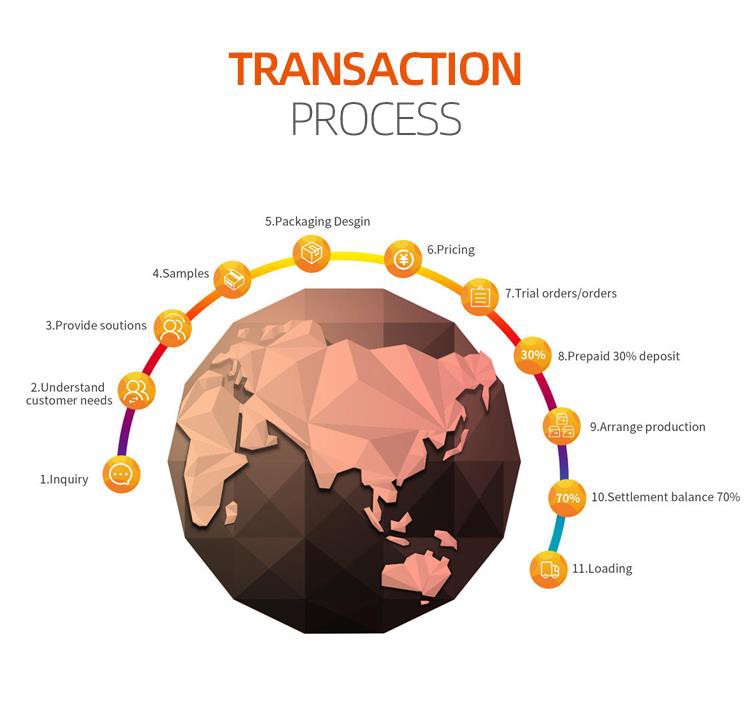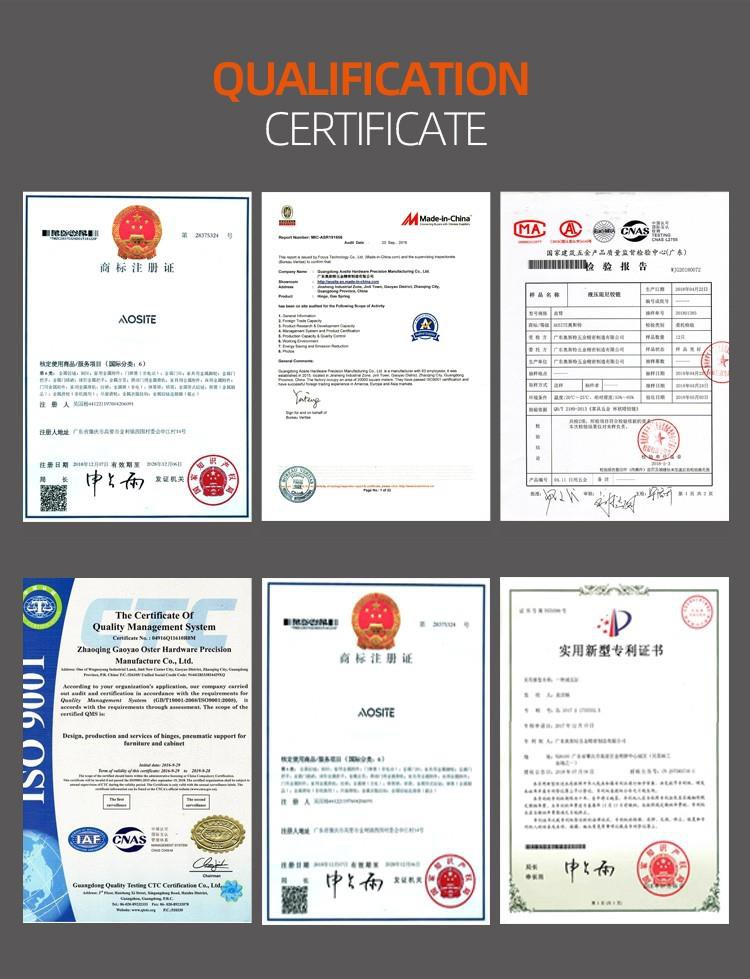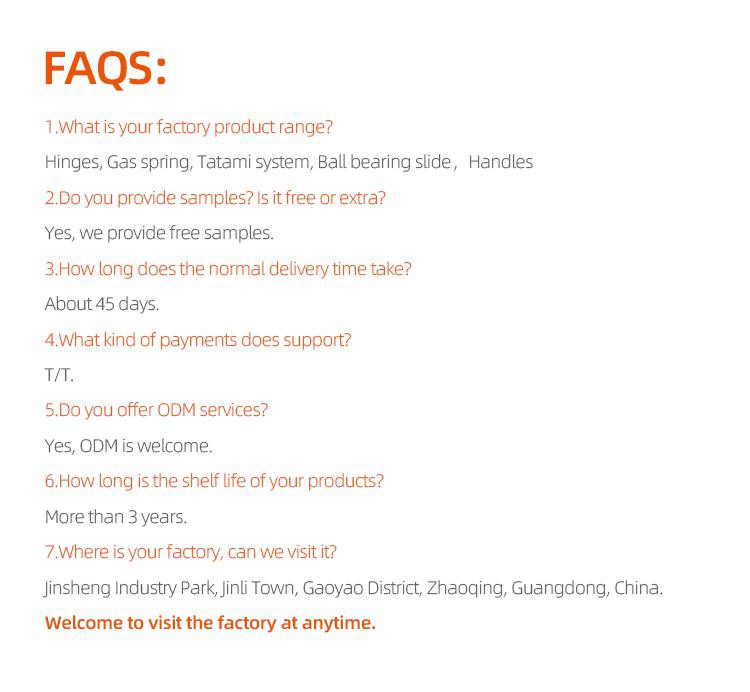 In recent years, the application field of KT-45° Clip-on Special-angel Hydraulic Damping Hinge has been continuously expanded and the demand for the development of various new series has continued to rise. With the advanced management service concept and continuous independent innovation and business model, our company has achieved rapid development in recent years. For customers, we will strengthen market awareness, adhere to customer orientation, meet their needs, and strive to exceed their expectations.