Our company effectively manages and coordinates the marketing channels, so as to ensure the normal sales of products, make the channel dealers at all levels achieve steady development, improve the loyalty of channel dealers and then maintain the market share of ss hinge stainless steel, Rebound Steel Ball Slide Rail, glitter slide drawer box. We will fully explore the profound connotation of the company and the infinite wisdom of employees, and write a more brilliant chapter in the course of better service for customers. We regard respect for talents as the guideline for the development of the company and promote the common development of the enterprise and employees as the task of the talent strategy.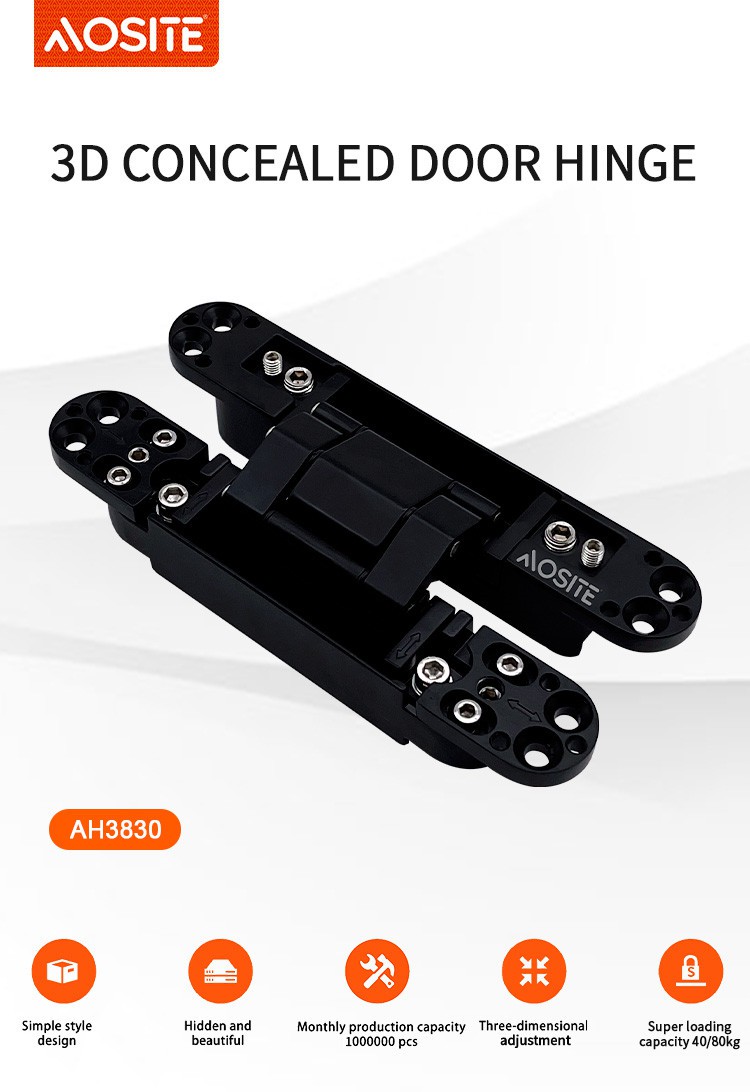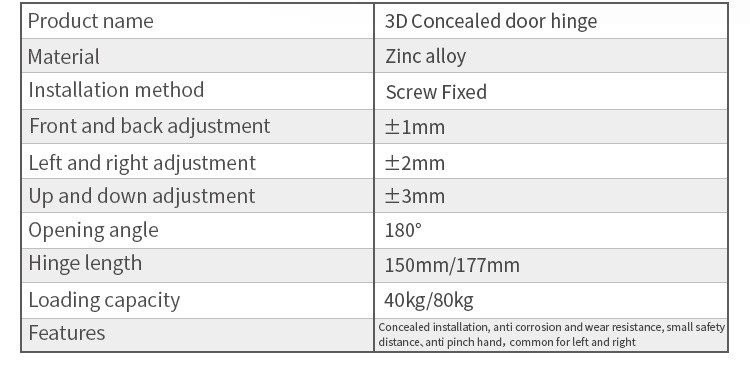 Product name: 3D concealed door hinge
Material: Zinc alloy
Installation method: Screw fixed
Front and back adjustment: ±1mm
Left and right adjustment: ±2mm
Up and down adjustment: ±3mm
Opening angle: 180°
Hinge length: 150mm/177mm
Loading capacity: 40kg/80kg
Features: Concealed installation, anti corrosion and wear resistance, small safety distance, anti pinch hand, common for left and right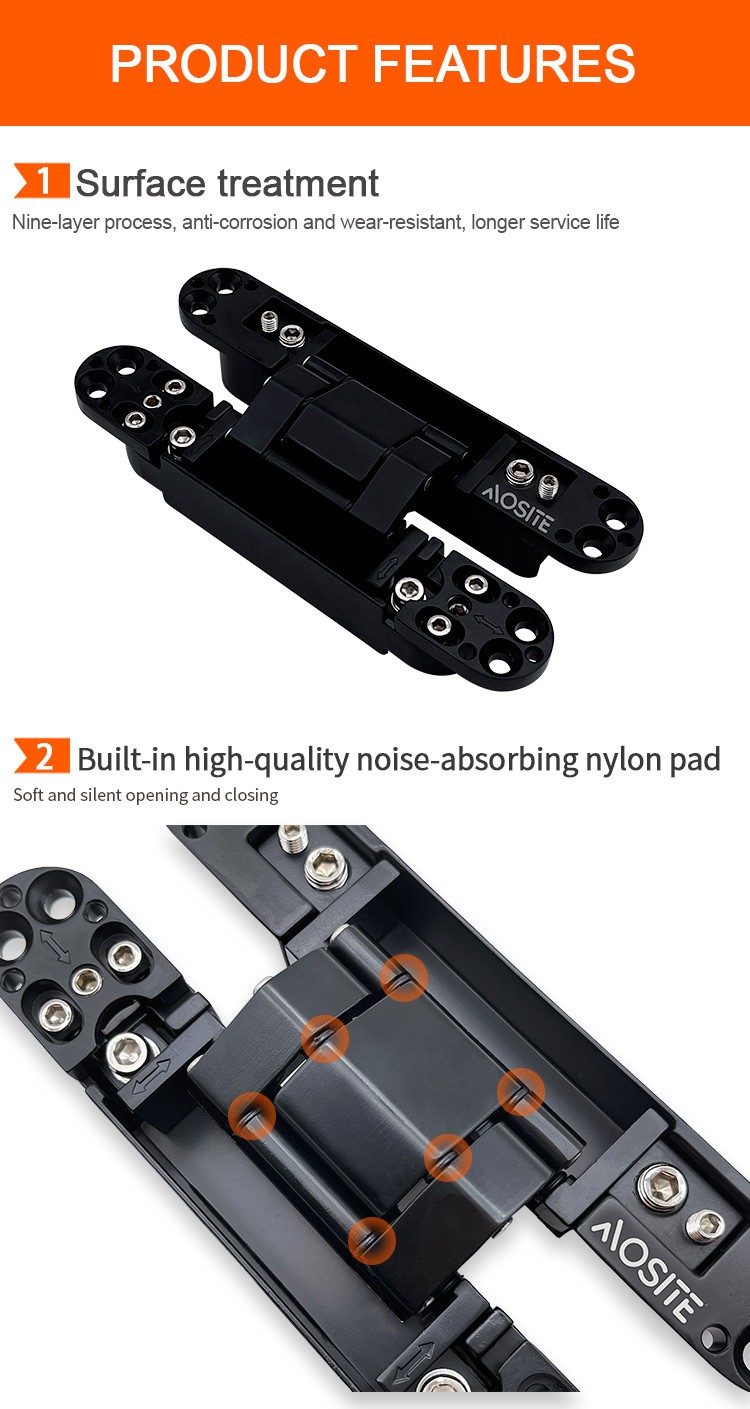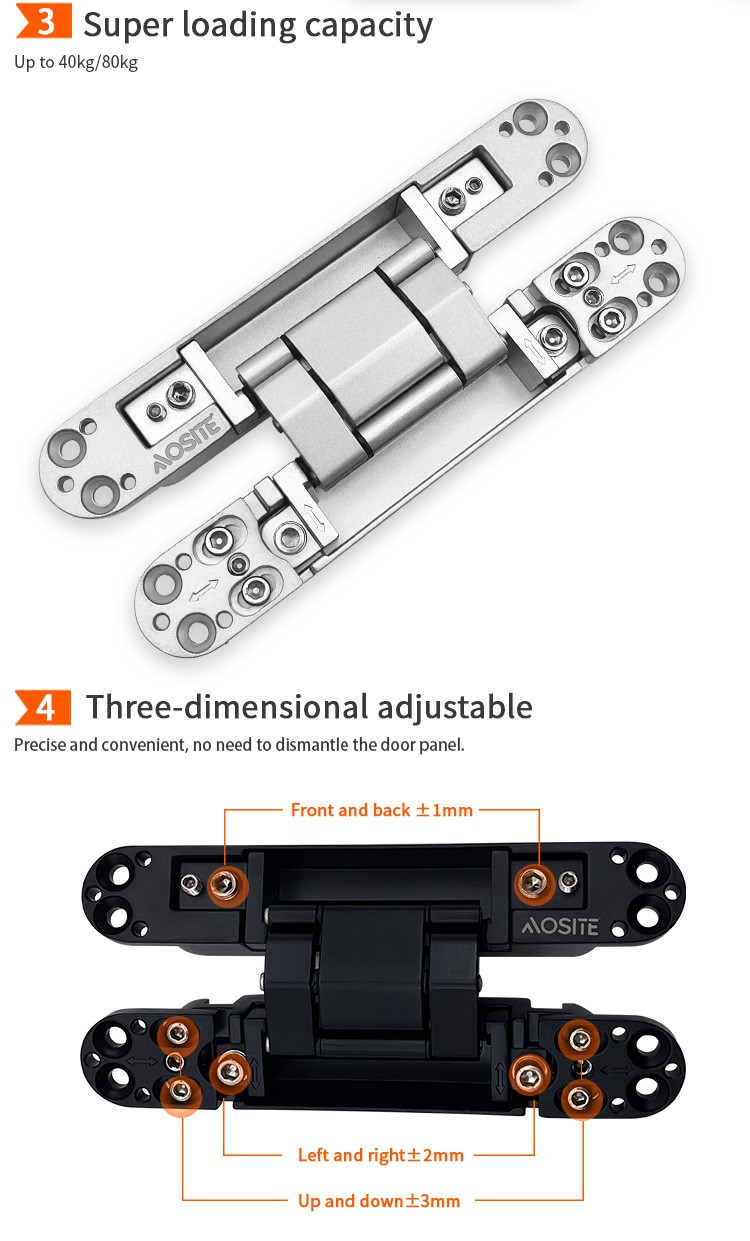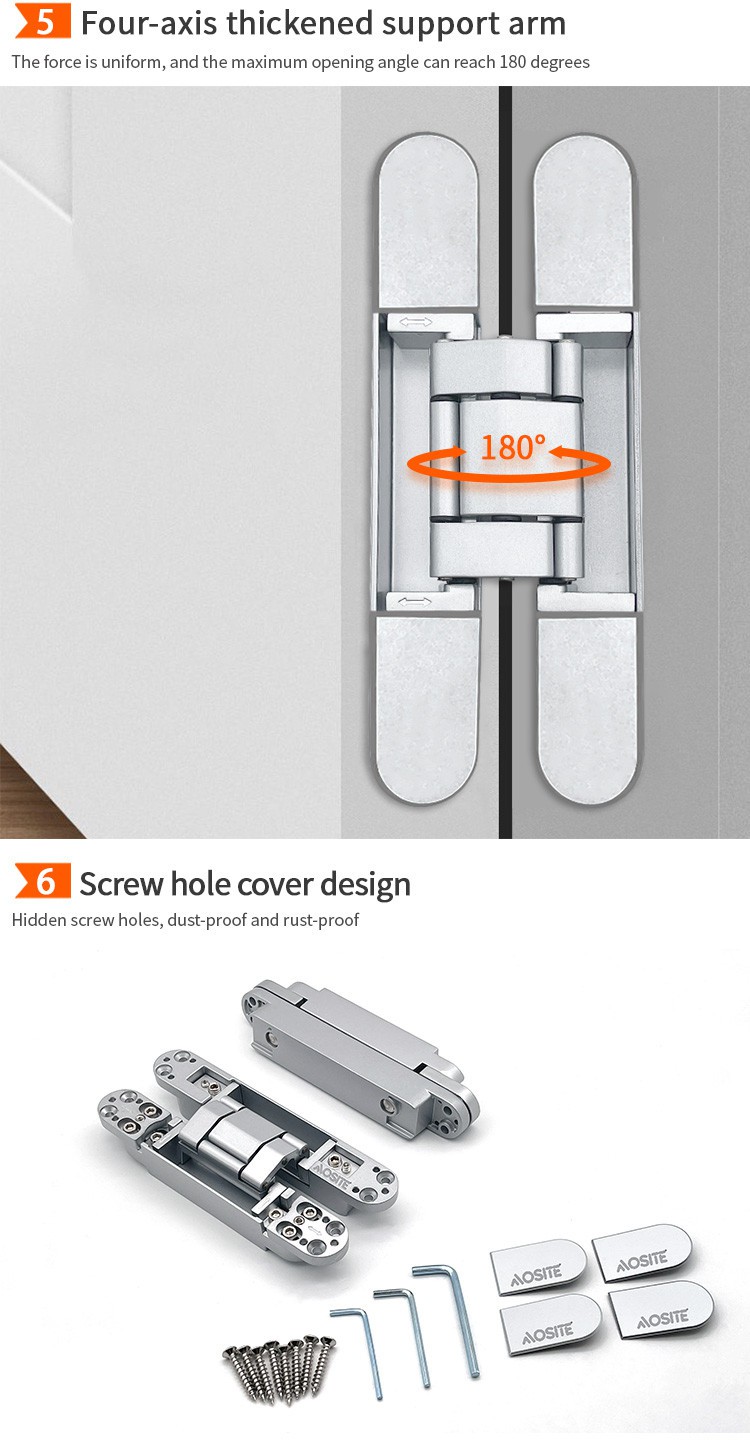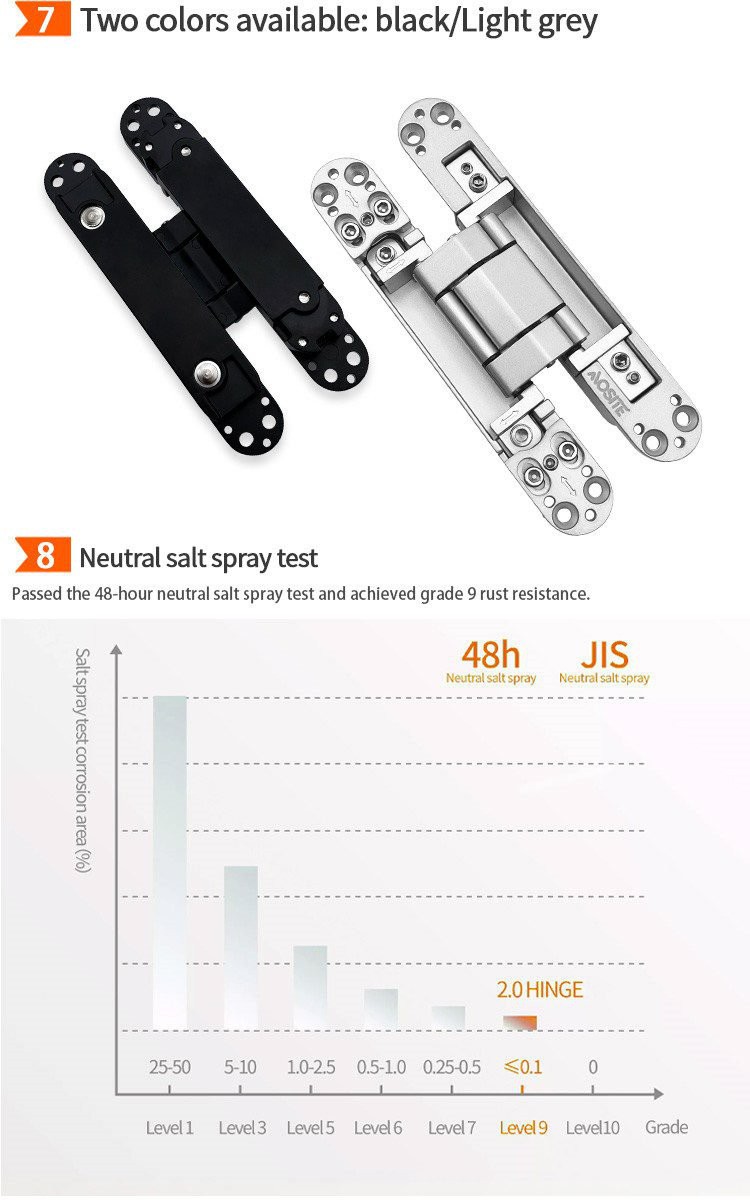 Product features
a. Surface treatment
Nine-layer process, anti-corrosion and wear-resistant, longer service life
b. Built-in high-quality noise-absorbing nylon pad
Soft and silent opening and closing
c. Super loading capacity
Up to 40kg/80kg
d. Three-dimensional adjustment
Precise and convenient, no need to dismantle the door panel
e. Four-axis thickened support arm
The force is uniform, and the maximum opening angle can reach 180 degrees
f. Screw hole cover design
Hidden screw holes, dust-proof and rust-proof
g. Two colors available: black/light grey
h. Neutral salt spray test
Passed the 48-hour neutral salt spray test and achieved grade 9 rust resistance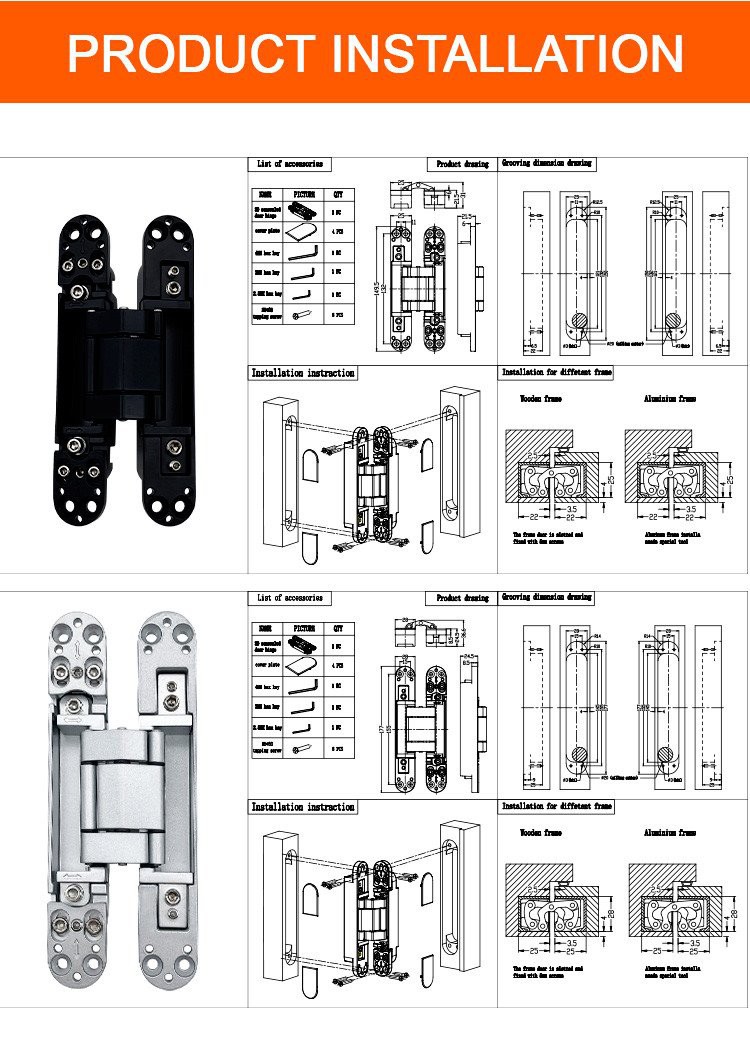 Aosite Hardware has always been considered that when the process and design is perfect, the charm of the hardware products is that everyone cannot refuse. In the future, Aosite Hardware will be more focused on product design, so that more excellent product philosophy have been manufactured through creative design and exquisite crafts, looking forward to each place in this world, some people can enjoy the value brought by our products.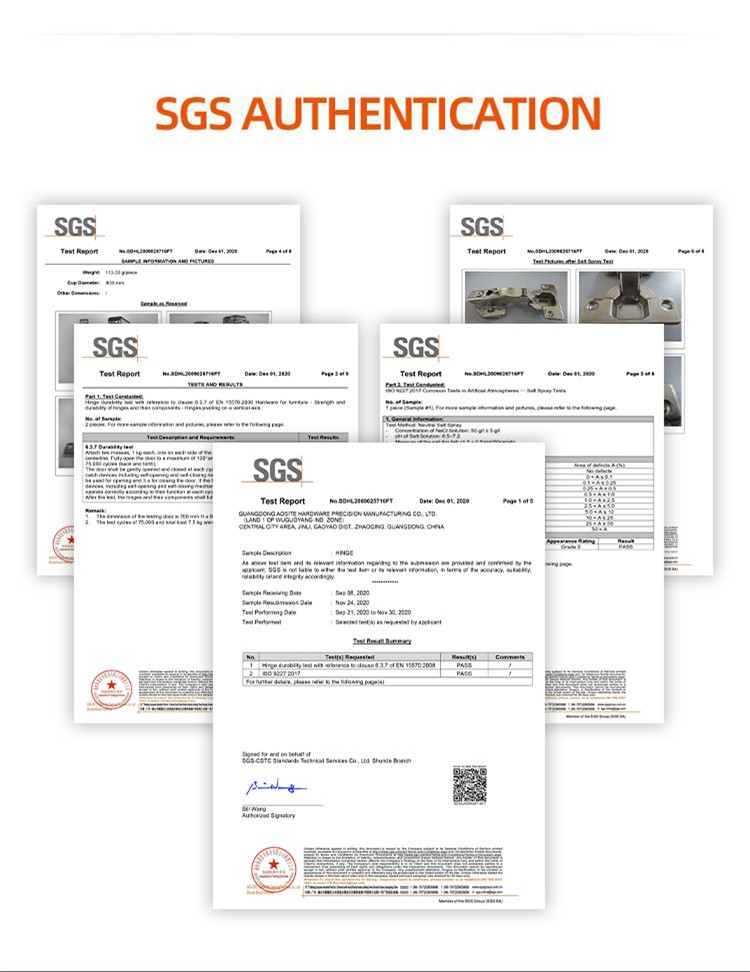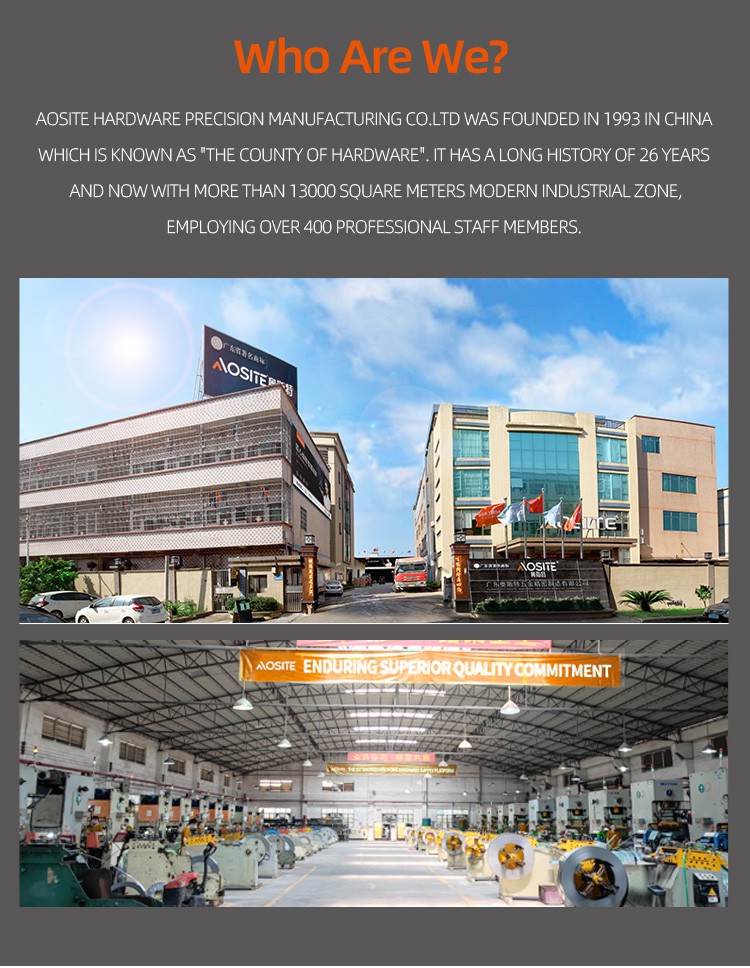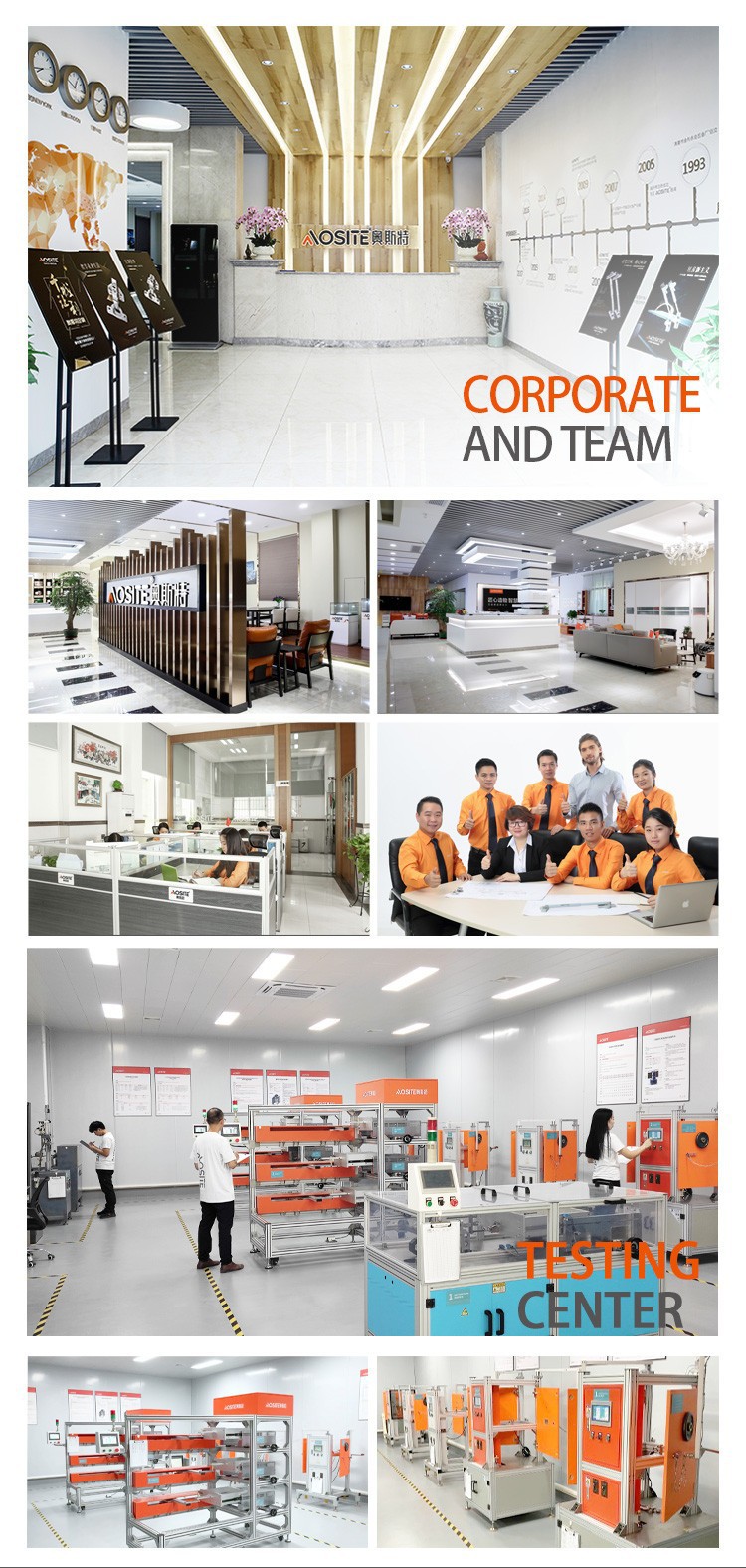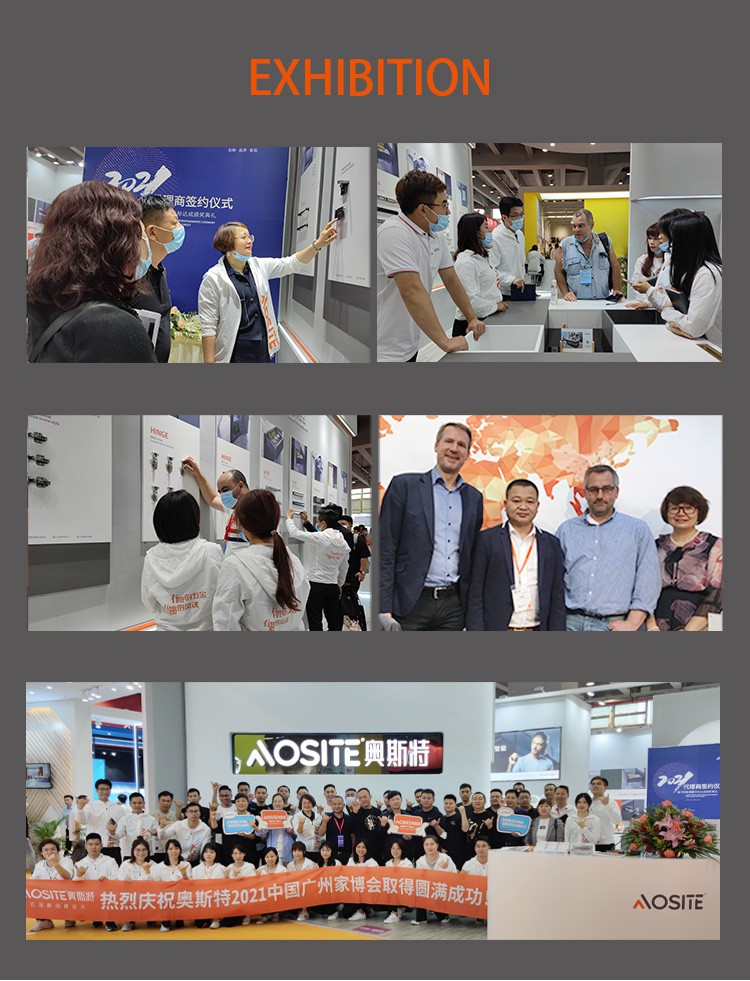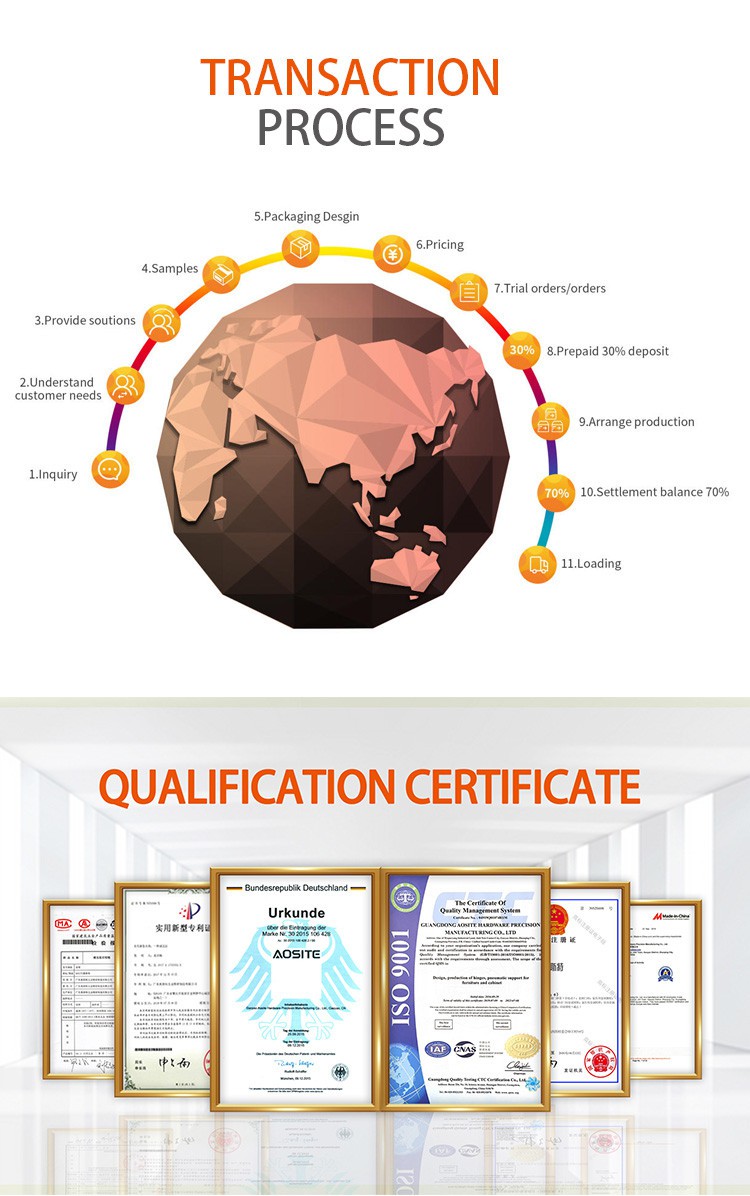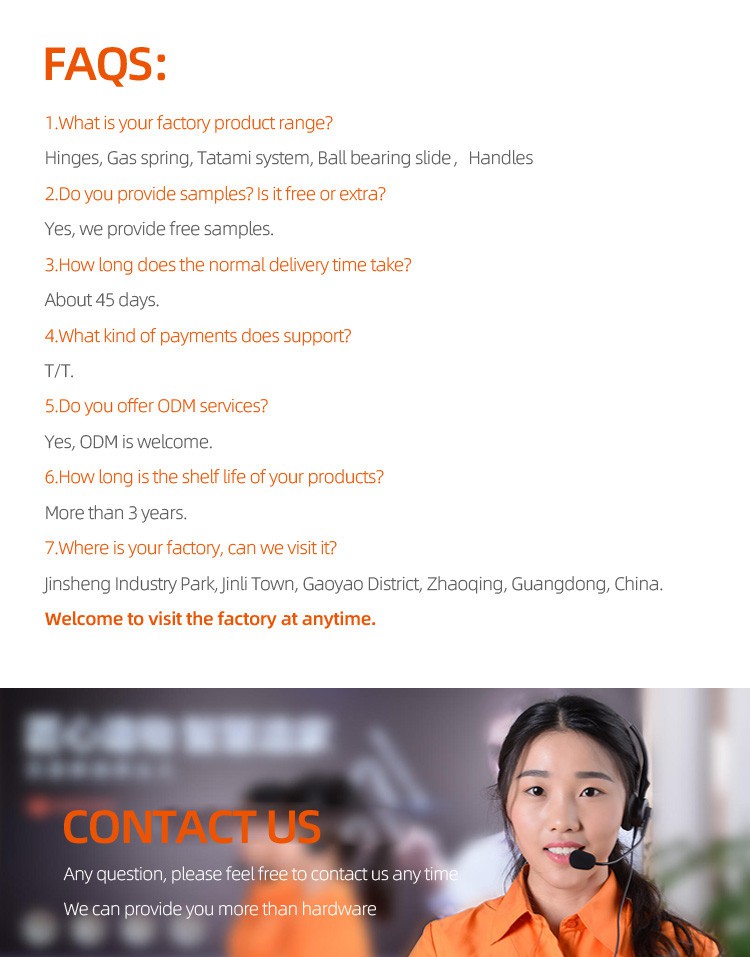 We are a professional and reliable Sk2-048-5s Manufacturer Chassis Cabinet Concealed Welding Hinge Heavy Duty Hinges provider for our customers. We operate the enterprise with the concept of technological innovation and concerted efforts, so as to provide customers with professional, efficient, accurate and safe products and services. Pursue excellence. Long-term operation. Create profit. Give back to the group. We embrace new ideas and new things with an open mind and do not stick to stereotypes.