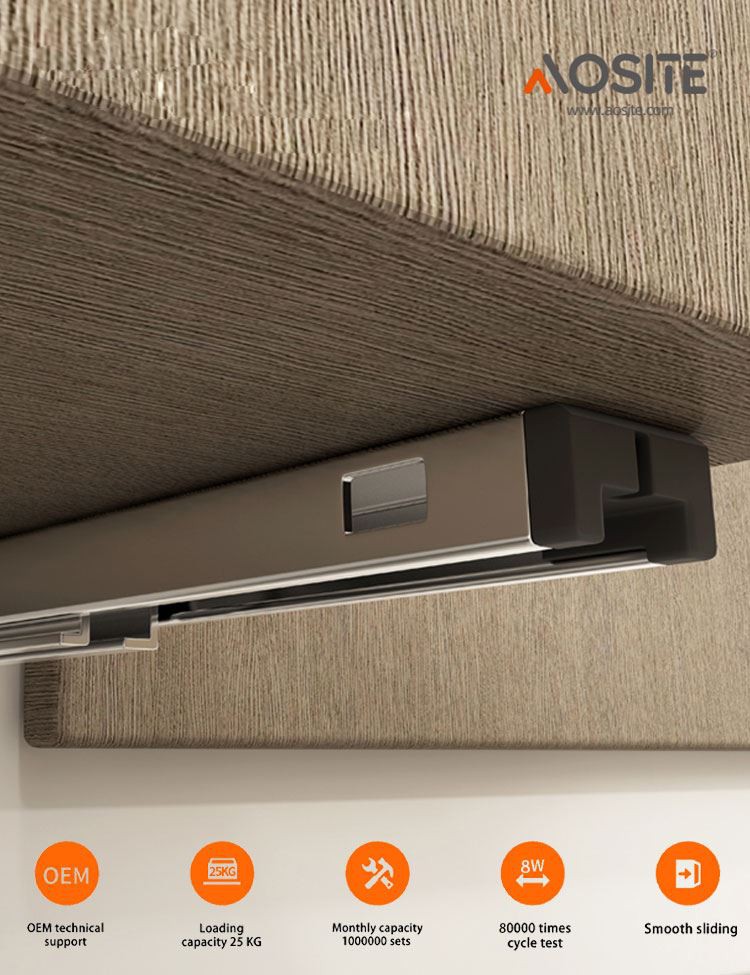 Between wanting and having,only space.Home prices aren't the only obstacle to happiness.Poor hardware, perfunctory design,wasting space in the house.Steal our comfort,how to Pull Out More Possibilities with 3/4,Aosite hardware is becoming the answer.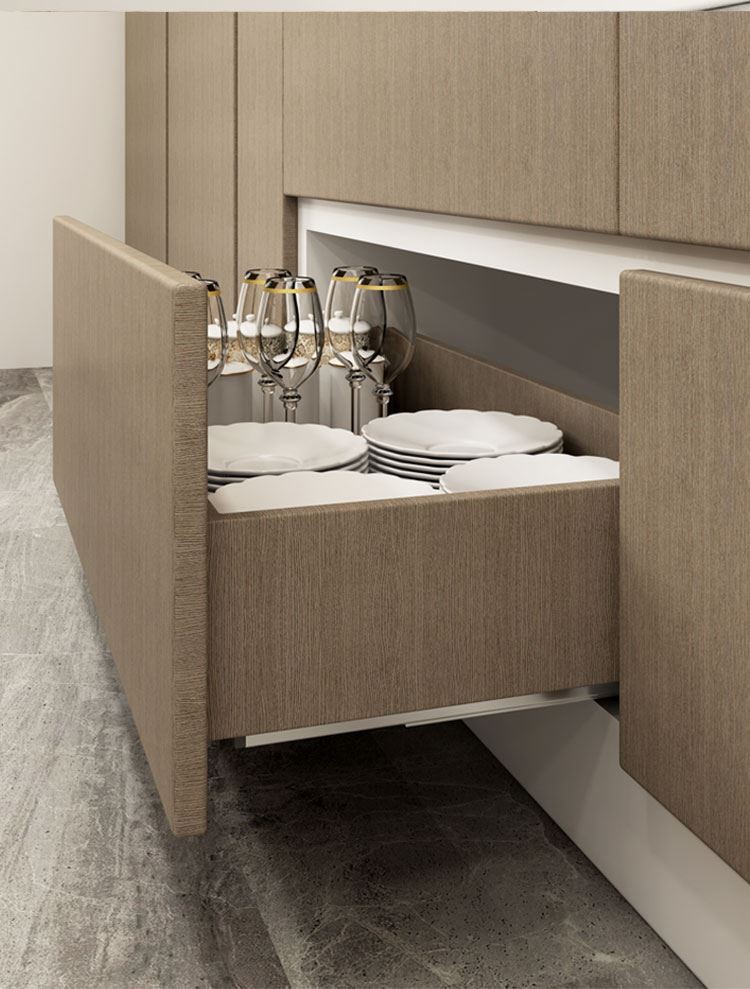 Aosite two-fold undermount drawer slides
Two-section buffer hidden rail design
Taking into account the performance of space, function, appearance and other aspects.Balancing the conflict between quality and price.Let this product really have the possibility of detonating the market.Burns at a touch.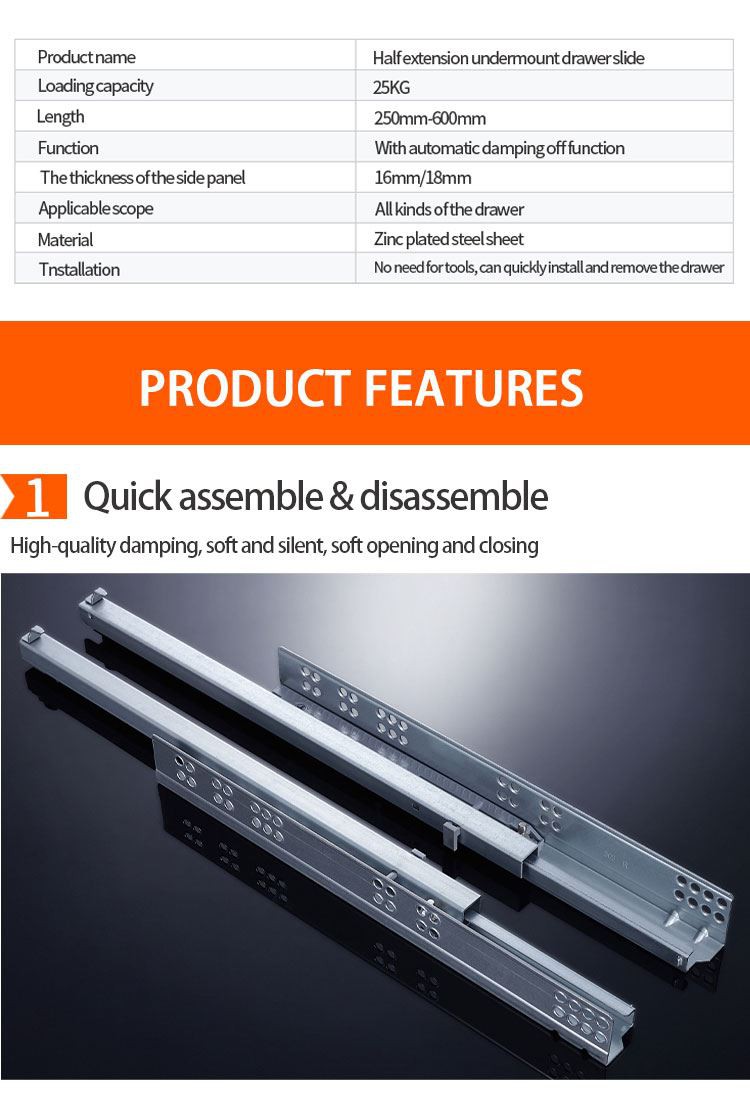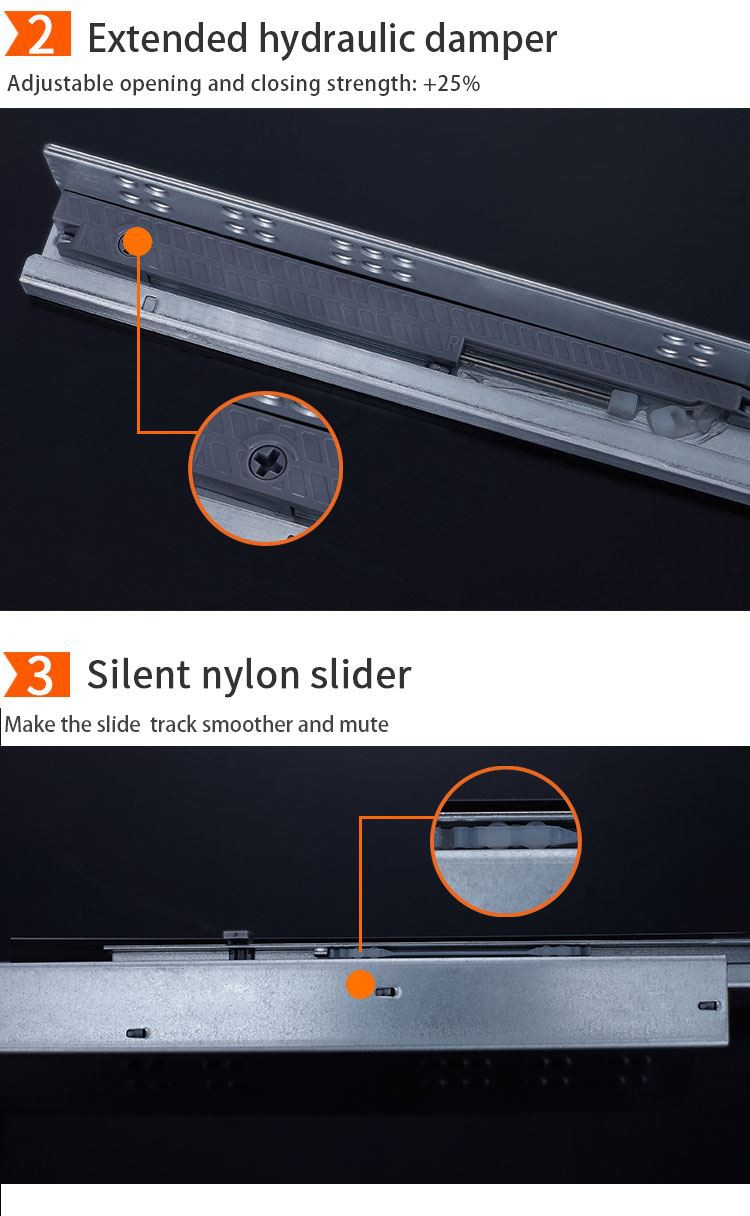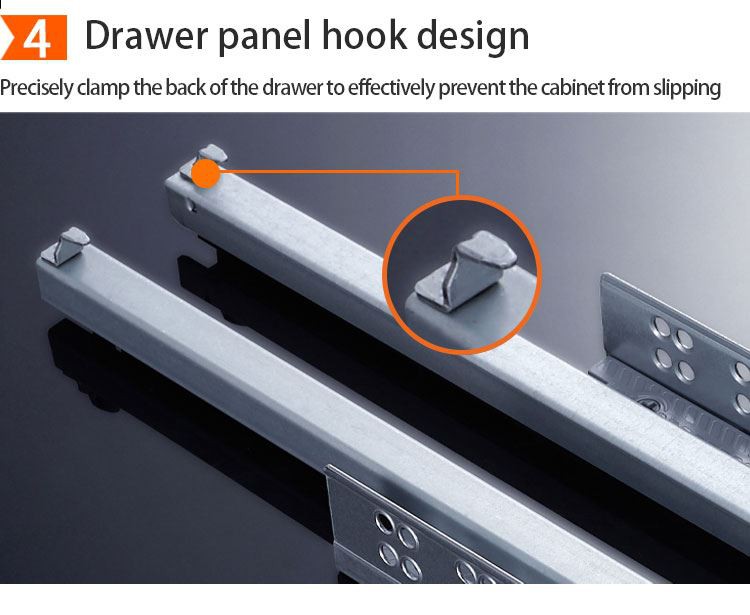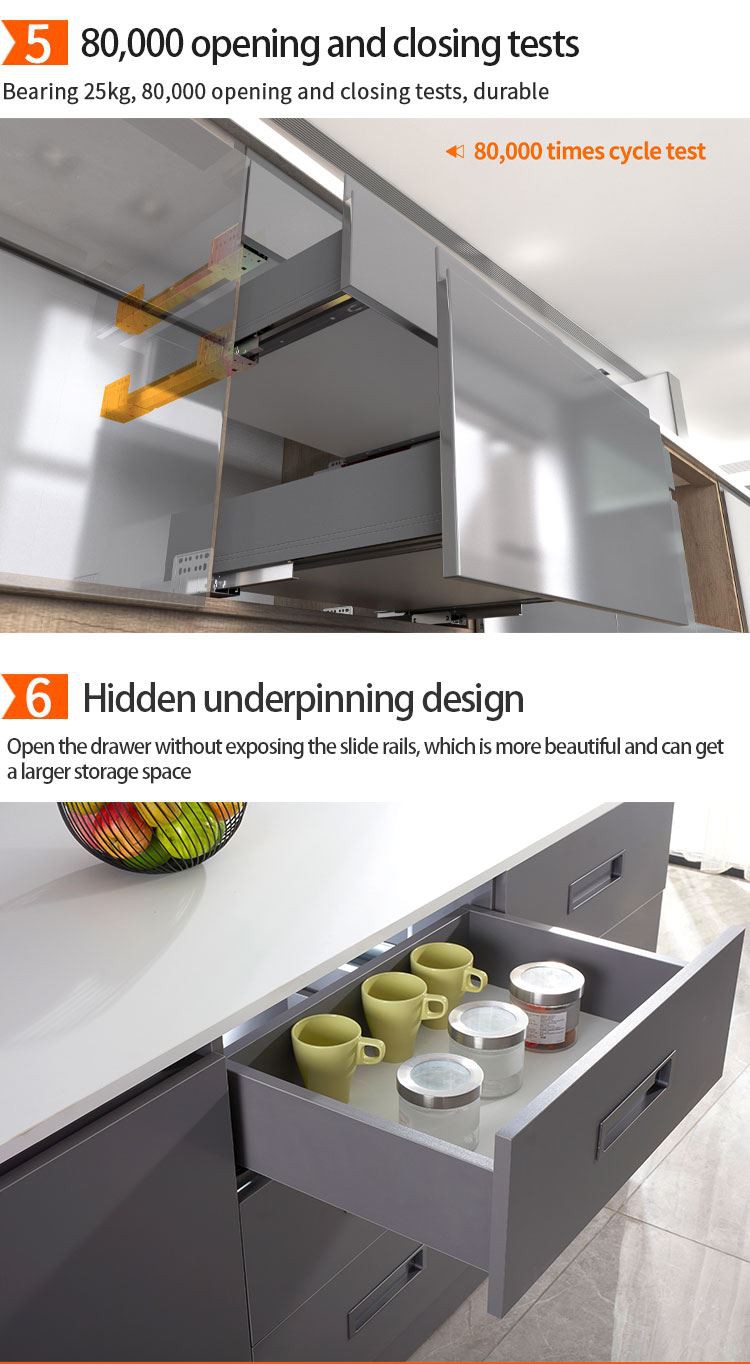 Hidden design, fully upgraded functional appearance
3/4 pull-out buffer hidden slide rail design, the drawer can be pulled out up to 3/4, the pull-out length is longer than the traditional 1/2, more efficient use of space.
Super heavy-duty and durable
The structure of the slide rail is stable and thick, and the precise parts make the slide rail easily pass 50,000 opening and closing tests. Dynamic load-bearing 25KG, 50,000 durability tests, push and pull is still easy and smooth, adjustable to increase the opening and closing force by 25%, enhancing the stability of the drawer.
High-quality damping, soft and silent
The high-quality damping device can effectively reduce the impact force, so that the drawer can be closed gently.
Double choice, efficient and convenient
The positioning latch structure does not require tools, just press and pull gently, the drawer can be quickly installed and removed, and the installation efficiency can be improved. The 1D handle design has a height adjustment range of 0-2.5mm, which makes the drawer more stable while being simple and convenient to use.
The ultimate experience lies in the extraordinary design and ingenuity of polishing. Aosite hardware 3/4 pulls out the hidden buffer slide rail, creating infinite possibilities with limited space!