Guangzhou International Furniture Production Equipment and Ingredients Exhibition, the largest and most comprehensive professional trade flagship exhibition in Asia's woodworking machinery, furniture manufacturing and interior decoration industry, was grandly held in the exhibition hall of China Import and Export Fair from July 27 to 30, 2020. As the pioneer of "New Hardware Doctrine", AOSITEHardware arrived as promised. On the day of its launch, AOSITEwas popular on the spot. The minimalist Black King Kong series, with heavy new product strength, gained great attention from the industry and the media, and showed its brand charm!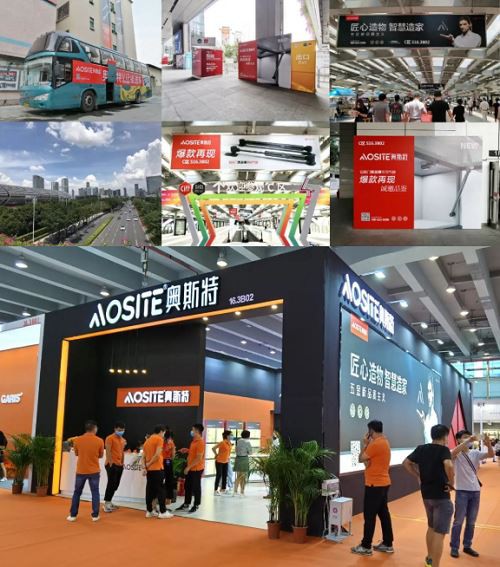 Light luxury style has become the mainstream trend of home improvement in recent years, which accords with modern young people's life attitude, reflects personal life taste, and is welcomed and loved by customers. In order to comply with the market trend, AOSITEgrandly launched the series of Black Diamond air support with aluminum frame door. The product is beautiful, multifunctional, practical and comfortable.
As always, the booth is dominated by brand orange, with a new product launch area, a product display area, a product function experience area and a rest negotiation area respectively. Experience, service and sales are in one step, and the AOSITEteam's service enthusiasm is felt in all directions.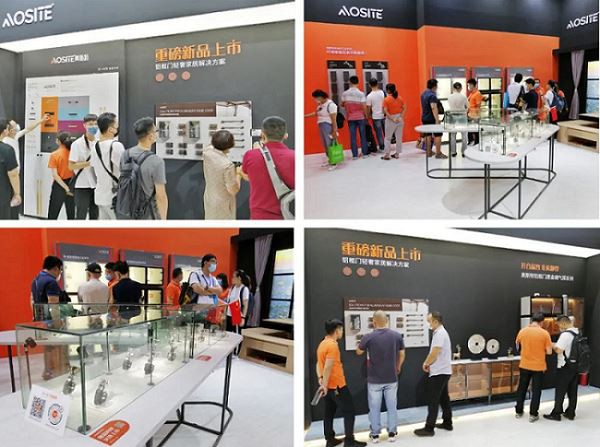 Affected by the epidemic situation, some people are inconvenient to visit this exhibition. For this reason, China Home Expo and China Home Hardware Committee specially provide online live broadcast channels. AOSITElived up to expectations and participated in the whole process. The shooting team and Mr. Chen personally went into battle to introduce new products to the audience and answer professional questions such as hardware matching online.
The four-day exhibition ended perfectly. AOSITEHardware won unanimous recognition from customers for its excellent quality products. The industry precipitation in recent 30 years laid a solid foundation for opening up the road ahead. The trend of hardware market is constantly changing, and the only constant is AOSITE's attitude of innovation and enthusiastic service.