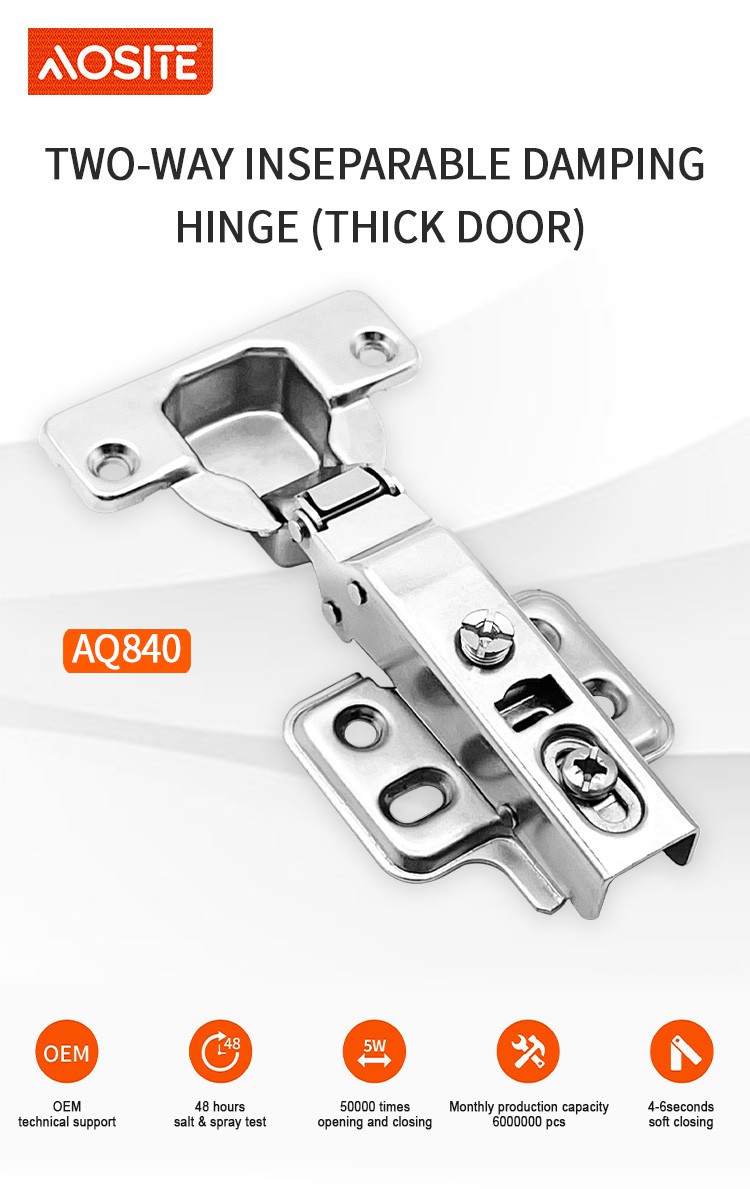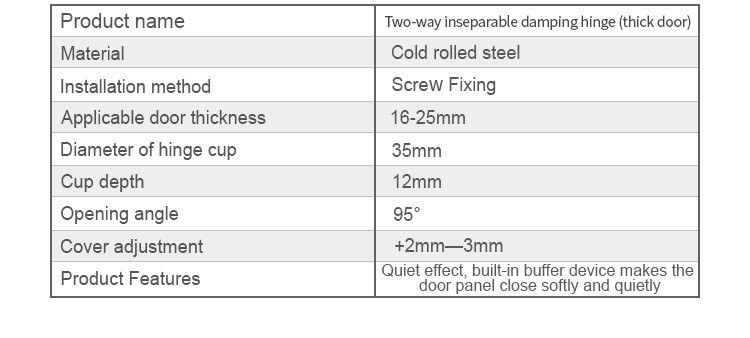 Product name:
Material: Cold rolled steel
Installation method: Screw fixing
Applicable door thickness: 16-25mm
Diameter of hinge cup: 35mm
Cup depth: 12mm
Opening angle: 95°
Cover adjustment: +2mm-3mm
Product features: Quiet effect, built-in buffer device makes the door panel close softly and quietly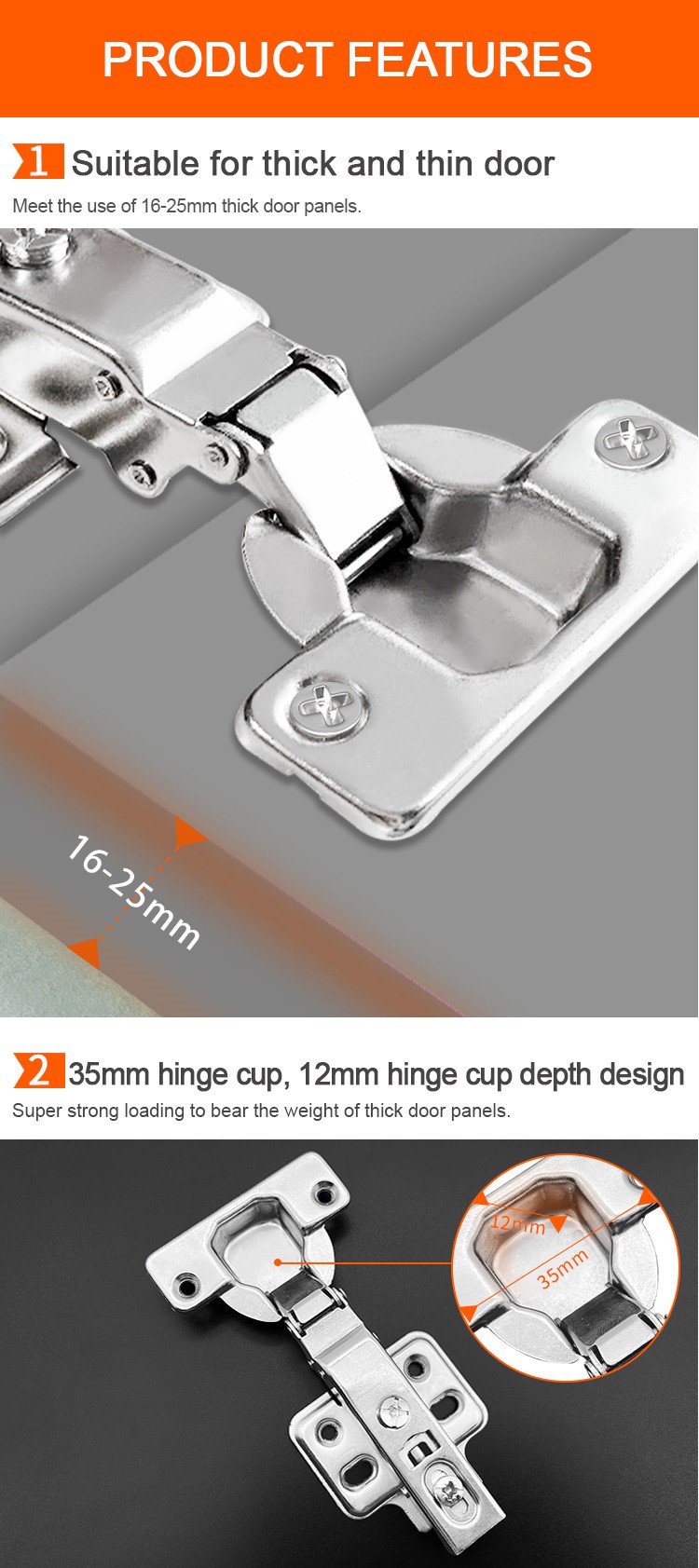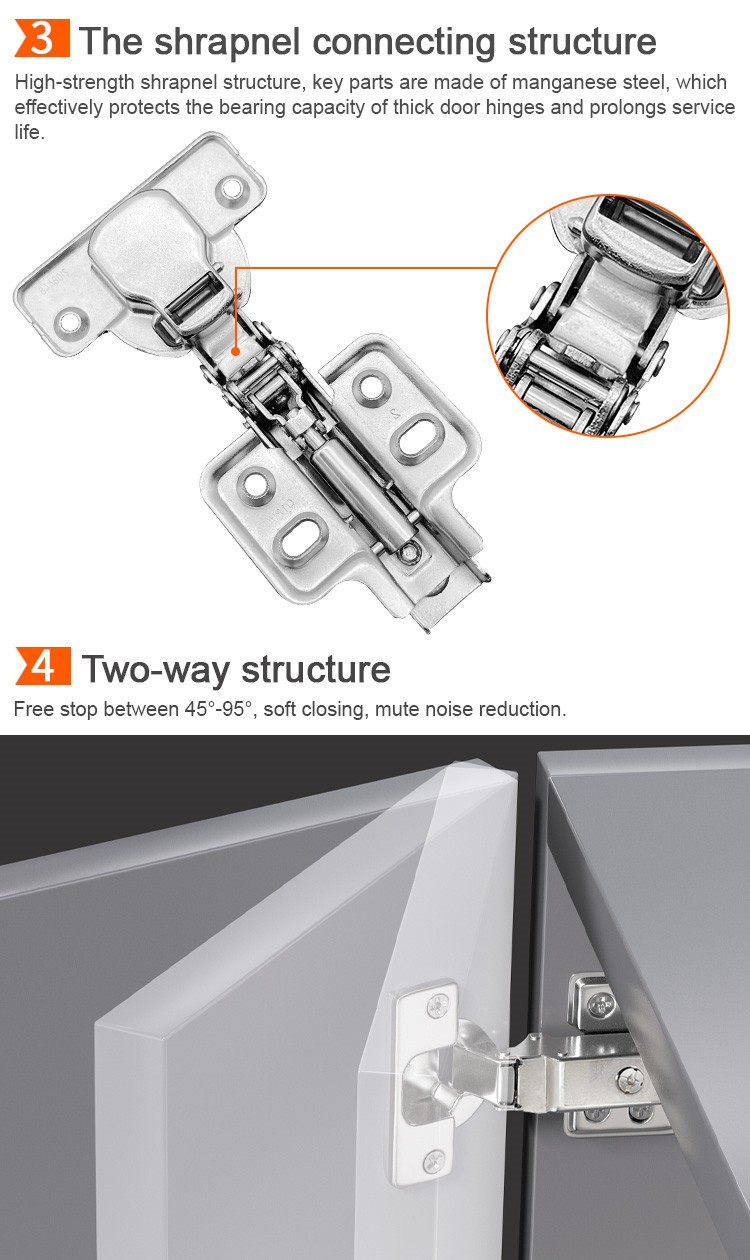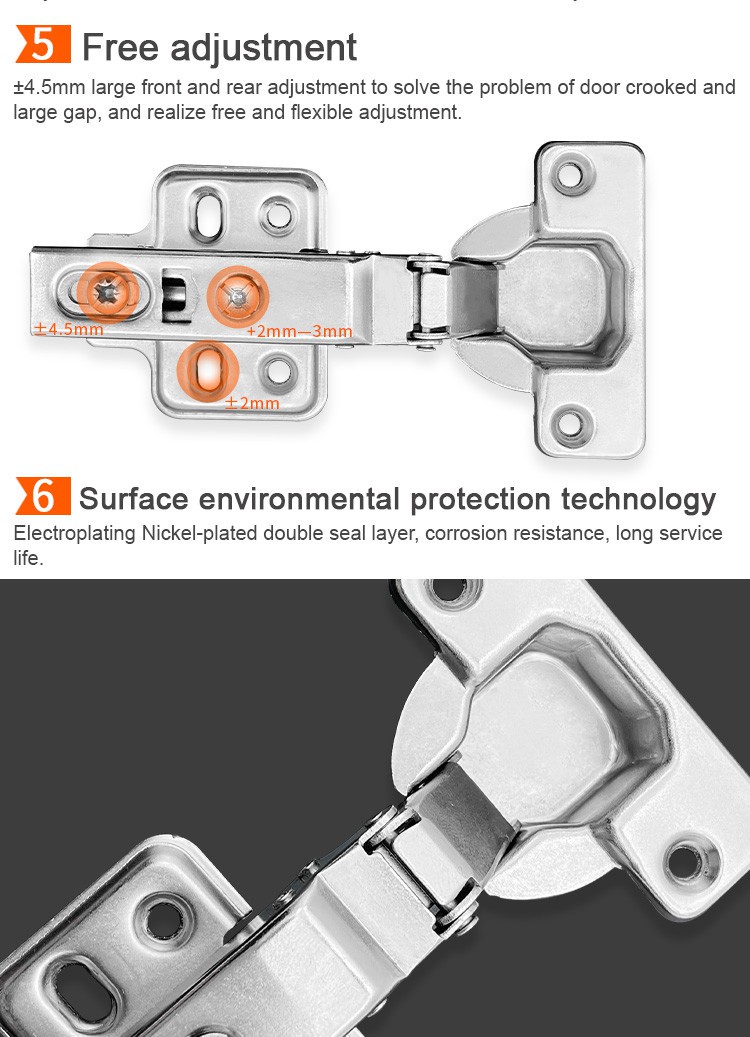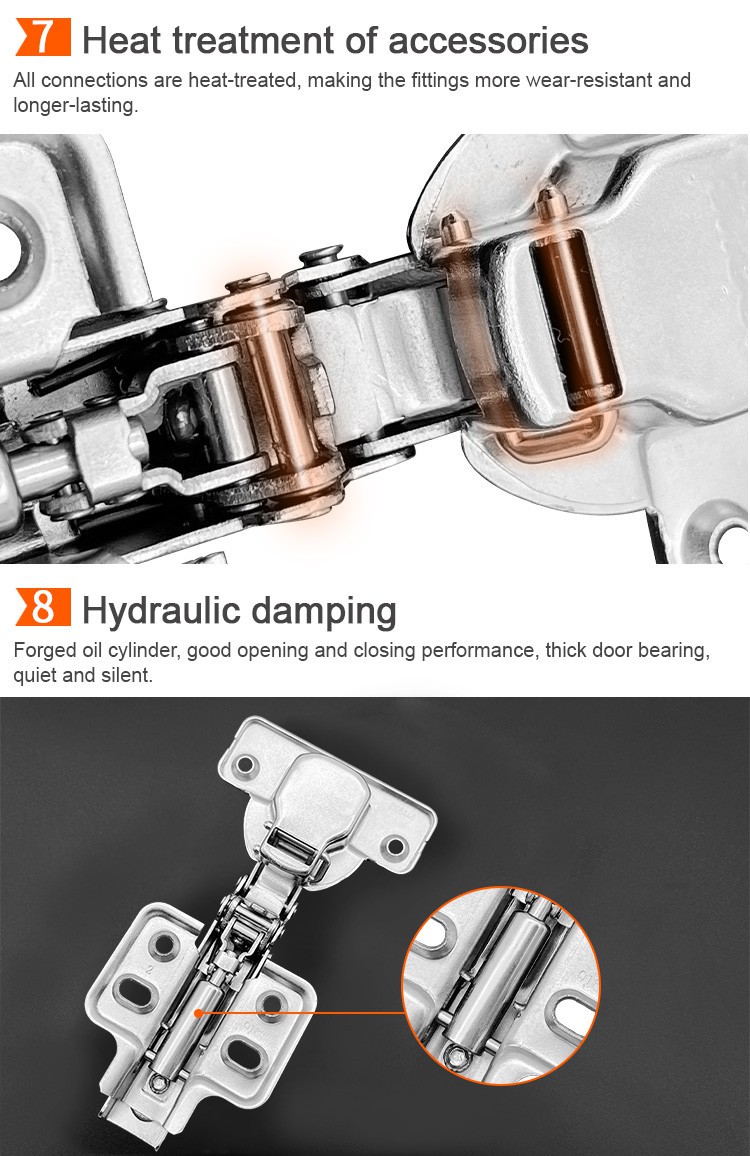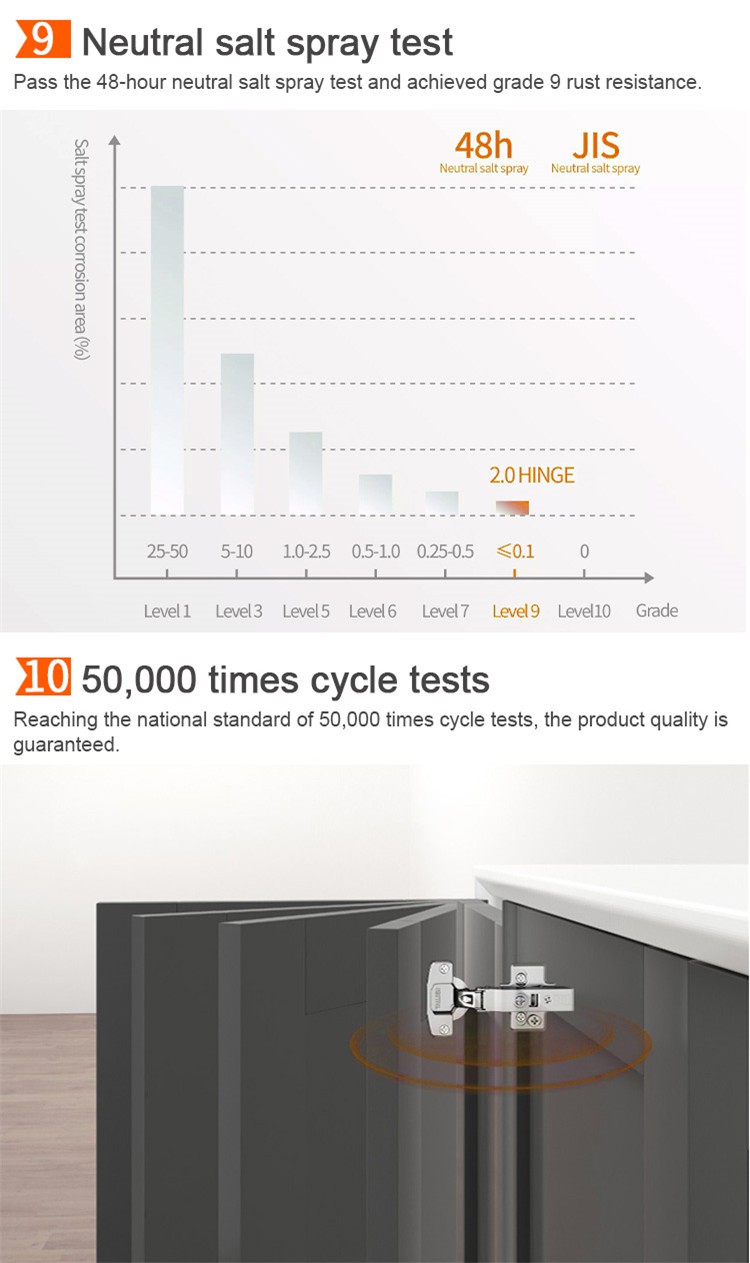 a. Suitable for thick and thin door
Meet the use of 16-25mm thick door panels.
c. The shrapnel connecting structure
High-strength shrapnel structure, key parts are made of manganese steel, which effectively protects the bearing capacity of thick door hinges and prolongs service life.
e. Free adjustment
±4.5mm larger front and rear adjustment to solve the problem of door crooked and large gap, and realize free and flexible adjustment.
g. Heat treatment of accessories
All connections are heat-treated, making the fittings more wear-resistant and longer-lasting.
i. Neutral salt spray test
Pass the 48-hour neutral salt spray test and achieved grade 9 rust resistance.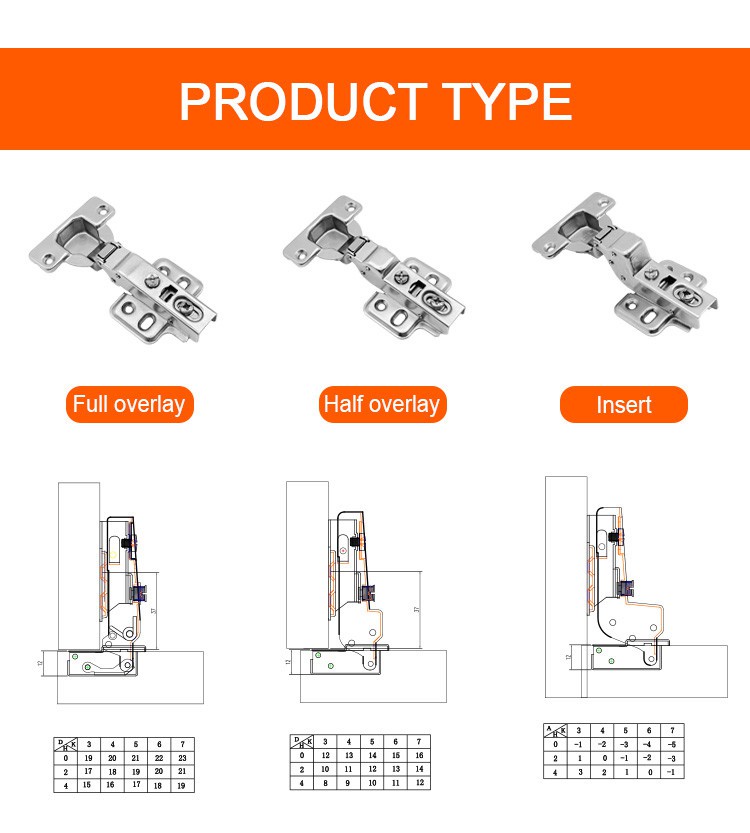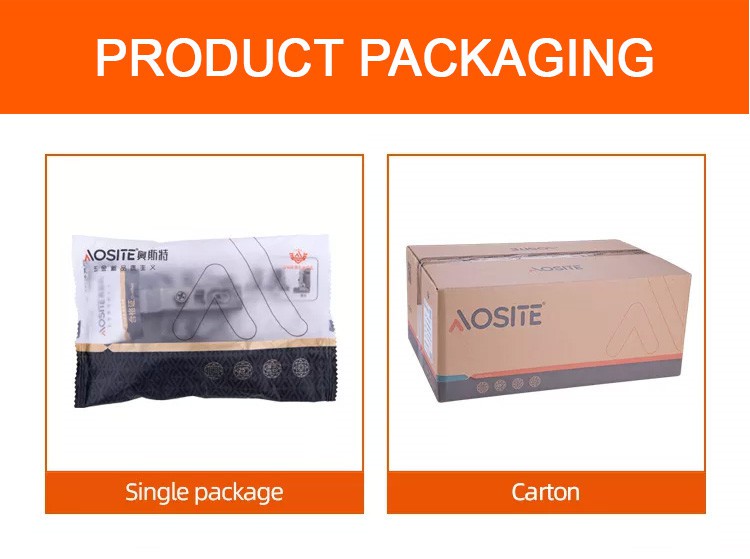 Inseparable hinge
Shown as diagram, put the hinge with base on the door fix the hinge on the door with screw. Then the assembling us done. Disassemble it by loosening locking screws. Shown as diagram.
Fixing hinge cup
Fixing by screws, use 2 chipboard screw to fix the hinge cup
Fixing by expending dowel, use fixing machine to fix the dowel
Fixing hinge base
By Euro-screw, use Euro-screws to fix the base
By expanding dowel, use fixing machine to fix the dowel into the hole