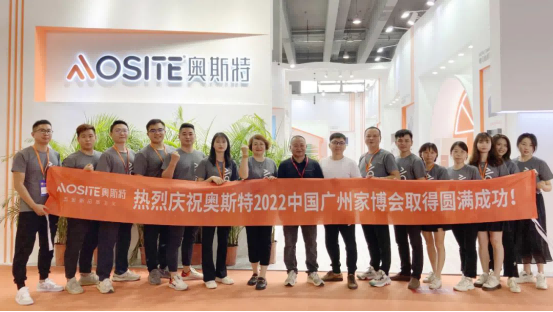 In July, AOSITE hardware ran the feast of the industry exhibition. What big moves did it have at the "Home Expo" in Guangzhou? Come along with our editor to review the wonderful moments at the exhibition.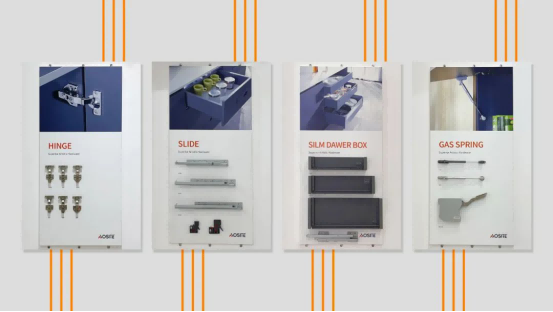 The open booth layout design creates a different new concept of home space, and each theme is very natural and aesthetic. Let the product jump in front of the visitor's eyes, close to the touch, reach out and feel its details and delicate texture. From the vision to the touch, from the whole to the details, the opening and closing of each cabinet door, every presentation reflects the craftsmanship quality of AOSITE hardware craftsmanship.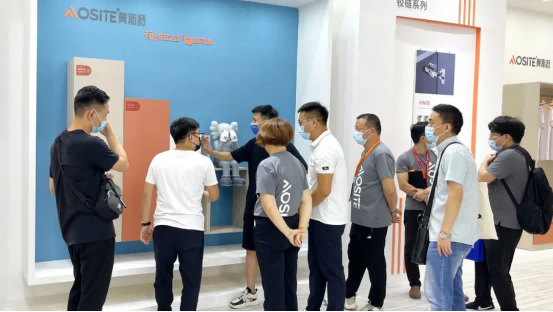 At the exhibition, AOSITE's new hardware products made a heavy attack, and they were constantly exciting. Among them, the AQ840 thick door damping hinge can be used for 16-25mm thick door panels, and the advantages of two-stage force structure, flap connection, and free adjustment fully solve the flexible use of thick door panels.
The Q-series two-stage hydraulic damping hinge comes on the scene. It not only has the function of connecting the cabinet door and the cabinet, but also supports the opening and closing buffer function, which is silent and noise-reducing, and prevents the hand from being pinched safely. Such a high-quality hinge will give you peace of mind for years to come, making every opening and closing a pleasure.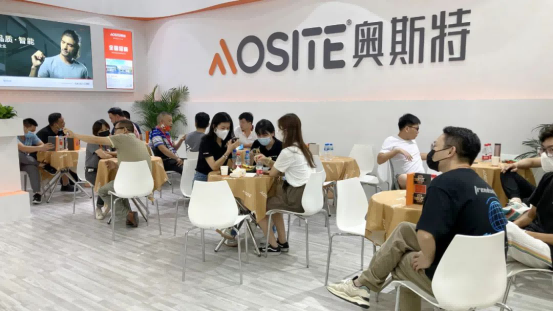 The 49th China (Guangzhou) International Furniture Production Equipment and Ingredients Exhibition, which lasted for four days, has come to a successful conclusion. Although the gathering time was very short, the value of "aftertaste" after the exhibition continued to extend in the industry. The exhibition's "useful hardware, interesting soul" performance is remarkable. We focus not only on brand products, but also on simple and durable, high-end fashion, powerful, user-friendly design language, and exploring the ultimate comfort. AOSITE hardware will deeply cultivate the field of home hardware, embrace changes to make home hardware functions flexibly extend, comfortable and convenient to use.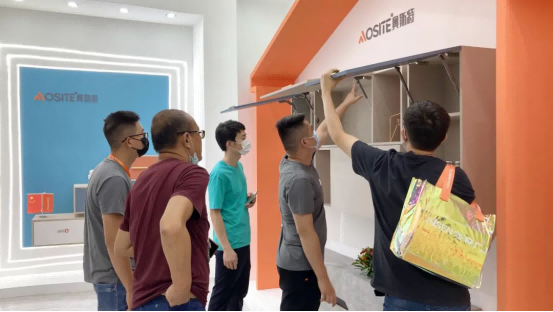 AOSITE hardware is based on German manufacturing standards and is strictly inspected in accordance with European standard EN1935. All products of the whole line are subject to strict and precise testing, comprehensively testing the quality, function and service life of the products, in line with international standards, and escorting the safety of home hardware.
In July, AOSITE hardware brought its high-quality home basic hardware products
Appearing at the feast of the industry exhibition, it showed innovative products, impressive achievements and outstanding strength to customers at home and abroad. The exhibition ended perfectly, and the excitement continues. In the future, AOSITE Hardware will not forget its original intention, forge ahead, continue to create better products with ingenuity, and provide a better life experience for millions of families!